Monday morning brought to our inbox both sad and hopeful news, requiring immediate action for homeless pets. Just north of us in Montcalm County, MI nearly 100 dogs were found living in unacceptable conditions in one woman's home. Faced with the consequences of citations and fees for each and every dog, she chose to relinquish the dogs into the care of Lake Haven, a local rescue organization. With 58 new dogs and puppies in their care, including 8 very pregnant mothers, it would be an understatement to say their needs grew exponentially overnight.
At the same time, in upstate New York, the kennel manager of the Hudson Valley SPCA (HVSPCA) was awoken by an early morning phone call relaying the worst nightmare for any shelter. A dryer hose ignited a fire and destroyed one of the dog kennels. More devastating, two long- term resident dogs, Harley and Johnny, perished and six dogs were transferred to a local emergency vet to be treated for smoke inhalation and burns.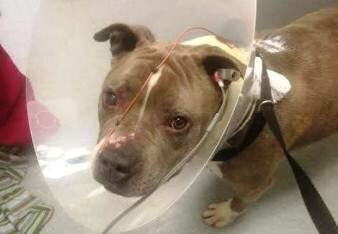 Photo Courtesy: Hudson Valley SPCA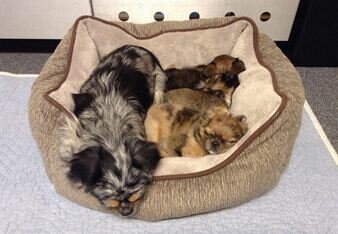 Photo Courtesy: Lake Haven
At BPF we are pet lovers, we have multiple rescued pets in our own homes, and although we hear stories every day about the mistreatment and needs of homeless pets, we continue to be affected and heartbroken by these stories. These two stories are no different, and we knew we had to take action.
An emergency grant was awarded to Lake Haven to cover the sterilization, medical treatment and adoption preparation for the 58 dogs rescued. We are proud to support their dedication to giving these pups a second chance at a loving home. We awarded another Emergency Response Grant to HVSPCA to assist them as they recover from the devastation the fire left in its wake. Although we can never replace the loss they have suffered, we hope we can help them to continue their mission of saving lives. Having offered so many pets a second chance, we believe it is only fitting to offer them a second chance as well.
Out of the ashes of cruelty and despair can arise hope and joy. We take comfort in knowing that each of the dogs rescued from the alleged puppy mill and the survivors of the kennel fire will find forever homes filled with love. That is why we exist, to change the outcome for at-risk pets like these across the country.
Please consider giving a gift today so we may continue to step-up when we hear their cries for help.
---

Bark Prize, benefiting the BISSELL Pet Foundation, is back for its second annual event. The designer dog house competition will be hosted March 6-9, 2014 at the West Michigan Home & Garden Show at DeVos Place in downtown Grand Rapids. Five custom dog houses, designed and built by local companies, will be available for bid via a silent auction with 100 percent of the proceeds benefiting the BISSELL Pet Foundation. Bark Prize was created to raise awareness of the plight of homeless animals and support the organizations who are working tirelessly to find them homes and families.
"Last year's Bark Prize custom dog houses were so unique and so fun and raised $2,000 for homeless pets, so we knew we had to make this an annual event," Cathy Bissell, founder of the BISSELL Pet Foundation.
"The idea behind Bark Prize came from Mike Fraser, who owns Out On a Limb Playhouses. We are so thankful for that idea, and to the Home & Garden Show for welcoming the fundraiser and to all the builders giving time and materials to create the custom dog houses. The West Michigan community is very supportive and giving toward our animal welfare organizations, and this is a great opportunity to raise even more awareness," Bissell added.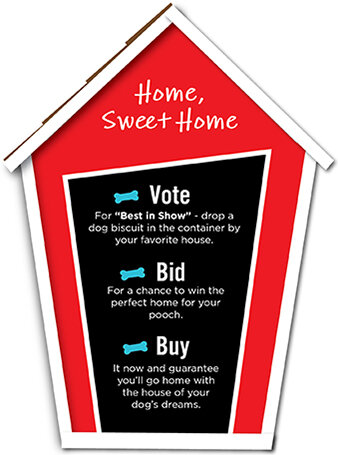 This year, the BISSELL Pet Foundation is hoping to raise the "woof" and be able to help even more pets in need. This charitable, community event creates a unique opportunity for builders, architects, artists and designers to work together as a team to showcase their creativity and talent to tens of thousands of homeowners. The dog houses are valued from $250 to $4,000 and will be on display in the Grand Foyer at DeVos Place, outside the Expo Halls. The public will have an opportunity to vote for "Best in Show" dog house in addition to bidding on a dog house for their own pet.
The BISSELL Pet Foundation is extremely thankful to all the sponsors: Integrated Architecture, Montell Construction, Out on a Limb Playhouses, Phillip Elenbaas Millwork, Sears Architects, the West Michigan Home & Garden Show. And builders of Bark Prize: J. Visser Design/Scott Christopher Homes, Montell Construction, New Holland Brewing Co., Out On a Limb Playhouses, Pioneer Construction.
---
---
---
---