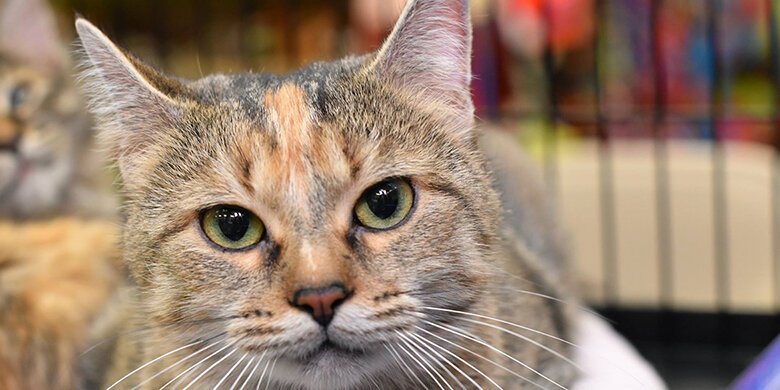 December 20th
Friends of Chicago Animal Care and Control (FCACC) needs volunteers!
Chicago Animal Care and Control's (CACC) Homeward Bound Rescue Partners are in need of loving Illinois residents to temporarily foster animals in their homes.  Homeward Bound Rescue Partners transfer animals from CACC, saving the lives of pets taken in by the City Shelter. The Rescue partners then find the animals homes; however, many Rescue partners are foster-home based, and need volunteers to foster the pets while they await a forever home.
Since April of 2015, Canine Influenza Virus (CIV) has been a problem in Chicago, and many dogs and cats have been exposed to upper respiratory disease, and cats to feline panleukopenia . These pets require isolation fosters (homes without other animals, or homes with a species different than the one that will be fostered). For isolation foster homes this commitment is usually around 2 to 4 weeks, and then the animal can go on to a longer term foster home, unless you'd like to continue.
Regular foster volunteers, in contrast with isolation fosters, agree to provide housing and care to a homeless dog or cat, either for a predetermined period of time or until they are adopted.
Essential Qualifications/Skills:
A spare room with no pets or away from vaccinated pets (speak with your veterinarian) where a dog or cat can spend most of his time
Can-do attitude
Flexibility
Patience
Great communicator
A big heart for animals
Shameless ability to talk baby talk
Duties:
Preparing meals
Petting
Hugging
Scratching
Cleaning up messes
Administering meds (often placed inside a hot dog or chunk of cheese)
Picking up poop
Hair-brushing
Walking
Playing with balls, frisbees, wand toys or laser pointers
Distributing treats
Interested? Here are some tips to ensure success:
Follow this link to check out the list of CACC's Homeward Bound Approved Rescue groups: Each group has their own application process and protocols, so study their sites and get in touch with the ones that look like the best match for you. They will follow up to tell you the next steps.
https://www.cityofchicago.org/content/dam/city/depts/cacc/PDFiles/Homeward_Bound_Websites.pdf
Some questions to ask before you apply:
How long should I expect to have the animal?
What supplies are provided?
What supplies are not provided?
What do you need me to provide?
Who is responsible for taking the animal to the veterinarian?
Who do I contact in case of an emergency?
Do you pay for all medical costs?
Then if you are ready to make the commitment, fill out the application, and you'll be on your way to saving a life!
To learn more about Fostering and the Homeward Bound Rescue Partners, go to https://www.facebook.com/notes/cacc-dog-transfer-team/what-does-it-mean-to-foster/1004283229668021
Thanks for considering helping a pet in need during this holiday season!