August 17th
Support The Shelters Sweepstakes Lucky Winners
Grand Prize Winner:
Mac's Mission in Cape Girardeau, MO!
Mac's Mission received the most votes during our Sweepstakes period, winning the $30,000 Grand Prize!  Mac's Mission helps homeless dogs and those with special needs or injuries who would otherwise be euthanized. The prize money will be allocated with $10,000 for adoption fees, $10,000 for spay and neuter and $10,000 for facility improvements.  These funds will save hundreds of lives and will improve Mac's Mission's ability to serve its community!  Congratulations to Mac's Mission and its loyal network of voters!
Here's what people are saying about Mac's Mission: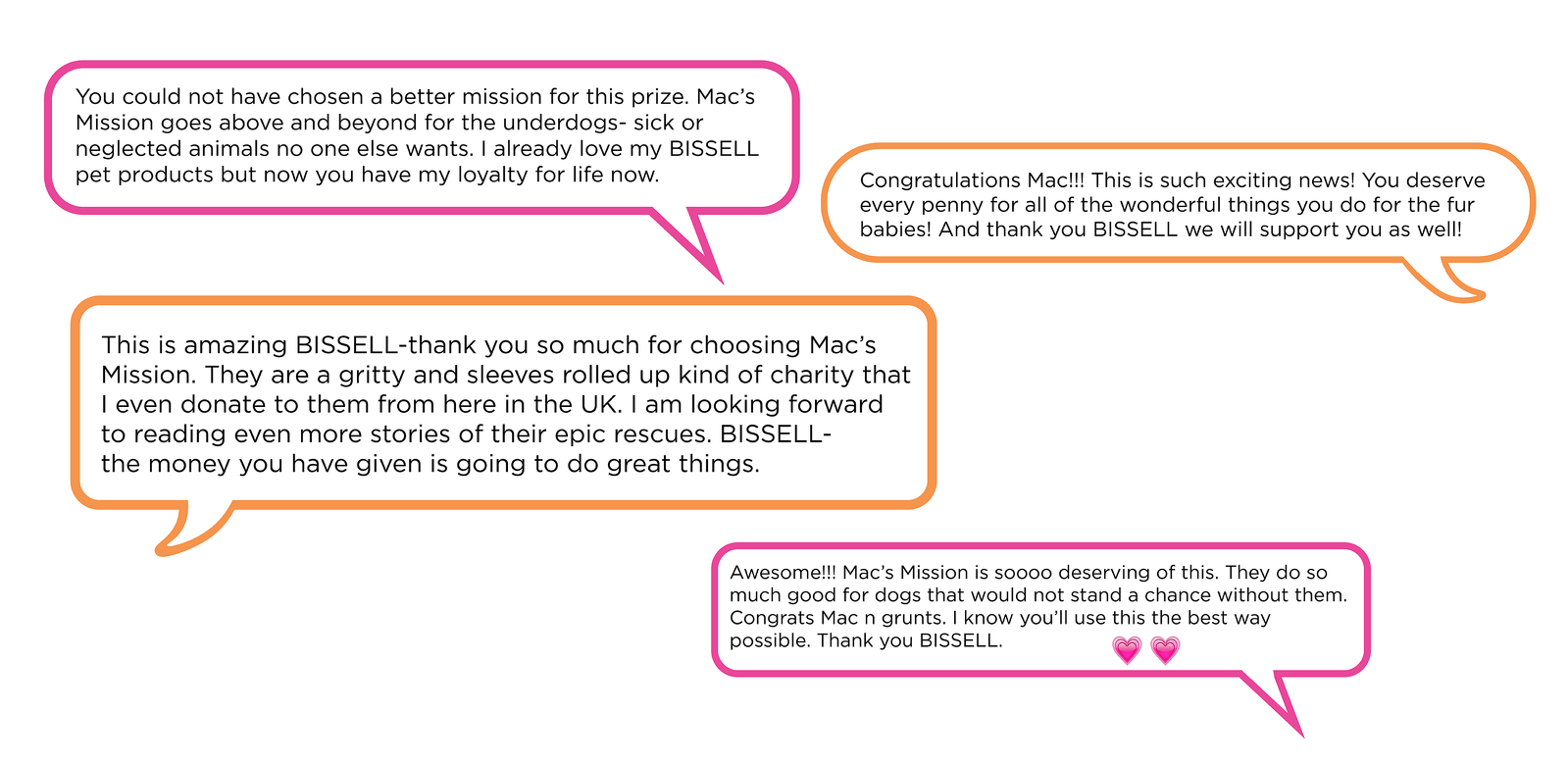 To read more comments about our awesome Grand Prize winner, check out this post:
Click here to read more comments about Mac's Mission
Wait…there's more!!
BISSELL Pet Foundation is also giving away $20,000 through a random drawing of the sweepstakes entries.  The 9 additional winners are…
$5,000
Animal Life Inc, NC
Abandoned Animal Rescue, TX
$2,500
Southern Friends Animal Society, MS
Mutts and Mittens Manor Rescue & Transport, SC
$1,000
Wags 2 Wishes Animal Rescue, Inc, IL
Rezdawg Rescue, CO
New Pawsibilities, WI
Custer County Friends for Life Animal Society, OK
Zeus' Rescues, LA
Congratulations!  We know you will save so many lives with the sweepstakes winnings!