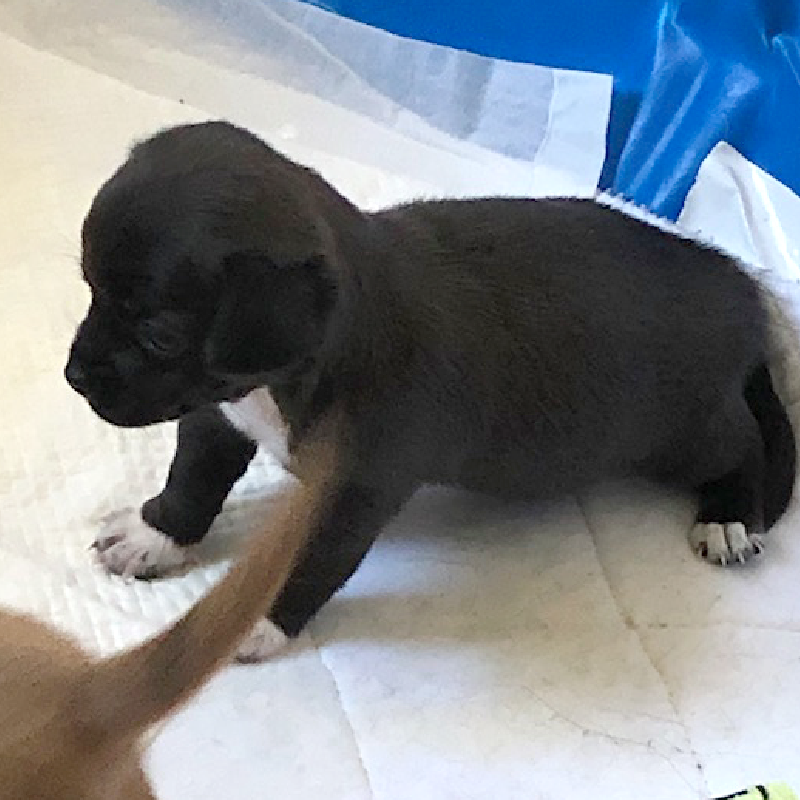 Homeward Bound learned about seven small dogs, between four months to two years old, living in neglect. HBR immediately took in all dogs and one female gave birth to three puppies the next day. One puppy was stillborn, but the remaining two appeared healthy until Lula Mouse started having trouble breathing. She was diagnosed with a hernia in her diaphragm, requiring emergency surgery to save her life. BPF designated Lula as Grateful Pet to support her surgery. Homeward Bound gave Lula so much love and special care, yet sadly, the 1 lb. puppy died of pneumonia just three days later.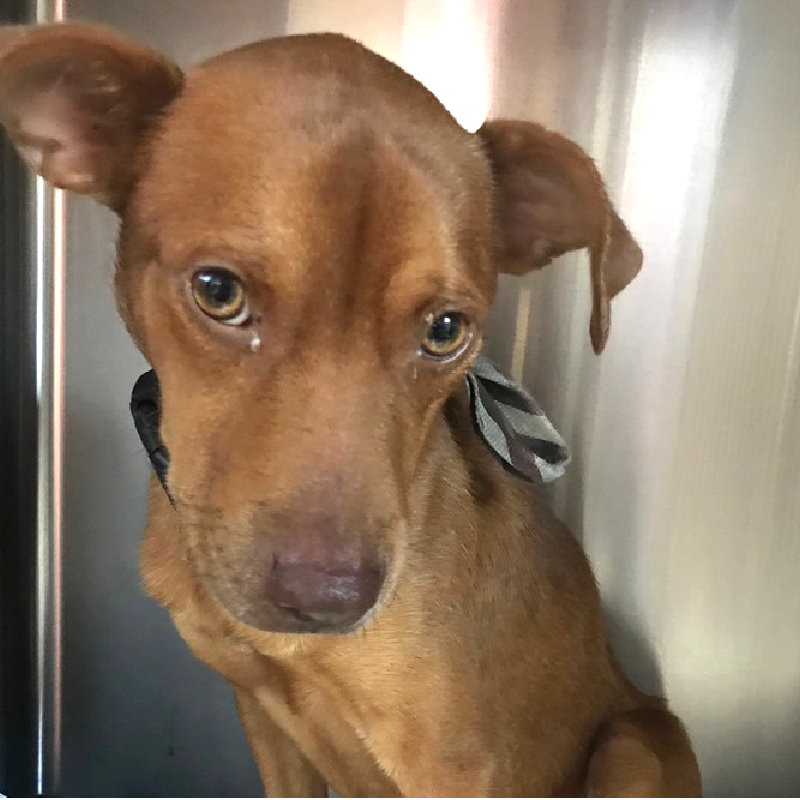 Harvey was hit by a car and taken to local animal control and later an emergency veterinarian as it was clear his injuries were beyond the shelter's means. AAVA was contacted about Harvey and learned that without surgery, he would likely be unable to walk, or would heal in a way that would result in lifelong pain. The vet recommended euthanasia if there was no funding for surgery. AAVA was determined to save Harvey and reached out to BPF for help. BPF immediately named Harvey a Grateful Pet to support his surgery and recovery for a happy life. The surgery was successful, and Harvey is awaiting his forever home.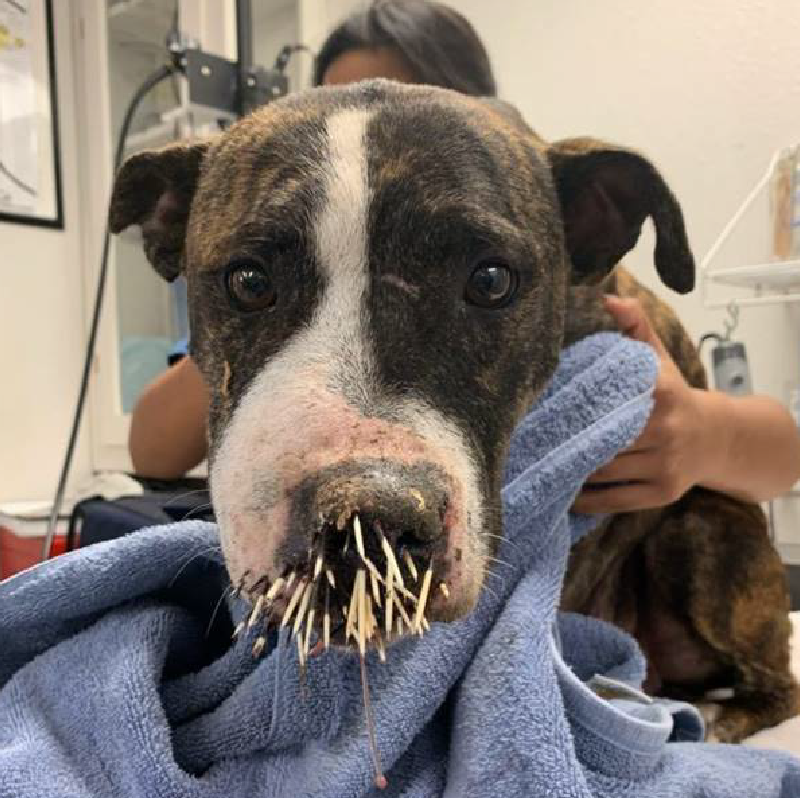 Mayah had been living on a reservation and was dropped at a nearby vet as a stray. She was starving, sick with giardia, and injured by dozens of porcupine quills in her face, which had caused a massive infection. Part of her ear had been torn off by a dog pack attack. Worse, she was trying to keep her 6 babies alive. Mayah's surrender led to the discovery of 14 more starving dogs, all suffering from different illnesses. BPF named Mayah a Grateful Pet to support her extensive treatment, which allowed AVNM to help the remaining pets needing help. All the pets are receiving loving care to prepare them for forever homes.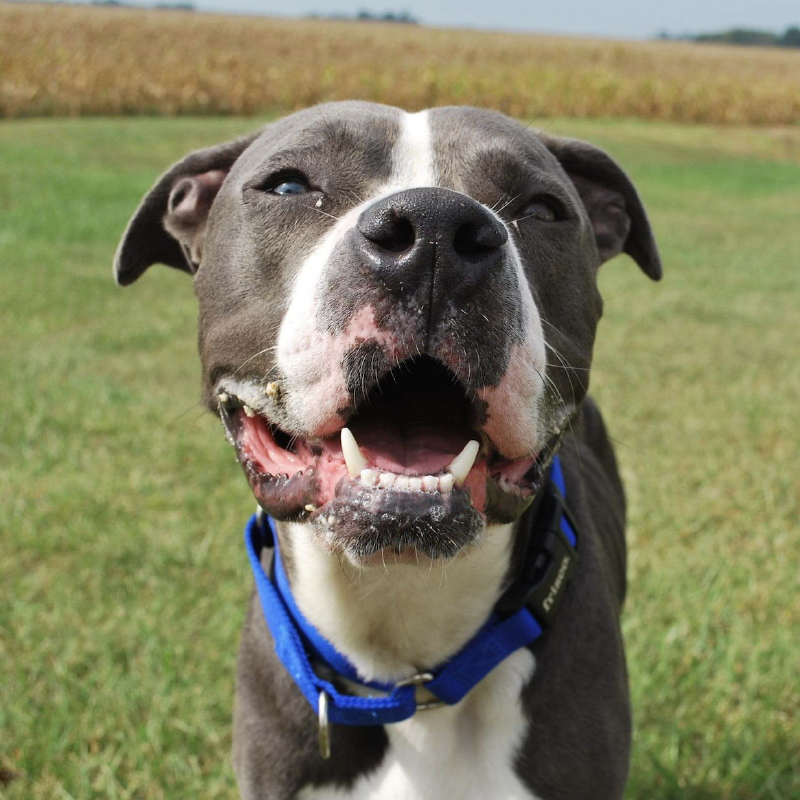 Dion was first taken into Chicago Animal Care and Control as a stray. There, he was a staff and volunteer favorite because of his great personality. After a short time at the shelter, Dion became seriously ill with an upper respiratory infection. He refused to eat and would not take medication. His condition quickly became urgent. It's a Pittie Rescue was alerted to Dion's situation and took him in to try to save his life. He was diagnosed with pneumonia and spent days in the hospital getting treatment. BPF learned about Dion and supported his care as a Grateful Pet. A short time later, he was adopted by a great couple and is loving life!
Neron, an adorable Newfoundland mix, was a new puppy when his owners discovered a limp and signs of pain. They couldn't afford the surgery recommended by their vet, so they surrendered him to the county shelter. Neron was quickly transferred to CAHS to get proper care and, hopefully, a second chance. Cathy and the BPF team met Neron during Empty the Shelters. BPF knew this loveable puppy needed help and agreed to make Neron a Grateful Pet. Neron does need surgery because his kneecap is out of place, but he has to wait until he is full grown. For now, he is happily residing in a foster home and getting lots of TLC.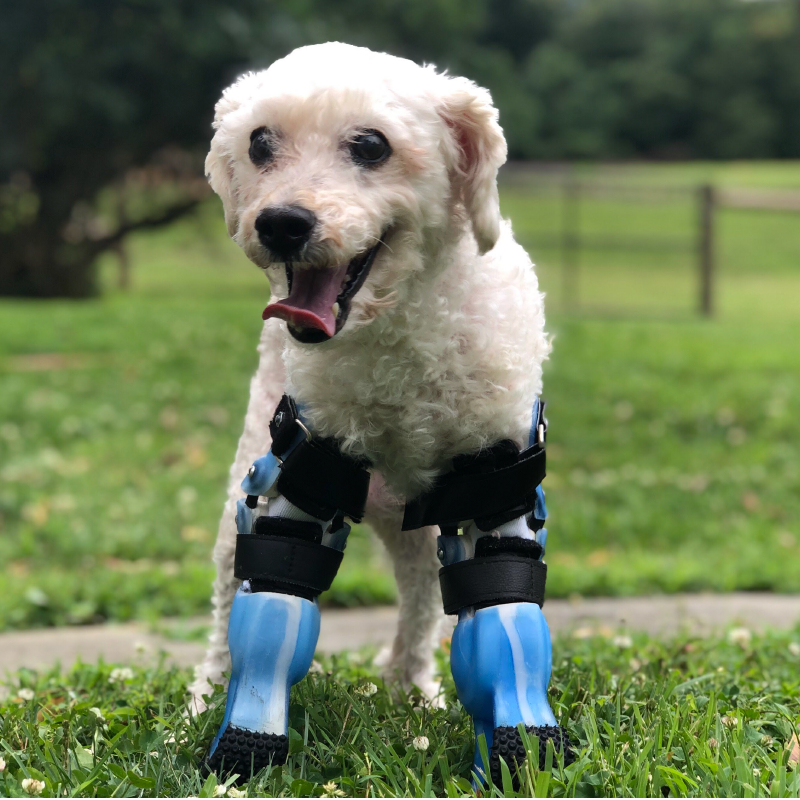 Percible's story is among the saddest we have known. This precious dog was found in a plastic bag on the side of the road where he was left to die. When Percible was freed from the bag, he was unable to walk; he was panting heavily, covered with maggots, feces, urine, and insects. It was horrifying, but the rescuers made sure he received immediate treatment. BPF partner, NYC Second Chance Rescue, asked for help and BPF immediately named Percible a Grateful Pet to provide funds for his medical treatment. Percible's needs were extensive. His limbs had endured strangulation due to the matting of dirty hair, and he would need amputation to save part of his front legs and later, prosthetics so he could walk. After a long recovery, Percible has been adopted and has found an extraordinary woman to cherish, nurture, and protect him. He can now walk and play with his new limbs, and he loves his new life!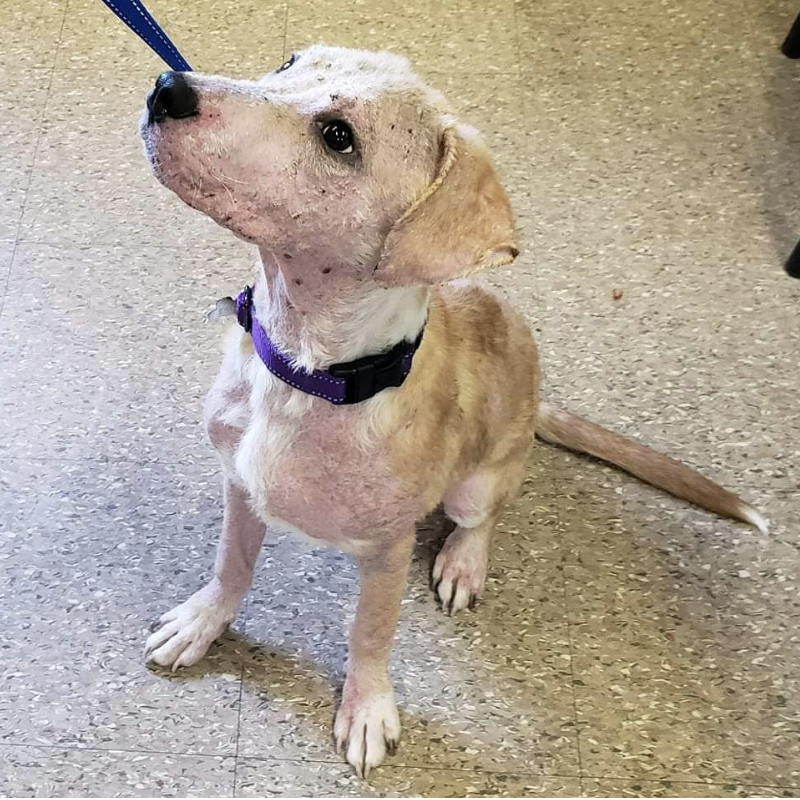 The BPF team met Peanut, a yellow Labrador mix with a severe case of mange, on a visit to Pound Buddies. Peanut was a logical choice to be a Grateful Pet. Dogs with mange appear to be beyond hope—hairless, with skin covered in sores or with thickened, hard, crusty patches all of which is caused by mite bites. It's a horrible, painful condition. The BPF team knew that mange would prevent Peanut's adoption, so BPF funded his treatment. He was a favorite in his foster home and soon after he recovered, Peanut found his forever family!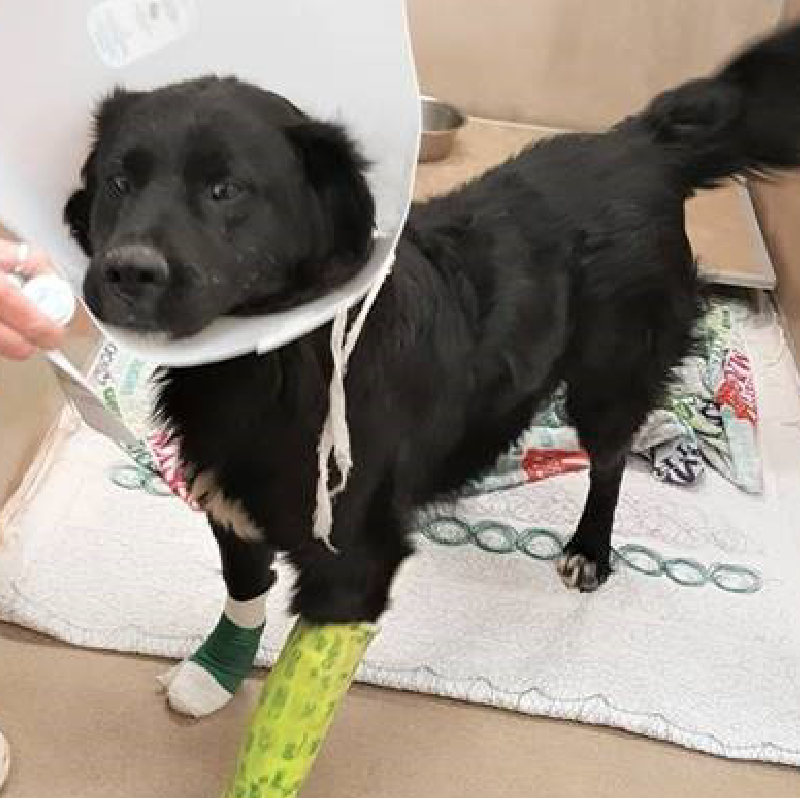 AnimalVillageNM rescued DK from a nearby reservation that is overrun by stray animals living in dangerous conditions. AVNM was told a mountain lion had attacked DK, and they received permission to enter the reservation to save him. However, he was not suffering from bites, but from bullets. DK had been shot and left for dead but managed to survive for days despite raging wound infections and a complicated and painful fracture. He needed extensive surgery and care to recover and was immediately named a Grateful Pet to help him on his road to healing and future adoption. DK is currently receiving training to become a support dog!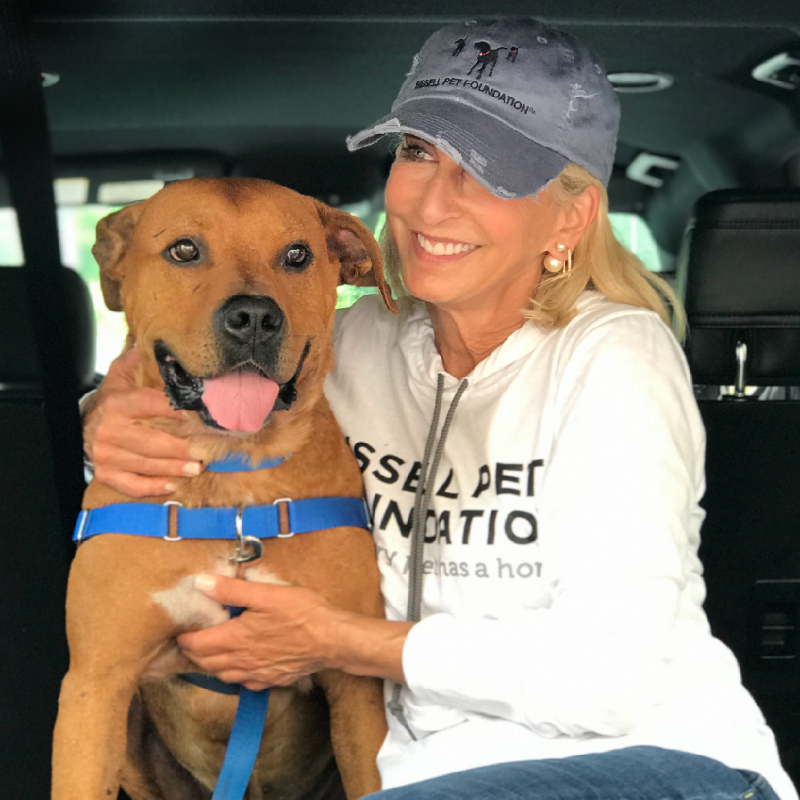 Keys has a heartbreaking, yet miraculous story. He came to the shelter in critical condition. His back was so swollen, it was hard to identify the cause, but he remained sweet and passive while being treated. In addition to being covered in bite wounds, there was a 6-inch deep puncture likely from a pitchfork—it was horrific. Other issues indicated Keys had been used as a bait dog and abused by a human. Fortunately, none of Keys' internal organs had been injured, however, he required extensive surgery. BPF named him a Grateful Pet to support his operation and give him the life he deserved. After surgery, Keys was happy in a foster home but was being passed up by adopters in Tennessee. On a visit to his shelter, Cathy and the BPF team decided to bring Keys to Michigan! Keys even came to BISSELL Blocktail Party in June, where everyone loved meeting him and shortly after, he found his forever home.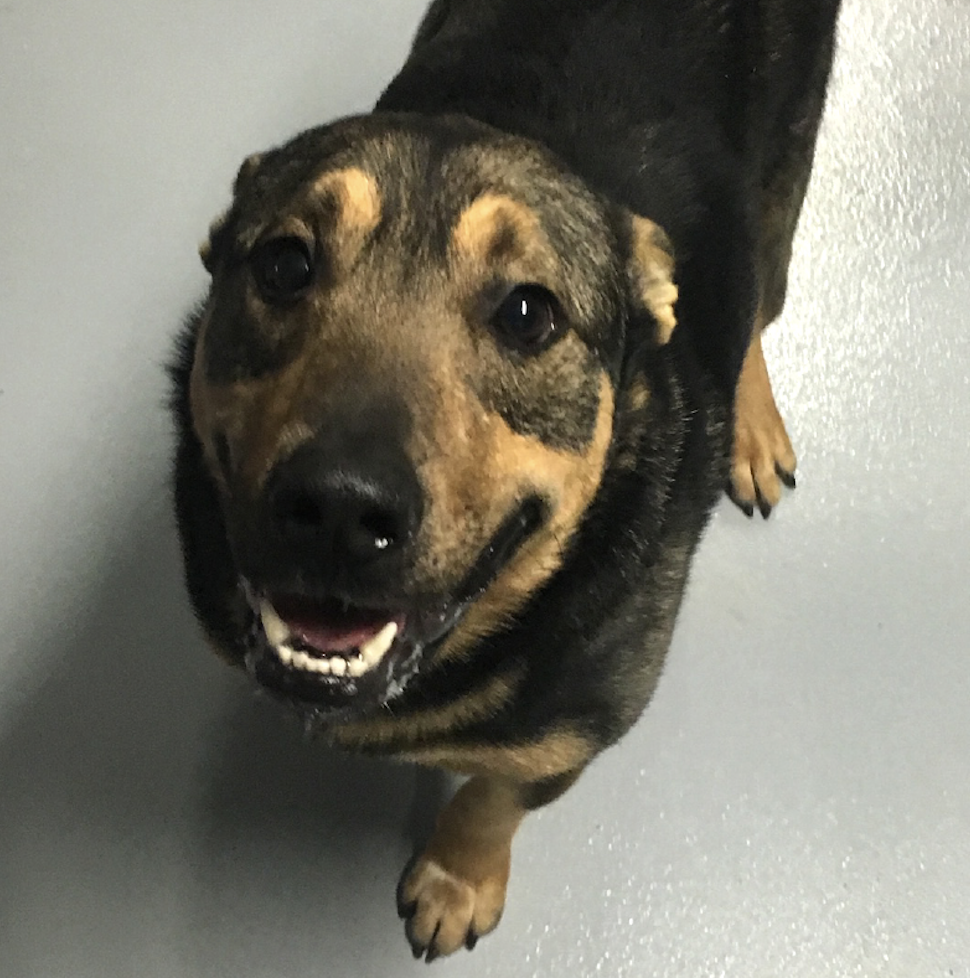 Digits arrived at Van Buren Animal Control as a stray with a badly mangled foot from being caught in a coyote trap. He was an adorable pup and Van Buren was determined to save him but needed financial support. BPF named Digits a Grateful Pet to help fund his surgery. It was with the heaviest of hearts that Van Buren reported that Digits died during his surgery due to unforeseen complications. Everyone at Van Buren adored Digits, and it was a heartbreaking reminder of the sadness that shelter workers endure every day.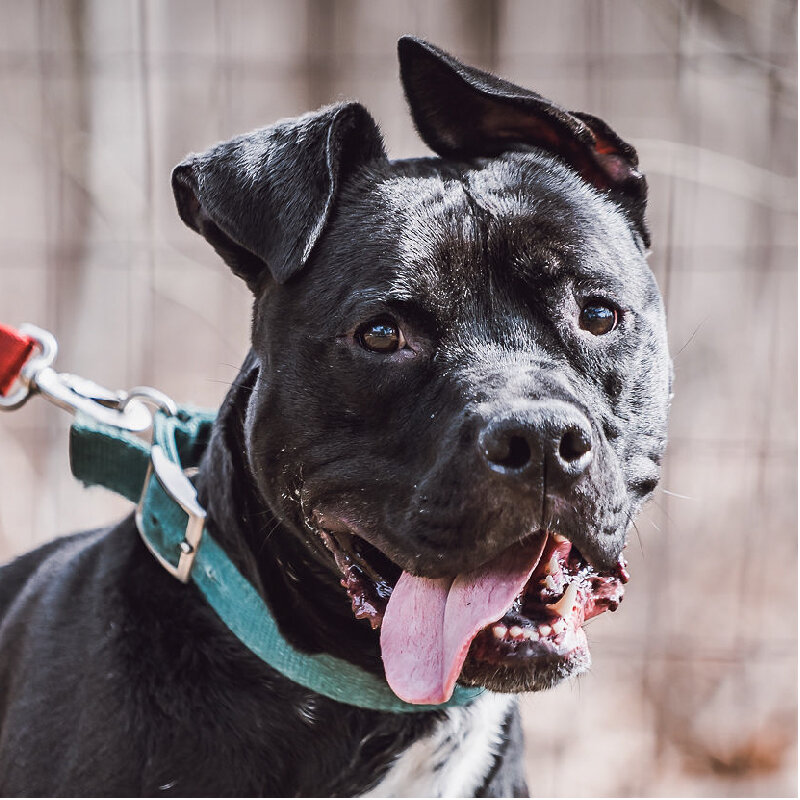 Cruiser has only known life in a shelter. He spent his first year at Detroit Animal Care & Control before being moved across the state in hopes of finding an adopter. Cruiser has continued to wait at Muskegon Humane for two years!! He has graduated from many training and special tricks programs, but sadly, he has been adopted and returned twice. The BPF team met Cruiser made him a Grateful Pet to help him find a home by sharing his information and sponsoring his adoption fee. While waiting, something wonderful happened. Cruiser entered a program to benefit prison inmates and rescue dogs. He has 24/7 handlers and prison officials are talking about making him an official prison therapy dog! https://www.woodtv.com/news/muskegon-county/prison-inmates-ready-rescue-dogs-for-forever-homes/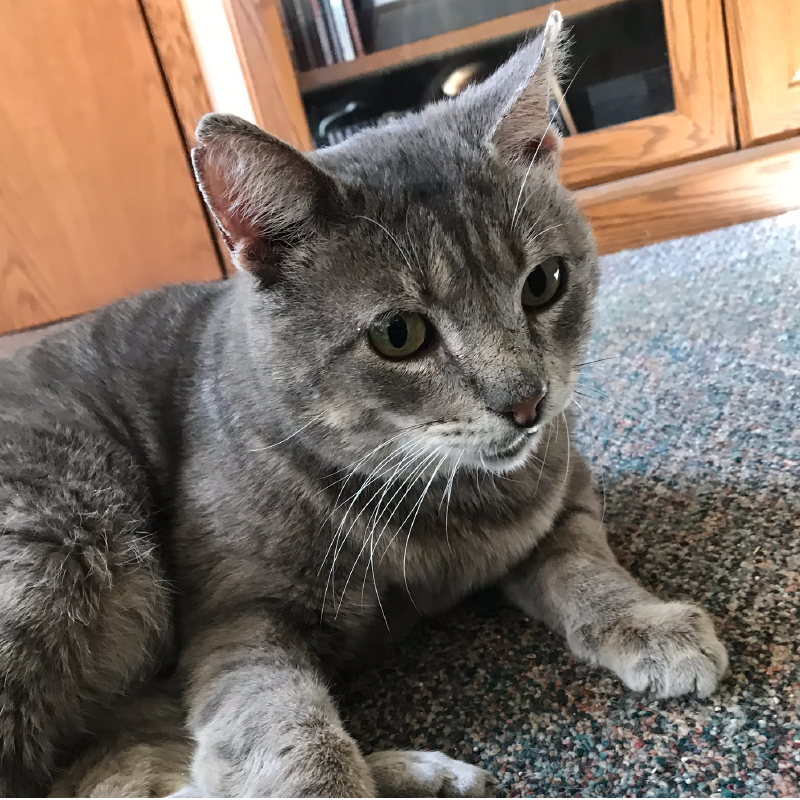 TIM PURR-TON | Muskegon Humane Society, Muskegon, MI
When the BPF team visited Muskegon Humane for a shelter tour, Tim Purr'ton captured their hearts. Tim had entropion, a disease where his eyelids were folding inward and scratching his eyeballs. It was terribly uncomfortable and required surgery. Tim was as sweet and patient, but not desirable to adopters who would have pay for his procedure. BPF made Tim a Grateful pet and funded his surgery and follow up care to ensure he made a full recovery. Tim was adopted days after his surgery and is doing great in his new home, where he fits right in with the other family pets!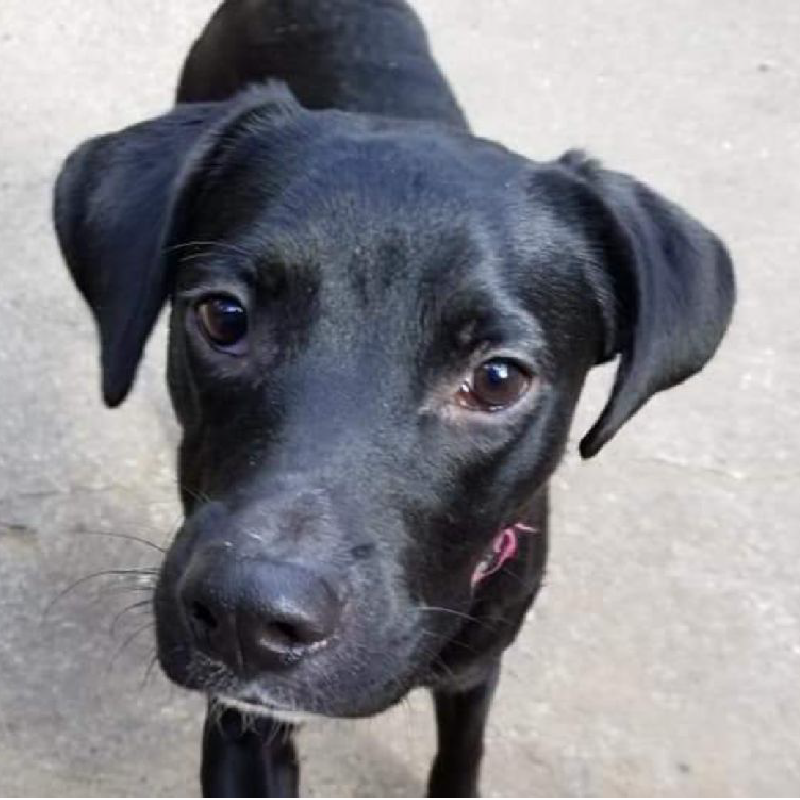 HEY-HEY | Unleashed Love Rescue, Grand Rapids, MI
Hey-Hey came to Unleashed Love at 8 weeks old. She wasn't growing properly, and it was discovered she had a congenital Grade 6 heart murmur. Hey-Hey needed open heart surgery to prevent enlargement of the heart, heart failure and possible death by age three. No one wanted to adopt a pet with such an uncertain future, so BPF named her a Grateful Pet to give her a second chance. Hey-Hey went through a 4-hour procedure amid a January snowstorm and overcame the odds. After recovering with a loving foster family, Hey-Hey was adopted and is thriving in her new home!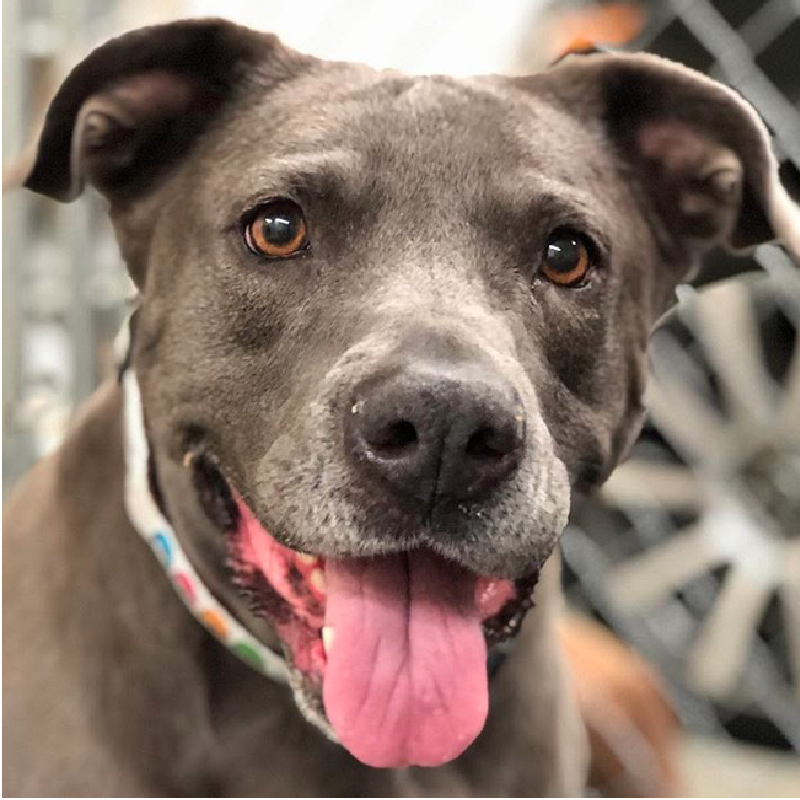 CALI | Harbor Humane Society, Muskegon, MI
Cali was scheduled to be euthanized any day when Cathy met her in California. So, Cathy named her a Grateful Pet and brought her back to Michigan. Cali had been adopted twice and brought back both times because she didn't get along with other dogs at those homes. After a few days destressing at Cathy's home, Cali went to Harbor Humane, where she was a shelter favorite, hanging out in the office during the day. The staff gave her love and reinforcement during her 4-month stay and never gave up on her. The third time is the charm! Cali is now in her true forever home.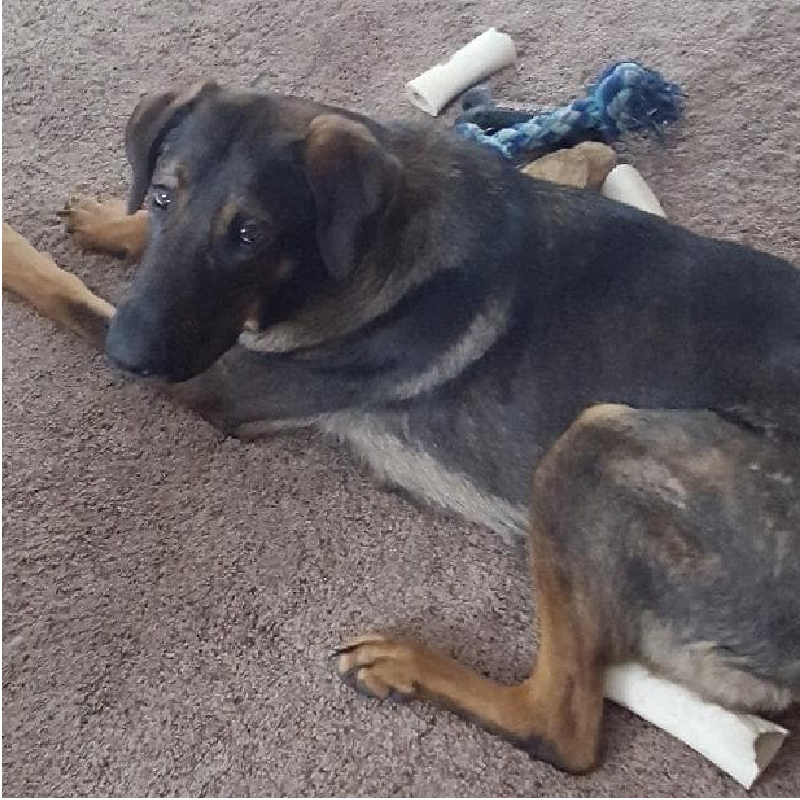 LANKY | Paws for Life Animal Rescue, Troy, MI
Lanky, a setter/shepherd mix, was rescued by Paws for Life Animal Rescue after languishing at a local shelter. At only 2-years-old, he was severely underweight and at risk for euthanasia. The shelter could not get him to gain weight. Lanky would require extensive diagnostics and treatment and BPF named him a Grateful Pet to get him the help he needed. Lanky was seen by veterinary specialists to help him put on weight, treat a urinary tract infection, and improve his B12 count. Lanky is doing great now—gaining weight and enjoying his forever home in a wonderful country setting in Michigan!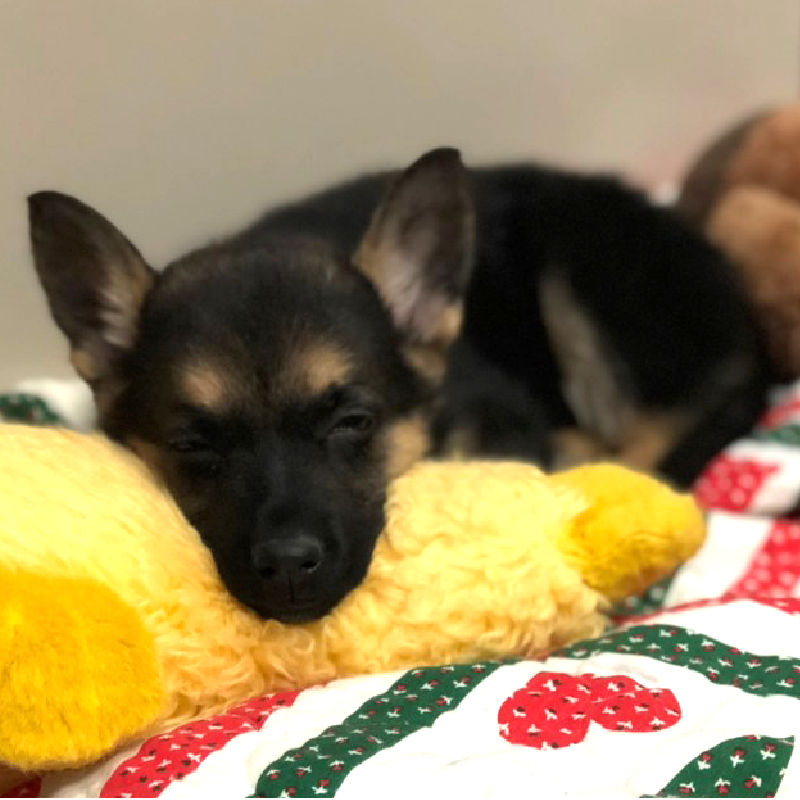 TAXI | Harbor Humane Society, Muskegon, MI
Taxi, a German Shepard pup from a backyard breeding operation, arrived at the shelter when he was just 7 weeks old. He lacked coordination, and an examination determined he had hydrocephalus, a disease with excessive fluid in the brain, which could cause complications including blindness, seizures, and premature death. BPF named Taxi a Grateful Pet to fund diagnostic testing at Michigan State University Veterinary Center to find the prognosis and next steps. Unfortunately, despite incredible care from Harbor Humane, Taxi did not survive. Our hearts go out to all who loved and cared for Taxi.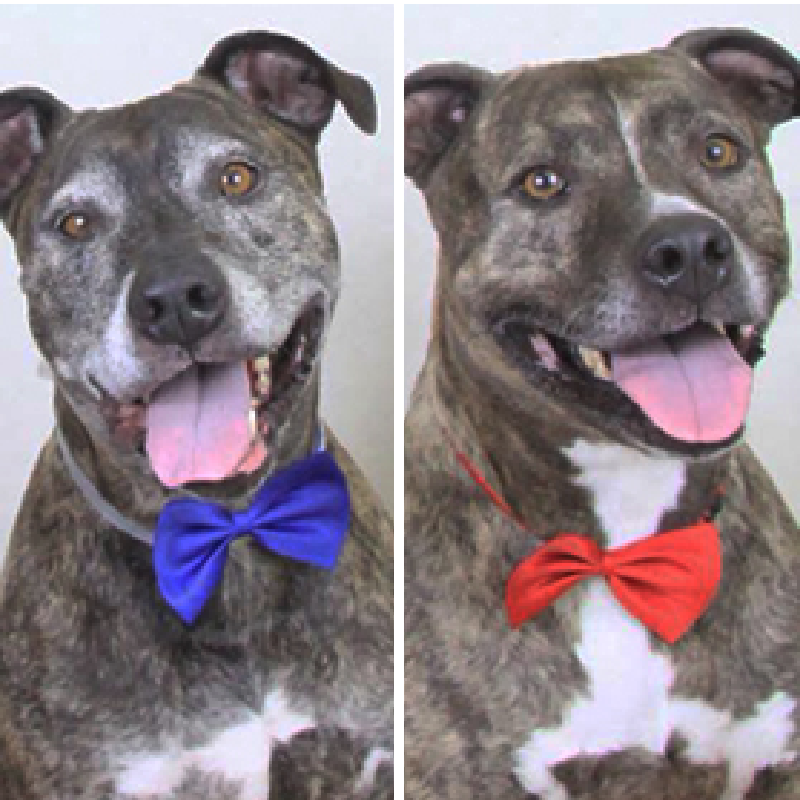 BELLA & CINNAMON | Hayward Animal Shelter, Hayward, CA
Cathy met Bella (7) and Cinnamon (9) during an Empty the Shelters event. She couldn't believe no one considered adopting this adorable, cuddly pair and designated them as Grateful Pets. They needed more exposure, so Cathy helped them get transferred to Berkeley Humane Society, where they would be featured prominently and seen by different adopters. They continued to wait for two more months; however, the staff discovered that the pair wasn't truly bonded and could be adopted separately. Today, they are both thriving in their new homes. Big thanks to all the caregivers who never gave up on Bella and Cinnamon!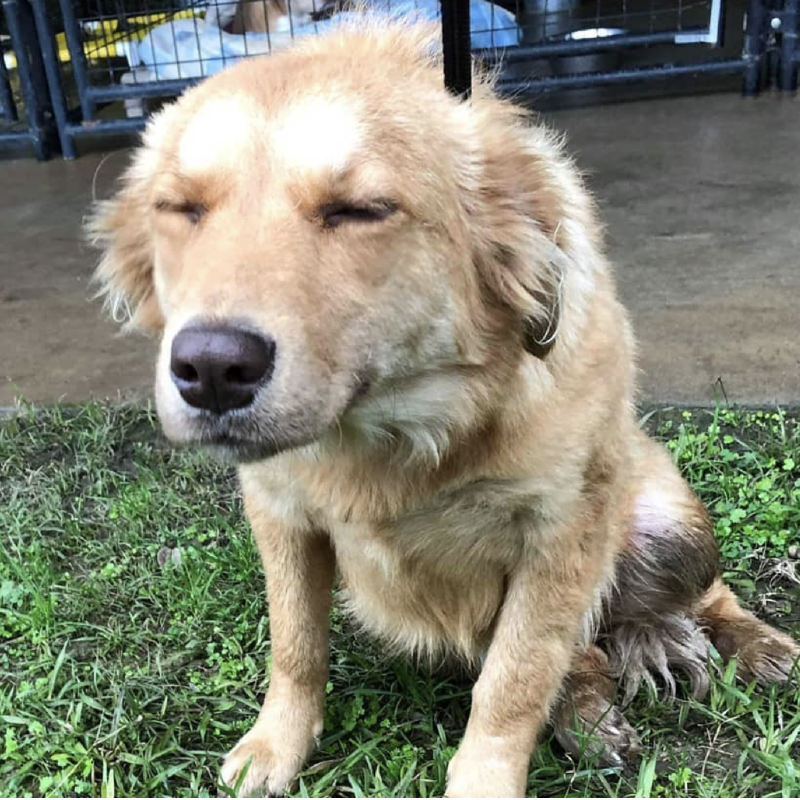 STARFISH | NYC Second Chance Rescue, NY, NY
Starfish was dropped at a Georgia shelter dirty, scared, and dragging her back legs. She had suffered paralysis in her rear and the shelter knew she'd have no chance there, so they reached out to NYC Second Chance Rescue, who immediately committed to saving her. Fortunately, her paralysis was temporary. BPF named Starfish a Grateful Pet to help fund the rehabilitation she would need to become adoptable. It took so many dedicated people to give Starfish a second chance, and we are thrilled to announce that she was adopted into her forever home!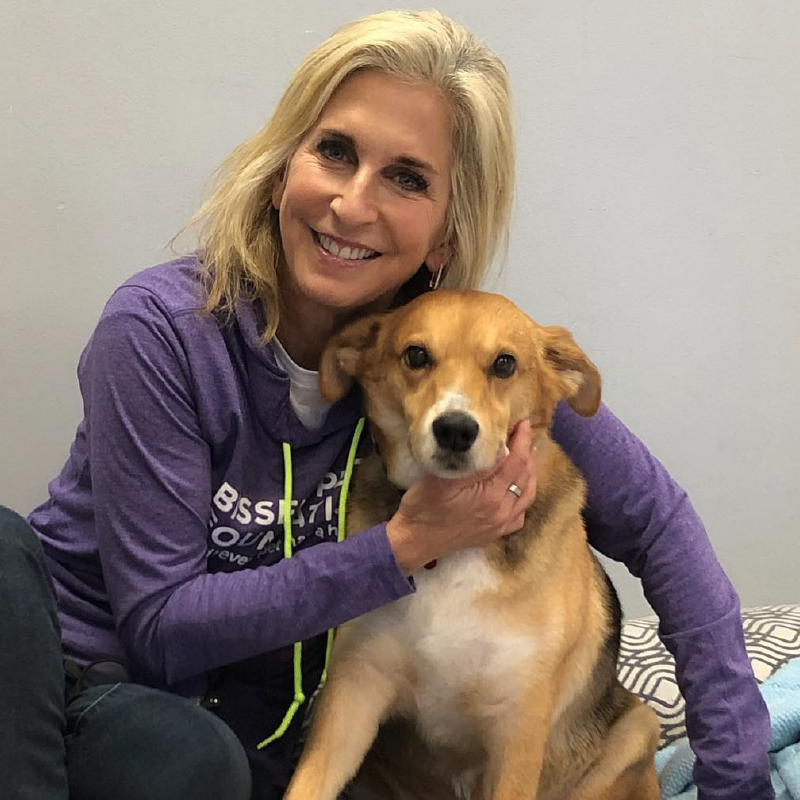 SUGAR | Chicago Canine Rescue, Chicago, IL
Sugar and her two tiny puppies came to CCR as strays. Her puppies were adopted quickly and she was placed with a foster family who adopted her. Shortly after, she suffered paralysis and was diagnosed with Intervertebral Disc Disease. The round the clock care became too much for her family to manage and sadly, she was returned CCR. BPF designated Sugar as a Grateful Pet to help cover her medical costs so she could get into a loving home.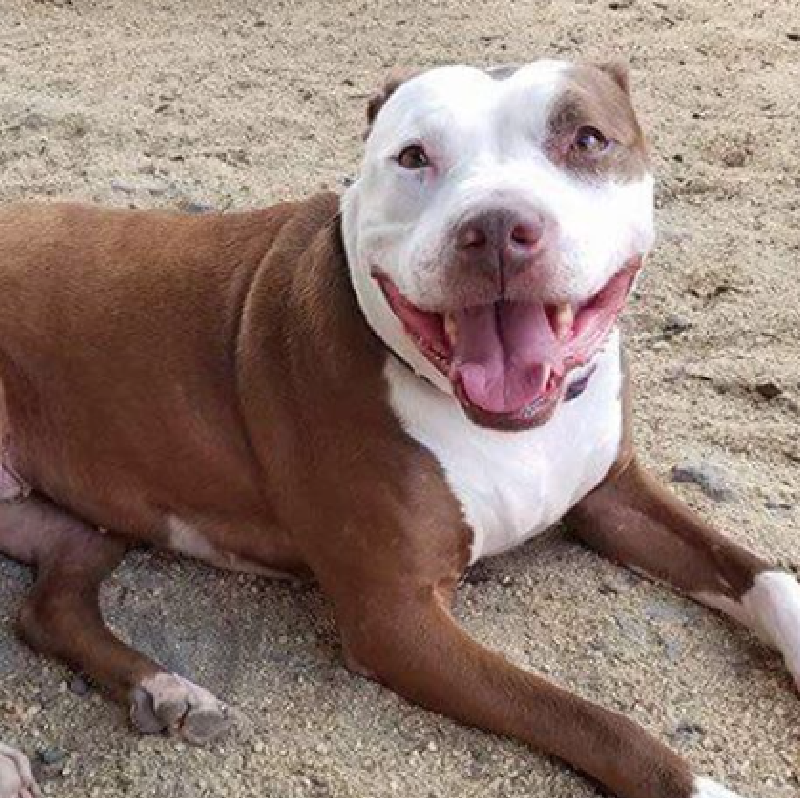 CASSIE
Cassie was in a boarding facility for 7 long years, waiting to be rescued. Due to her confinement, she had underlying health issues, including a heart condition, skin cancer, and severe arthritis. Her body was aging more rapidly due to lack of exercise. She also had not been socialized with people or other dogs. Cathy was determined to help and named Cassie a Grateful Pet. Cathy knew the perfect person for Cassie and reached out to Candice (of Roofus and Kilo) who welcomed Cassie without hesitation. Now she has the dream life at Candice's incredible sanctuary!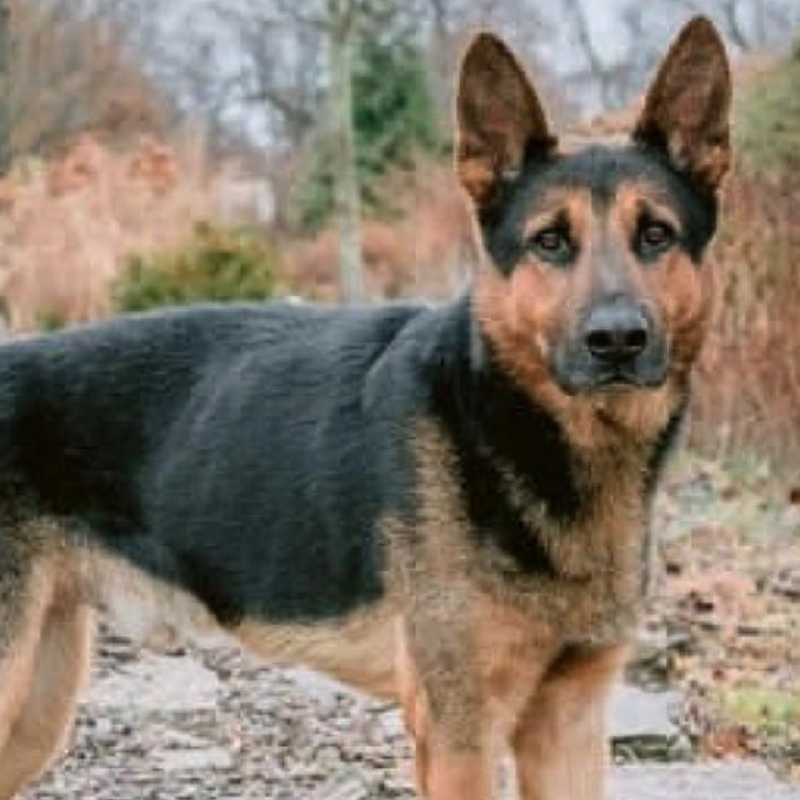 MAJOR | Hayward Animal Shelter, Hayward, California.
Major is a gorgeous German Shepard with Megaesophagus, a disorder in which the esophagus dilates and loses its ability to move food into the stomach, requiring a pet to be vertical when eating and drinking. While manageable, it requires an extraordinary commitment. Hayward worked tirelessly to care for and find a place for this special dog, but Cathy and BPF provided extra help by designating Major as a Grateful Pet. Major's story was shared through BPF's national partner and social networks, and BPF paid for his transport to Ohio, where Louie's Legacy arranged for a foster until he was adopted.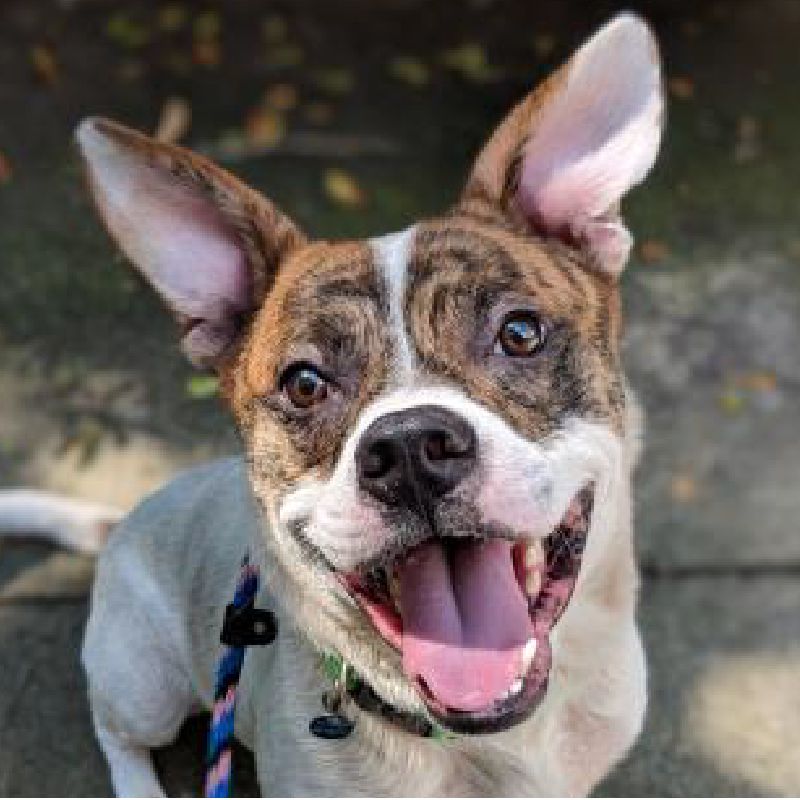 OSCAR | Pet Helpers Adoption Center, Charleston, SC
Oscar came to PHAC as a stray in September 2018. Upon his arrival, the 4-year-old suffered from horrible hair loss, raw, irritated skin and was heartworm positive. PHAC treated Oscar's medical issues, however, he had trust and behavioral issues from his time fending for himself on the streets of Charleston. While visiting Pet Helpers, Cathy and the BPF team named Oscar a Grateful Pet to support the training he needed to be adopted. Stay tuned—Oscar is still waiting, but we hope to have a happy update soon!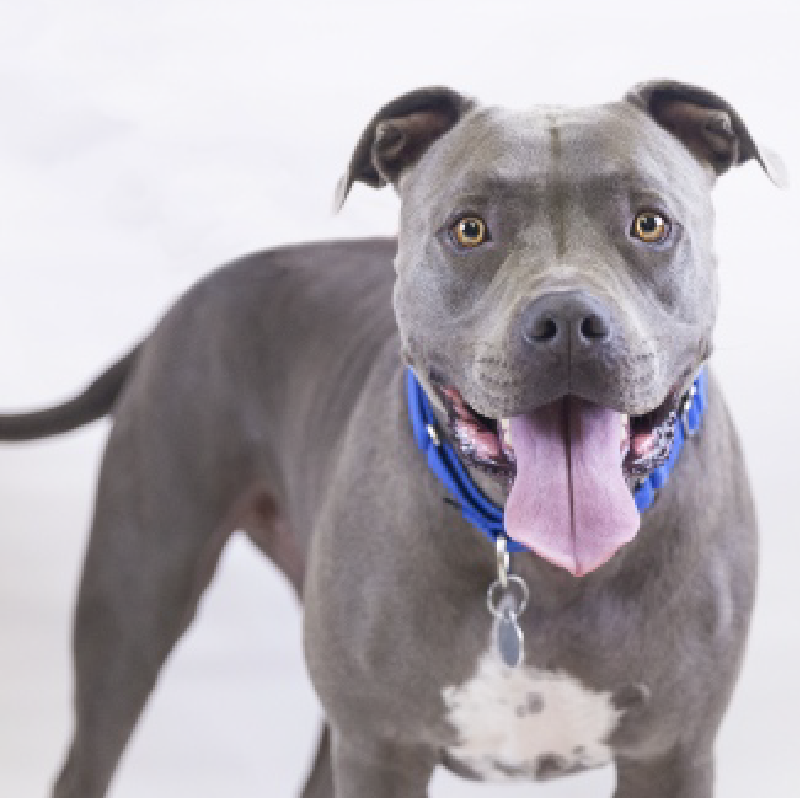 BLU | Berkeley Humane Society, Berkeley, CA
Blu was first adopted from BHS as a puppy, but 8 months later came back as a stray. He was quickly adopted a second time by loving adopters who later discovered he had a knee problem. Surgery was needed. Blu was returned to Berkeley again, where his winning personality made him desirable, but the prospect of knee surgery scared off adopters. BPF offered to pay for the double ACL surgery on Blu's knees, and after recovering from the first surgery in a foster home, the foster family decided to officially adopt Blu!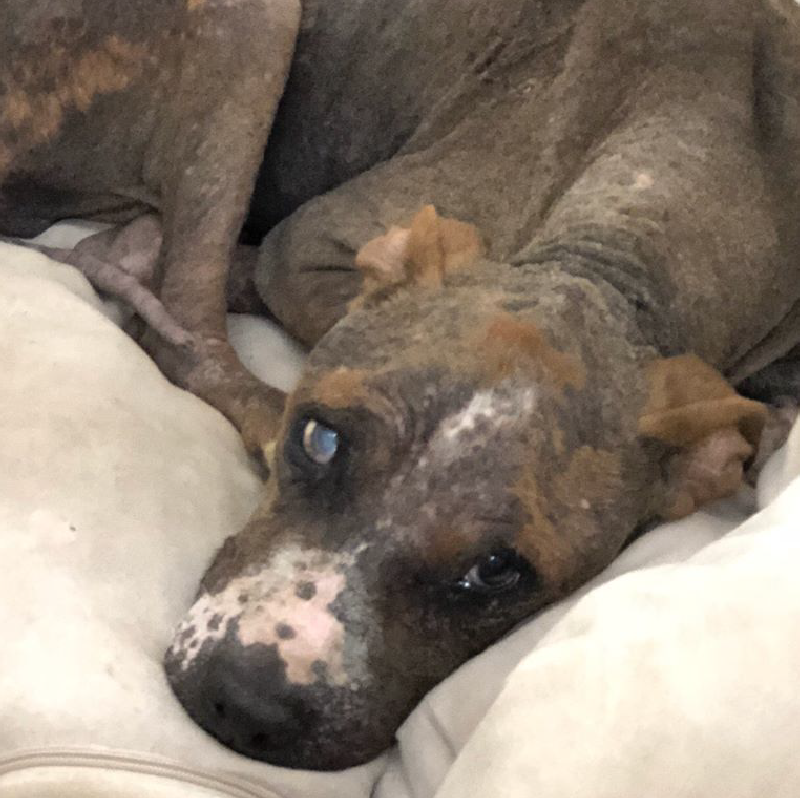 HONEY | Arizona Humane Society, Phoenix, AZ
Honey was a sweet pit bull who had just been taken in and needed immediate medical care. Her appearance indicated she had been mistreated as she was underfed, had an eye issue and her coat was destroyed by mange. BPF offered to pay for Honey's medical treatment as a Grateful Pet, but sadly, her internal injuries were too much to overcome. Two weeks later, Honey passed away. Fortunately, she was able to receive love and affection from the great people at AHS before she left this world.
SULLY | Maricopa County Animal Care and Control, Phoenix, AZ.
When Cathy and the BPF team were visiting MCACC, they met an adorable Shar Pei/pit mix who came in as a stray puppy and had been in the shelter for nearly a year. Sully was playful, potty-trained and loveable, but skin issues caused potential adopters to pass him over. BPF offered to pay for treatment to help make him adoptable. Just four days after seeing the vet, Sully was adopted into a loving home with two other dogs.