Meadow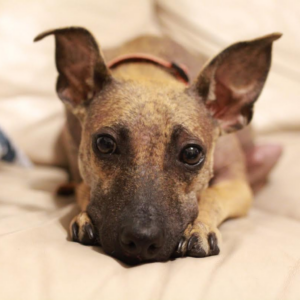 Meadow, a 4-year-old mixed breed dog, came into Austin Pets Alive! (APA) in Texas in terrible shape. A victim of severe neglect, she was riddled with parasites and had such bad mange that she was seeping blood. On top of that, her hind legs wouldn't fully extend and her mouth was covered in viral warts called papillomas. APA worked diligently to stabilize Meadow until she was healthy enough to go into a foster home to continue her long journey to recovery. A BPF Grant supported the foster program that enabled Meadow to get the care she needed. Without the grant, her young life likely would have ended in euthanasia. Instead, she was able to fully heal and get adopted into a loving, forever home.
Lewis and Clarke Humane Society (LCHS)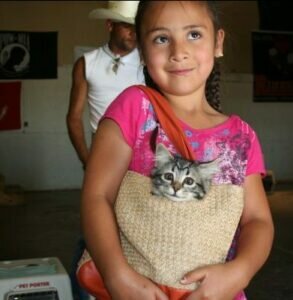 Lewis and Clark Humane Society (LCHS) in Montana approached us with a dire request – in their community, 98% of dogs roaming on local reservations were shot and discarded in the town dump. LCHS applied for a BPF Grant that would allow them to provide education on humane animal population control through spay/neuter, and provide two-day free spay/neuter clinics. With this grant, LCHS educated more than 900 community members and provided spay/neuter services for over 500 dogs and cats to prevent more unwanted litters.
Mint Chocolate & Marvin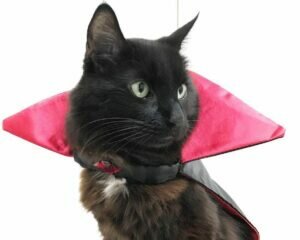 Cat overpopulation is a critical concern, so special needs kitties are often passed by in favor of younger, healthier, and more social cats. Mint Chocolate, a 9-year-old cat diagnosed with advanced renal disease, had been adopted and returned to NYC Animal Control due to her age and required care. Thanks to a BPF Grant, Mint could get the special veterinary care she needed and found the perfect home with a young woman named Kelly, who's previous cat suffered from the same disease and who understood the care she required.
There's also Marvin, who was left in a carrier in a parking lot covered in cigarette burns. He didn't trust humans for a long time. A veterinary care BPF Grant to Happy Homes Animal Rescue helped to heal his wounds and gave him the time he needed to recover before being adopted to a wonderful human, Eileen. She saw his story and decided he needed to be a part of her family. Marvin now sleeps in bed, enjoys playing and is a happy boy!