In July 2018, Cathy set out to visit BPF's partner organizations across the country to better understand and serve their needs. Initially, the shelter trips were solely to learn about the foundation's partners, but quickly special pets captured Cathy's heart and she felt compelled to support them. The Grateful Pet Tour was born! Now, Cathy is on the road building relationships with shelters and saving pets who need a little extra help along the way.
Follow our journey on the road:
#GratefulPetTour  /  #50Licks  /  @Cathy_Bissell  /  Cathy Bissell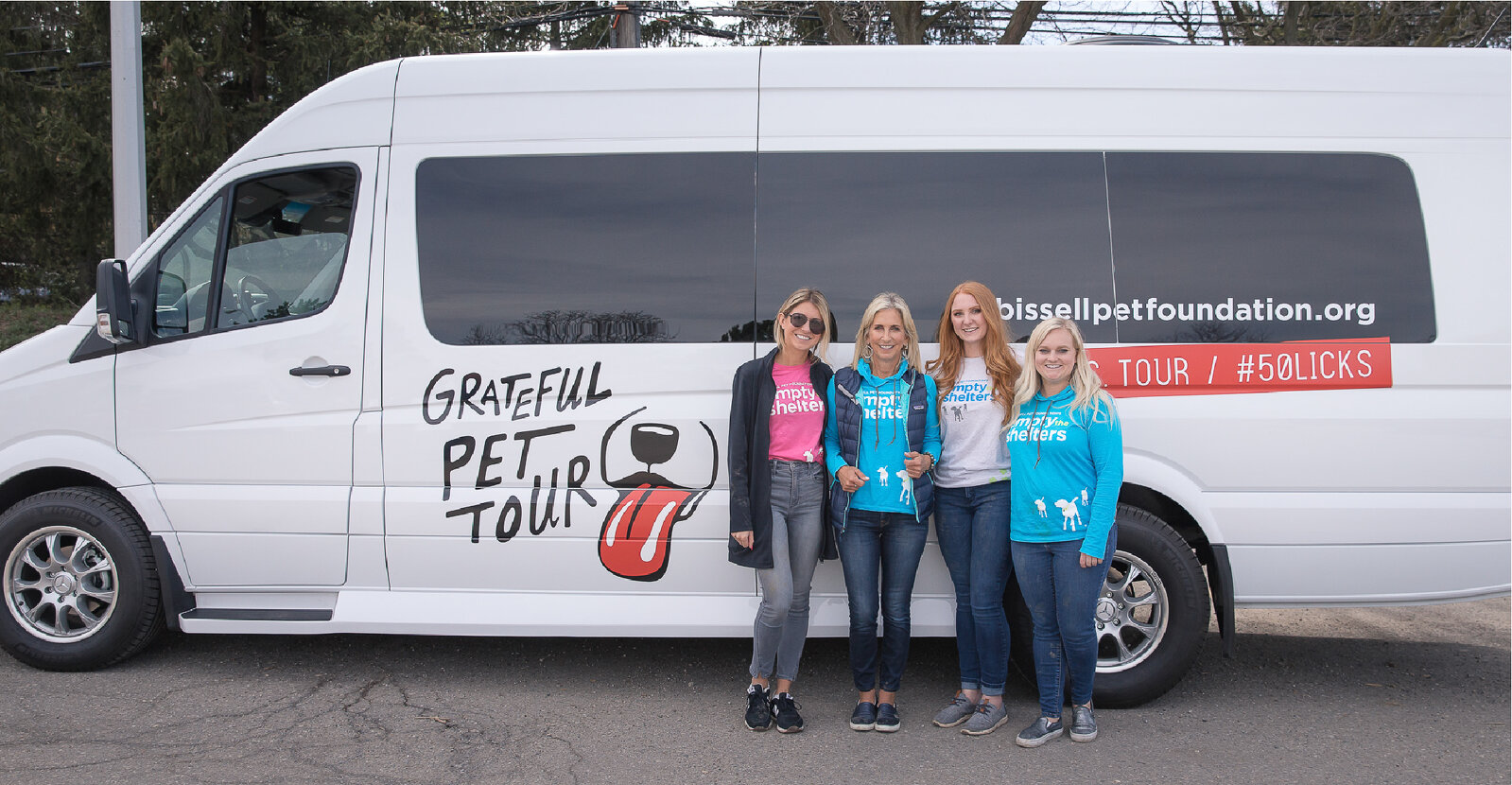 GET TO KNOW A GRATEFUL PET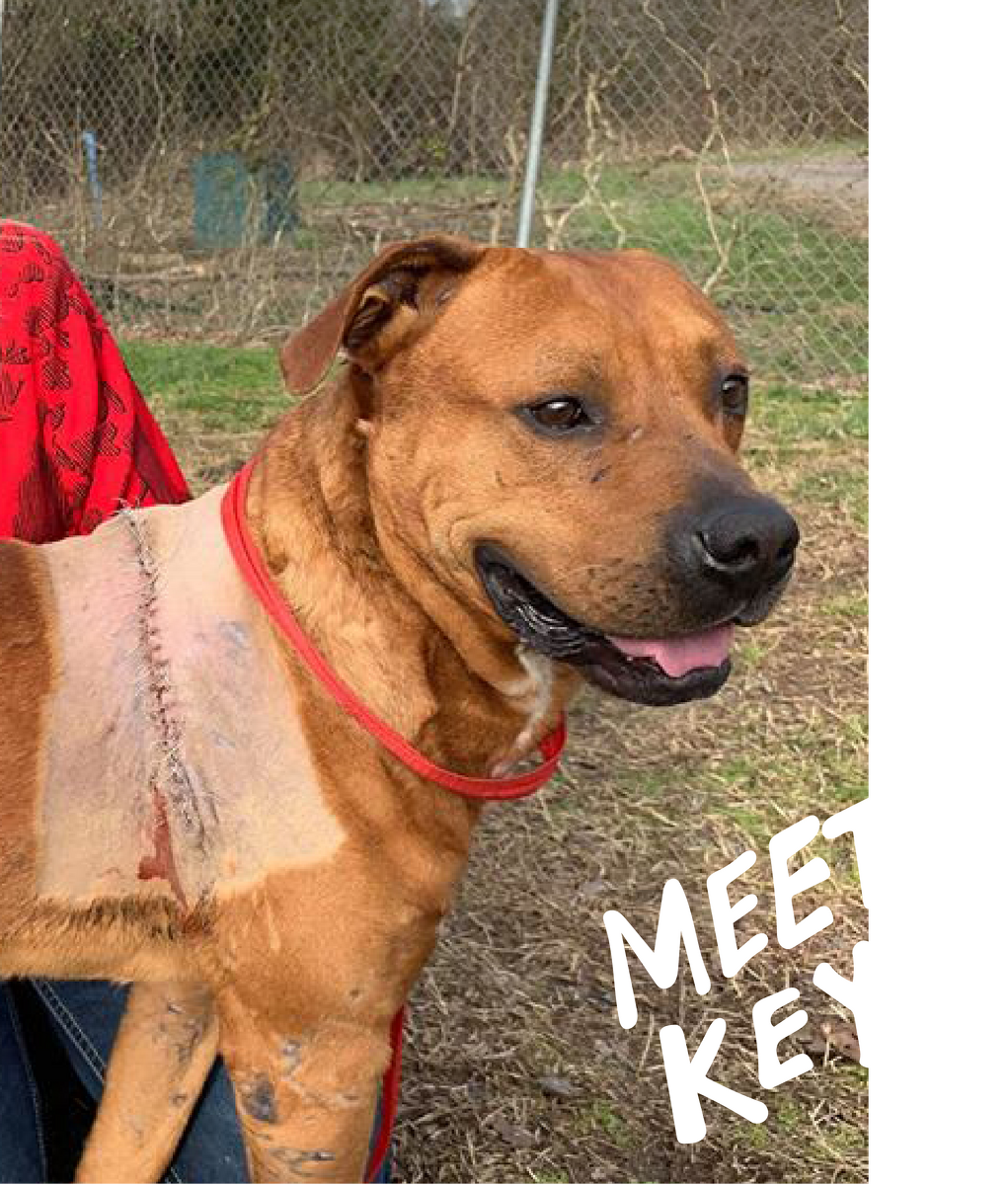 Keys has a heartbreaking, yet miraculous story. He was brought to Friends Animal Shelter in Newport, TN in February 2019 after he was found in critical condition with wounds covering his body. His back was so swollen, it was hard to identify the cause, but he remained sweet and passive while he was treated. In addition to being covered in bite wounds, there was a 6-inch deep puncture wound likely from a pitchfork—it was horrific. Other issues indicated poor Keys had been used as a bait dog in fighting circles, and abused by a human. Despite previous experiences, he remained trusting of the people caring for him.

By a small miracle, none of Keys' internal organs had been injured, however, he required extensive surgery. BPF wanted Keys to receive the care he needed to find a forever home, so he quickly he became a Grateful Pet whose surgery was fully supported through a GPT grant. His life is so much better already! Since surgery, Keys was adopted and lives happily with his fur-ever family. Stay tuned for updates about this sweet boy!​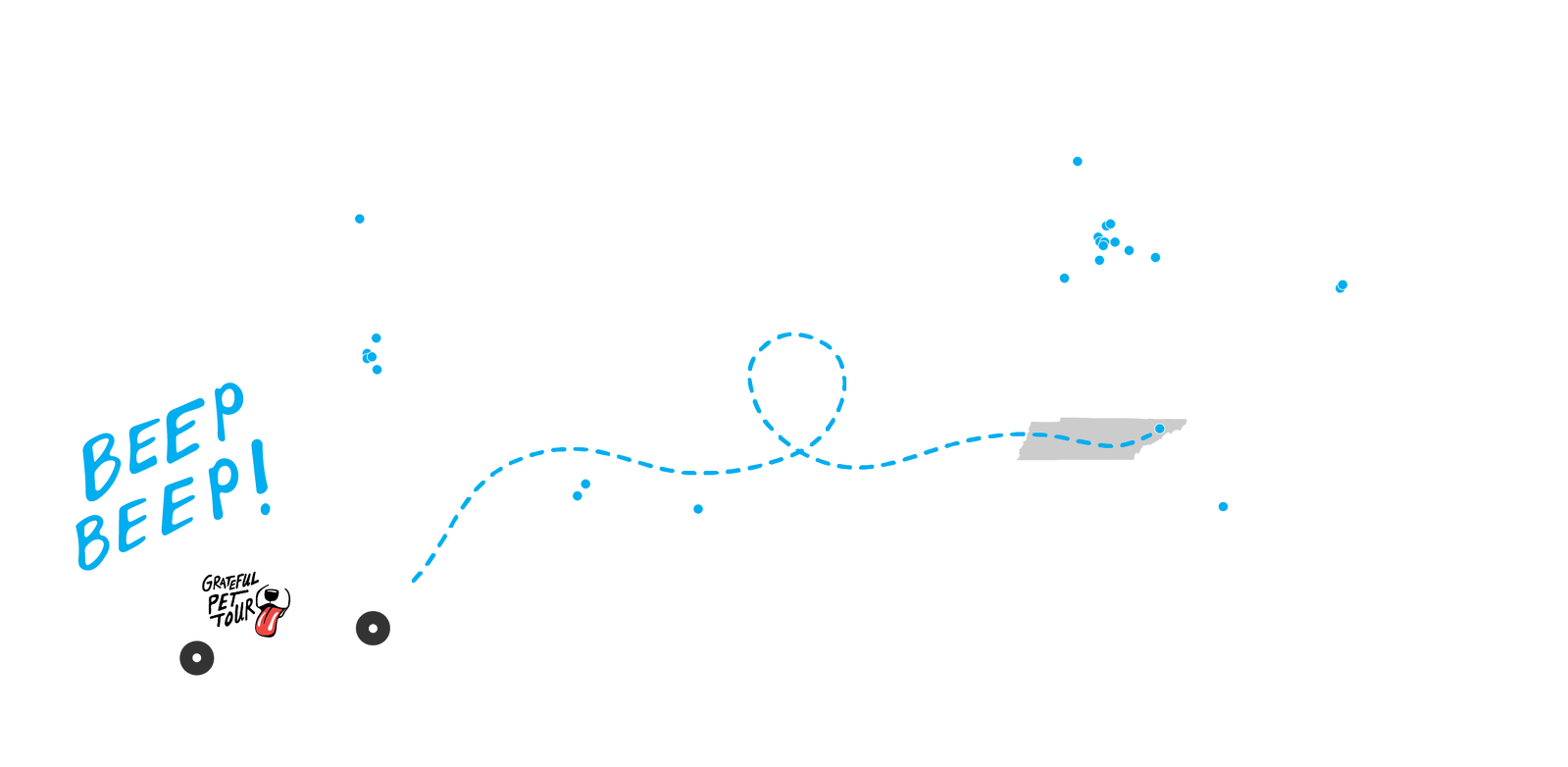 BECOME A GRATEFUL PET GROUPIE!
You can get a backstage pass by becoming a Grateful Pet Groupie and sponsoring a pet! On the tour, Cathy and BPF select pets who wouldn't have a chance of getting adopted without help. BPF provides up to $2,500 to fund the medical needs, transport, training, or other care required to make their adoptions possible. Your support of any amount allows BPF to save more pets! bissellpetfoundation.org/donate
Want Cathy and the team to add your shelter as a stop on our tour? Contact us!