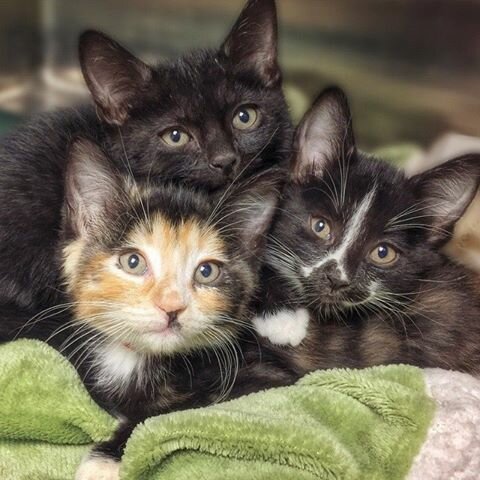 In Maricopa County, Arizona, 200 dogs, cats, kittens and puppies are added to the euthanasia list daily. A large number of animals on this list are pregnant females or litters of babies. All About Animals Rescue is dedicated to saving companion animals whose lives are in jeopardy by providing rescue, foster and adoption.  About 95% of the Rescue's animals come from the euthanasia list, so they are acutely aware of the need for spay/neuter to address overpopulation. With the help of a BISSELL Pet Foundation grant, All About Animals Rescue spayed/neutered 83 cats and dogs.
The litter of puppies pictured were unfortunately placed on the euthanasia list.  Found hiding under an above ground pool, they were covered in urine, feces, dirt, and ticks. They were in need of a thorough medical inspection and cleaning. With the grant from the BISSELL Pet Foundation, All About Animals was able to take in these puppies and spay/neuter them. They were nursed back to full health and every single one was adopted the following week!
With the support of Foundation funds, All About Animals Rescue greatly increased the number of pregnant mothers and litters at their shelter.  These young faces inspired them to build a Maternity Ward to further support this growing, at-risk population.
About the BISSELL Pet Foundation

The BISSELL Pet Foundation is a charitable 501(c)(3) non-profit organization with a mission to help reduce the number of animals in shelters and to support organizations dedicated to the humane care and treated of animals through pet adoption, spay/neuter programs, microchipping and foster care. Founded in 2011 by Cathy Bissell, the BISSELL Pet Foundation is an extension of her long-standing love for animals and commitment to their welfare. The foundation is supported to BISSELL Homecare, Inc., a 138-year-old Grand Rapids-based floor care appliance brand in its fourth generation of family leadership