Welcome to the first-ever Barkworthy News report! This edition will cover noteworthy BPF media mentions since the beginning of 2021. In case you missed it, Cathy Bissell and the BISSELL Pet Foundation team started the new year with a boots-on-the-ground mission in Arkansas, which inspired another trip to Louisiana a week later. Both trips involved lifesaving transports, resulting in forever homes found for deserving pets! We've also received reports that adoption interest is still higher than usual in some parts of the country because of the pandemic. We're not complaining! To wrap up this winter edition, we will share some stories related to our recent announcement of spay/neuter grant recipients! Extra, extra, bark all about it during BISSELL Pet Foundation's winter edition of Barkworthy News…
Early January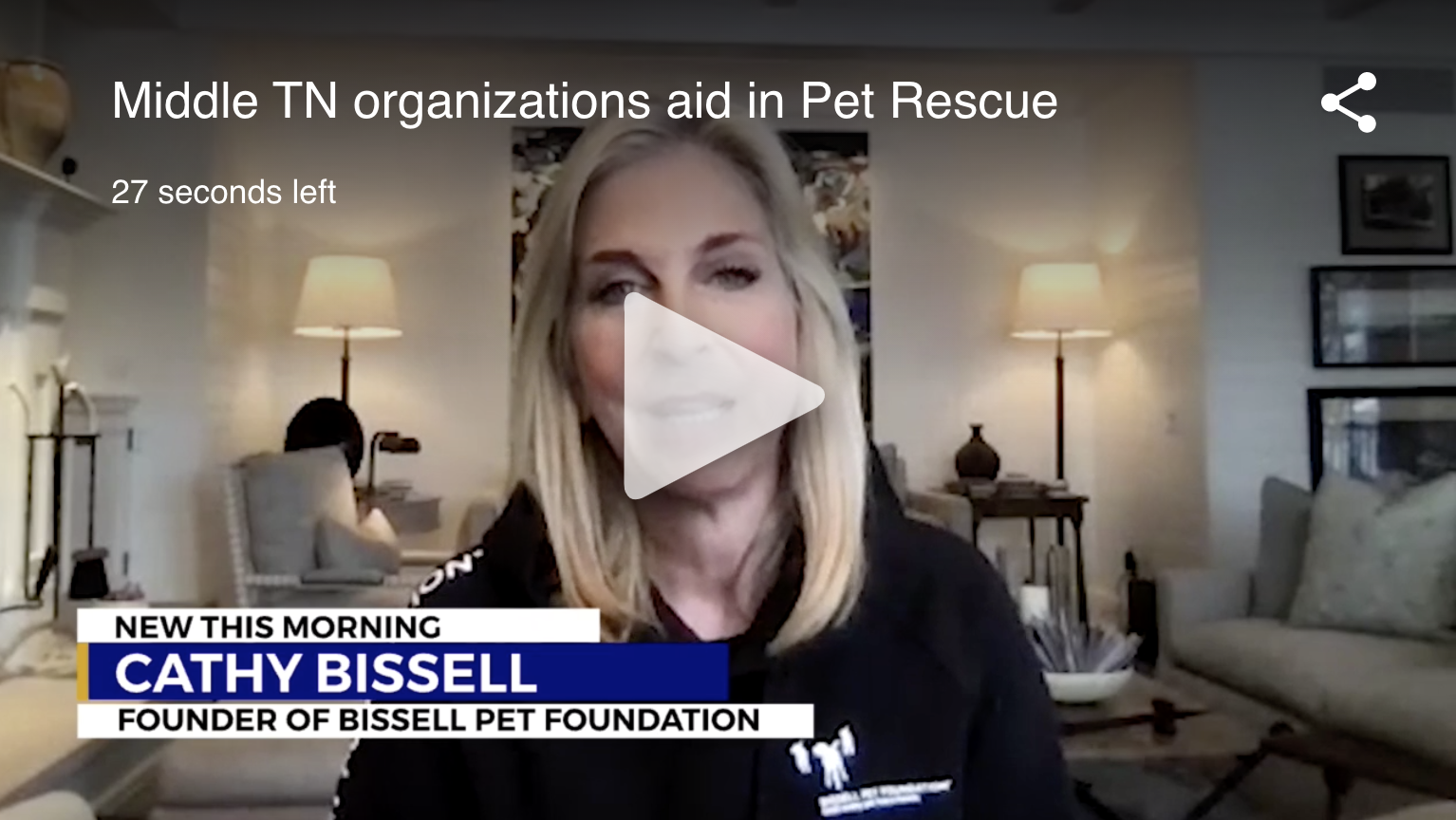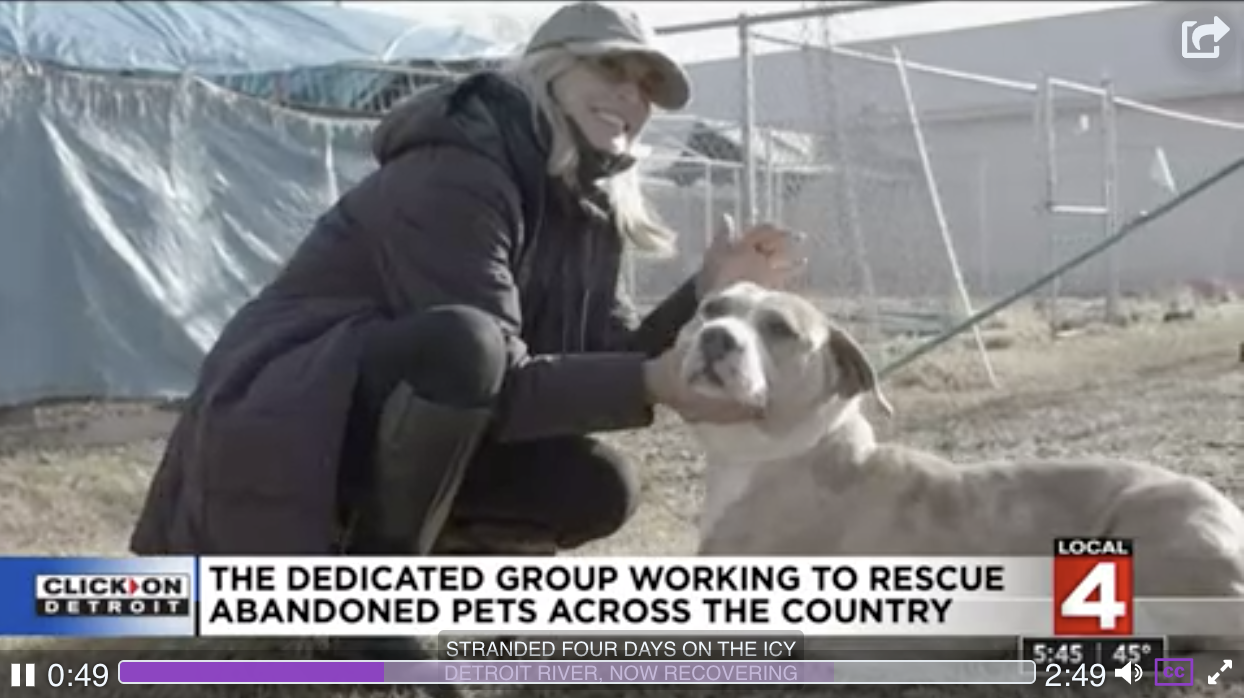 In Arkansas, BPF coordinated transport with 16 of its shelter partners to make a difference for 240 dogs and 30 cats at Humane Society of the Delta. This shelter has very limited resources, a small staff and nobody coming to adopt, but a constant influx of stray and surrendered animals. To get them back on their feet, we helped move pets into alternate shelters with higher adoption exposure and access to programs and supplies that will ultimately find homes for these babies! Find news clips from Support the Shelters – Rescue Road in Helena-West Helena, Arkansas here:
| | | | | |
| --- | --- | --- | --- | --- |
| Date | Headline | URL | Source | Subregion |
| 15-Jan-2021 | 7&4 News at 6PM | Click for Story | | Michigan |
| 15-Jan-2021 | 224 pets rescued from overwhelmed Arkansas shelter, 29 end up at Cascades Humane Society | Click for Story | | Michigan |
| 18-Jan-2021 | Kentucky animal shelters help rescue 270 pets from overcrowded shelter | Click for Story | | Kentucky |
| 19-Jan-2021 | Two West MI Animals Shelters Involved in Arkansas Rescue Mission | Click for Story | | Michigan |
| 19-Jan-2021 | NewsChannel 5 4:30AM News | Click for Story | | Tennessee |
| 21-Jan-2021 | Nearly 300 animals rescued from Helena-West Helena Shelter | Click for Story | | Arkansas |
| 21-Jan-2021 | WREG News Channel 3 Daybreak 630 a.m. | Click for Story | | Tennessee |
| 21-Jan-2021 | Bissell Pet Foundation | Click for Story | | Michigan |
| 25-Jan-2021 | Fox 17 Morning News | Click for Story | | Michigan |
| 26-Jan-2021 | ABC 36 News @ 6 | Click for Story | | Kentucky |
| 31-Jan-2021 | Lexington Humane Society Takes In 12 Dogs From Rural Arkansas Shelter | Click for Story | | Kentucky |
Mid-January
On Cathy's January trip to LA, a transport effort was organized to move 45 dogs and 14 cats from St. Landry Parish Animal Control of Louisiana to the Humane Society of Tulsa in Oklahoma. After visiting St. Landry, Cathy stopped at another nearby Louisiana partner, Pointe Coupee Parish Animal Services. Their Director was notified of a hoarding situation in a nearby parish with 70 dogs and 20 cats. The conditions were deplorable, so to help with their efforts BPF awarded an emergency grant to try and save lives quickly. Find news clips from the emergency grant awarded towards the hoarding case here:
Date

Headline

URL

Source

Subregion

24-Jan-2021
More than 50 pets rescued from a destroyed home
Click for Story
Louisiana
25-Jan-2021
'Sadly a forgotten life': More than 50 pets rescued from neglected Pointe Coupee home
Click for Story
Louisiana
27-Jan-2021
Helping needy pups  Parish shelter opens arms to 70-plus animals
Click for Story
Late January
An unpredictable 2020 resulted in some impactful changes in the animal welfare world. One impact was, and still is, the increased time at home, causing pet adoptions and foster rates to soar! In 2021, news stories are still highlighting shelters that are benefitting from this uptick. Click here for the full story on our West Virginia partner taking advantage of an empty facility!
"The retention rate became especially evident in June, when the Bissell Pet Foundation was planning to hold one of its regular adoption events in Charleston. The only problem was that there weren't enough animals available to warrant a special affair."
Early February
We're proud to have recently announced the 68 recipients from our fall 2020 grant cycle totaling $413,510 in spay/neuter funding. Another pandemic-related impact was the growing need for spay/neuter after many veterinarians could not perform these critical procedures during the early stages of COVID shut down as they were not deemed "essential." BPF has always valued the importance of spay/neuter, which is why it is one of our core pillars of funding. Read more about the grant award here!
We have so much in store for 2021, but it wouldn't be possible without our generous supporters. We thank you for your faith in BISSELL Pet Foundation's mission to reduce the number of animals in shelters and rescues through pet adoption, spay/neuter programs and microchipping. Until every pet has a home!