BISSELL Pet Foundation's team is small but mighty. We rely on BISSELL, where every purchase saves pets, our loving donors, as well as our passionate Junior Board members who support our calendar events and campaigns while advocating for adoption every day. Each Junior Board member sets fundraising goals and fosters relationships within the community to bring our mission to the forefront. We're pleased to announce this year's lineup of animal advocates who strive to make a difference for homeless pets.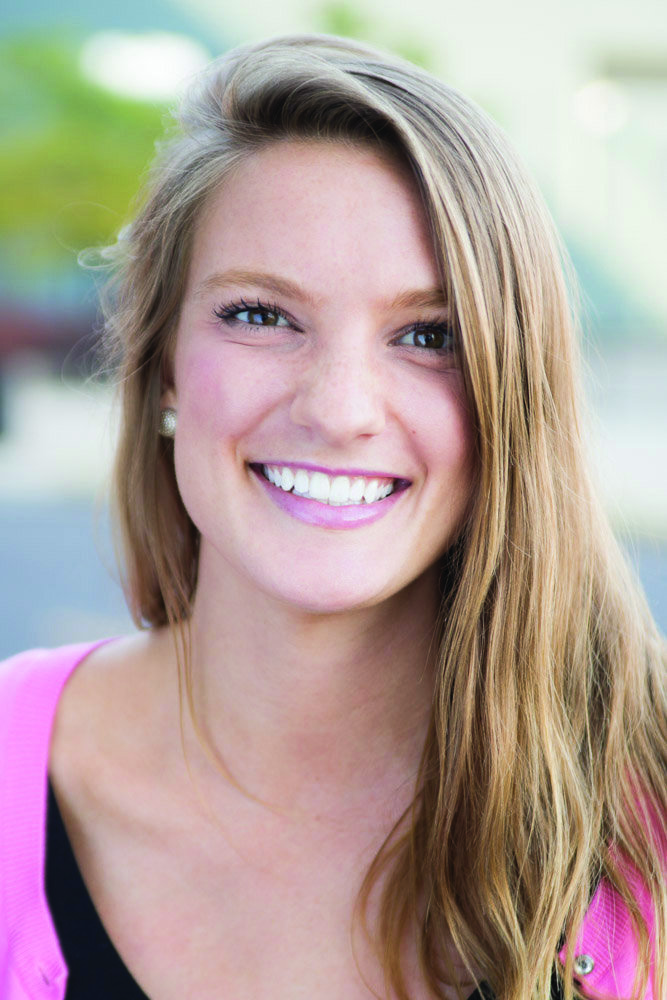 Sarah Anderson
Sarah is a writer, content strategist, search engine whiz and cat domesticator. Sarah became a mom when she brought home a kitten that was supposed to be for her parents. When she discovered that kitten was feral, she dove into proper domestication strategies and dove into work. Through a lot of love and patience, she emerged with a sweet domesticated cat that she named Maleficent and let her parents get their own cat. You can find Sarah redoing old furniture, hanging with Maleficent and Michael, her fiance, catching a class at Beer City Barre, or out trying a new restaurant in GR. 
Nicole Baker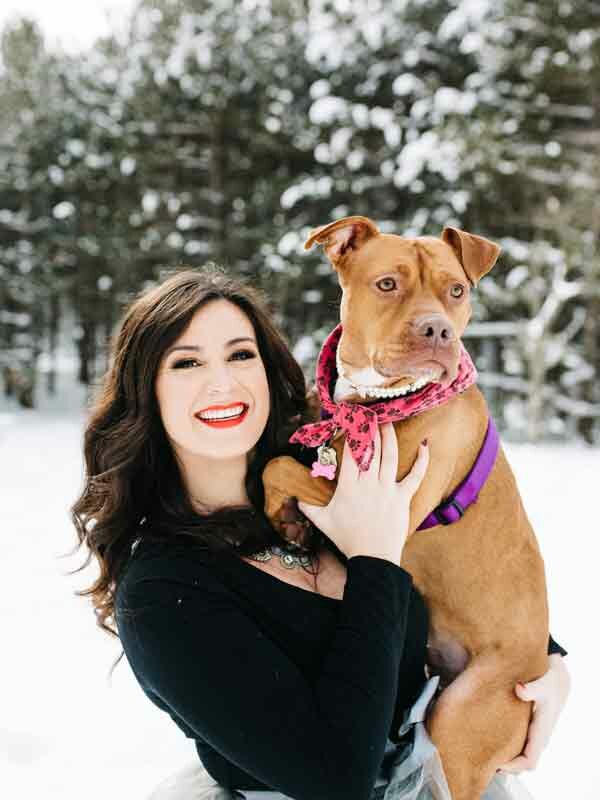 Nicole Baker is an unapologetic animal lover with a passion for the tagline #AdoptDontShop. She and her husband, Jordan, are the affectionate parents of two rescued pit bulls, Dolce and Lola. Nicole works as the Sales and Customer Training Manager at HexArmor and utilizes her skills to help others understand the importance of spay and neuter programs, microchipping, foster care, and adoption.
Brittney Behrens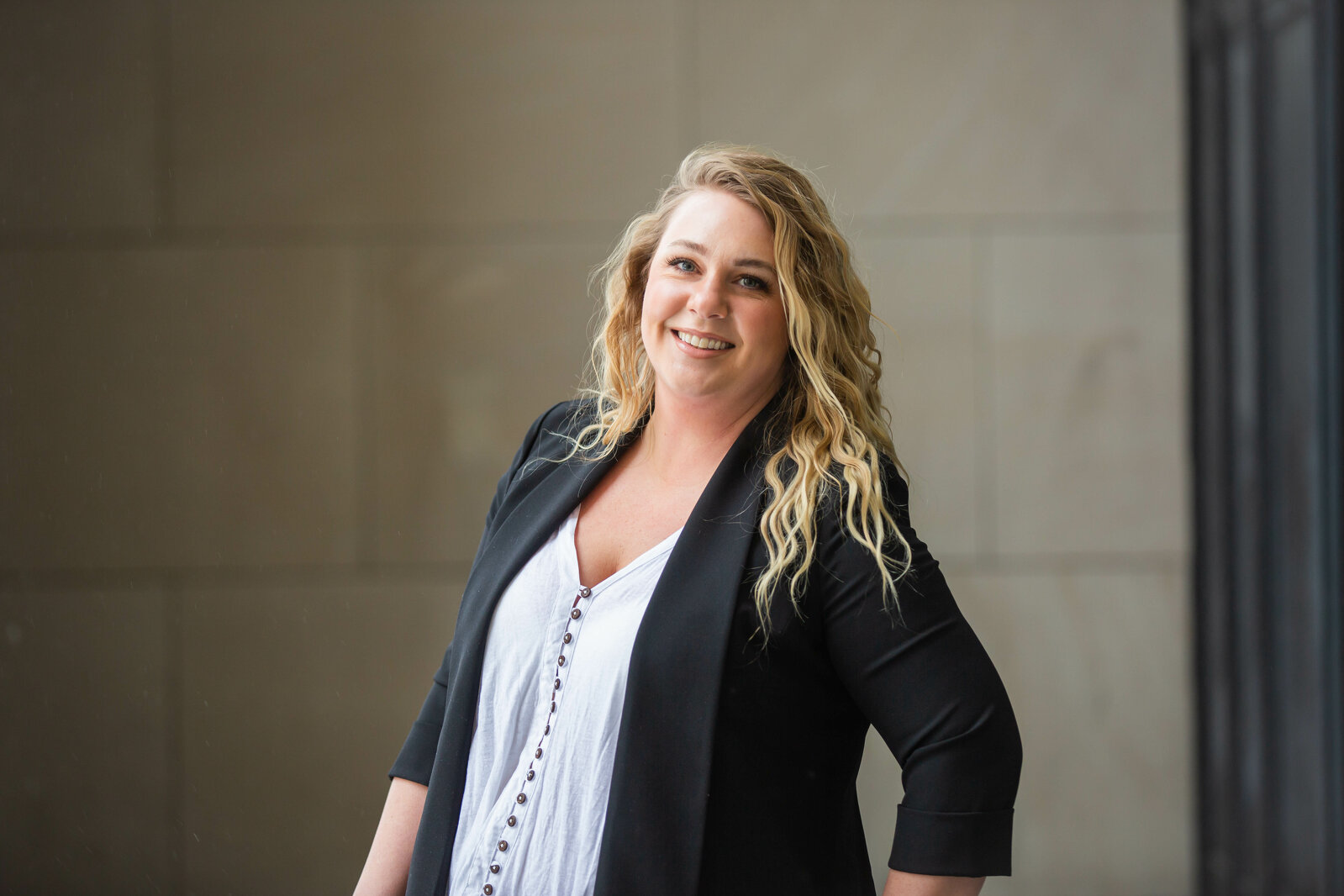 Brittney is a Group Sales Executive at the Grand Rapids Drive (Detroit Pistons Affiliate). She focuses on group sales, but wears many hats including selling season tickets, sponsorships and she's even been the mascot! Brittney recently got married to her husband, Andrew, last May. They have 3 fur babies including twin Australian Shepherds, Roby & Toby, and their recent addition is a mini Australian Shepherd, named Bandit. In her free time, she loves camping, being outdoors, watching sports and doing DIY projects.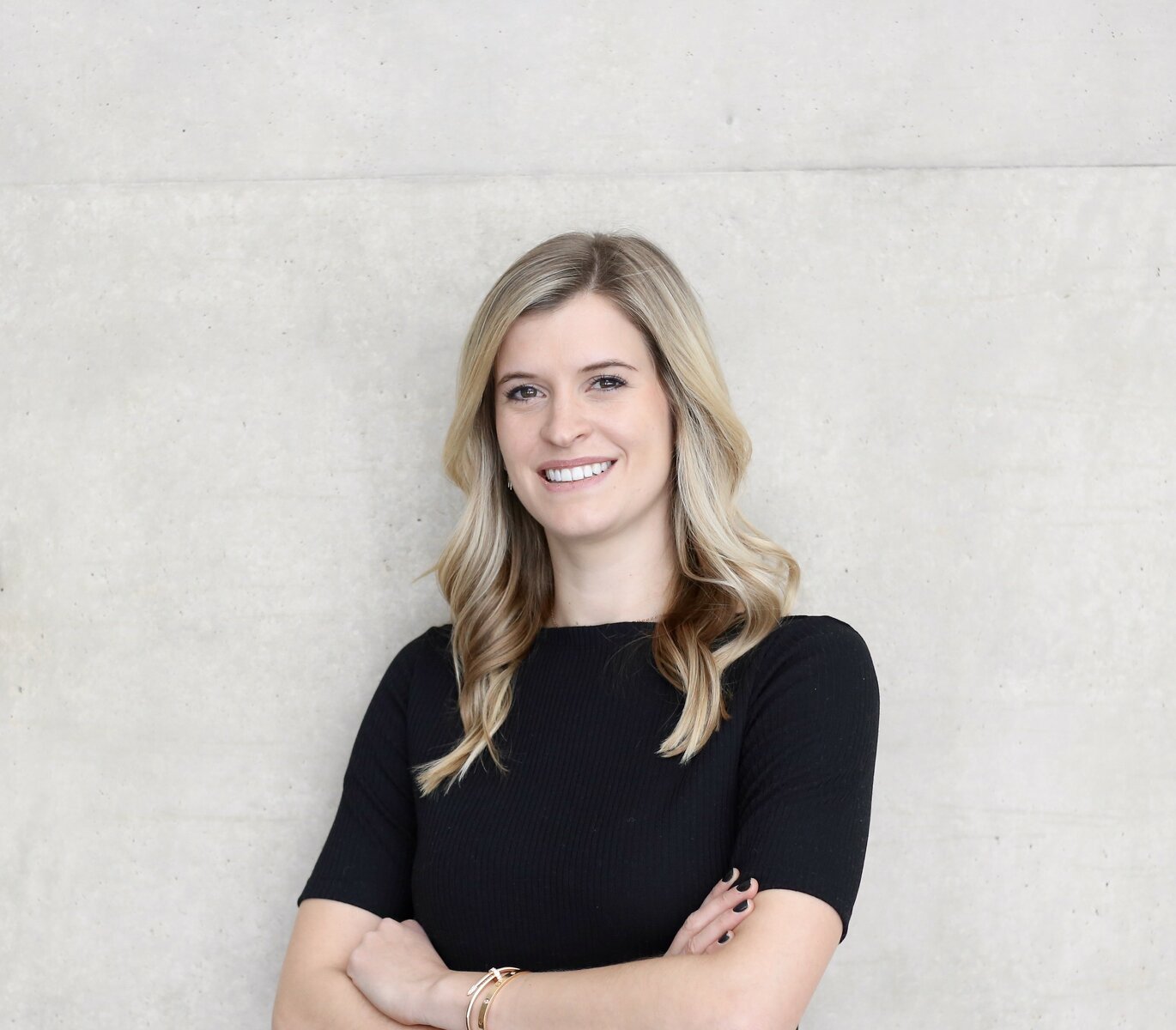 Adrienne Bissell
Adrienne Becht Bissell is from Germany, and holds a bachelor's and master's degrees in architecture from the Technical University of Darmstadt. Adrienne moved to the US in 2016 and has worked in architecture in Chicago and Grand Rapids. Animal welfare plays an important role in Adrienne's life. Her dad is a veterinarian in Germany and her family has always had dogs, cats, chickens and geese. Adrienne recently adopted a Labrador and is enjoying being a pet parent.
Haley Braun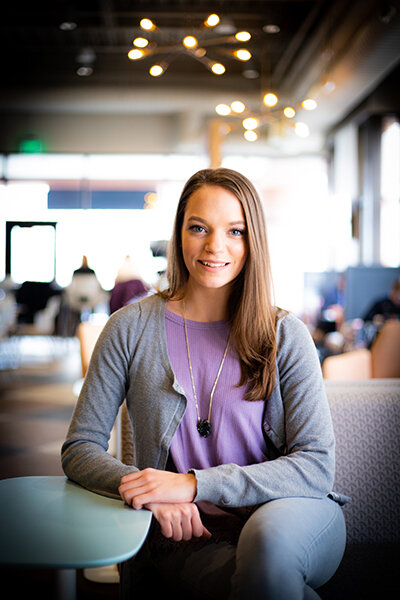 Haley Braun is a Program Coordinator at a local membership organization, Family Business Alliance. As a recent graduate of Grand Valleys State University's Public and Nonprofit Administration program, Haley has a passion for nonprofit work and serving her community. This combined with her love of animals is what drew her to BISSELL Pet Foundation. She has one adopted cat, Lucy, whose main passions are laser pointers and eating plants.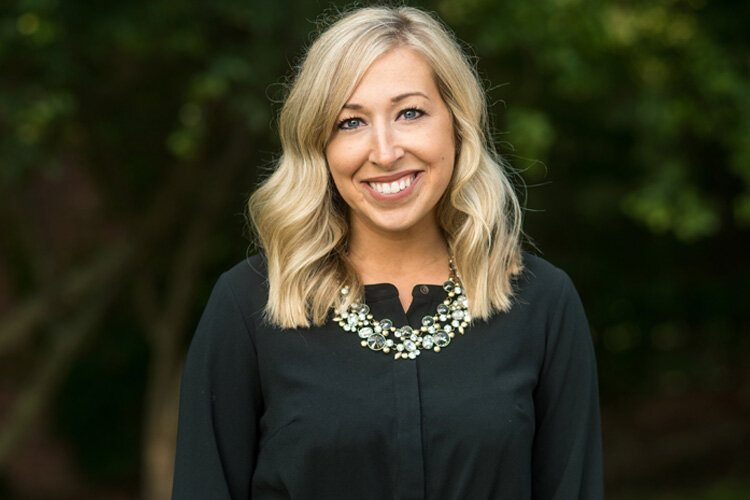 Rachel Buckner
Rachel Buckner joined the Junior Board in 2019 with a passion for supporting the mission of BISSELL Pet Foundation and advocating for animal rescue organizations. She adopted her rescue dog, Brady, a lab mix, in 2012 from Safe Haven Humane Society after he and his eight siblings were brought to Michigan from the south. Rachel is currently an Assistant Director of Admissions at Aquinas College.
Rachel Dalian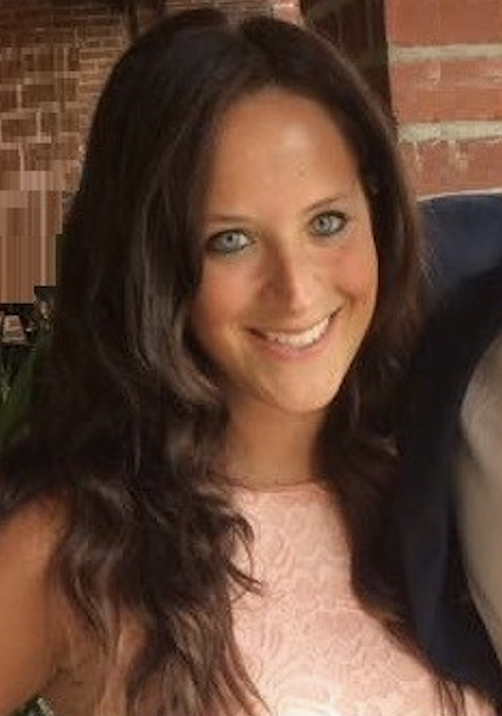 Rachael Dalian is a Detroit native who now calls Grand Rapids home. Rachael holds an MBA from Marquette University and a BS in Applied Engineering Sciences from Michigan State (Go Green!) By day, Rachael is a Project Manager at Meijer, and by night she is an animal lover, travel enthusiast, and blogger. Rachael is passionate about volunteering and is both honored and excited to serve on the Junior Board for her first year!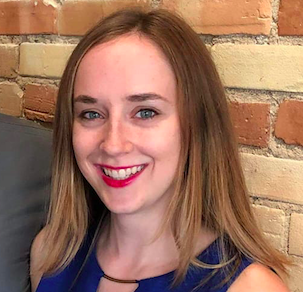 Haley Dalian
As a long-time volunteer with the Humane Society of West Michigan, Haley is excited to bring together people and animals in need in this new capacity. Haley is a Marketing Manager with professional expertise in project management, digital advertising, storytelling, and strategic consulting. She is also an avid scuba diver and downhill snow skier. Haley enjoys serving as President of Grand Rapids Toastmasters, performing with her improv troupe, and playing on local softball and volleyball teams. 
She is a proud alumna of Michigan State University.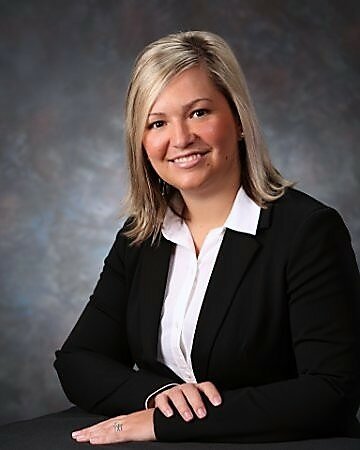 Roxy Dieterle
Roxy Dieterle is a Health and Benefits Consultant. She joined BISSELL Pet Foundation in 2019. After attending several BISSELL Pet Foundation events, Roxy was moved to join the cause in helping every pet to find a loving home. Roxy and her husband Jay, are parents to Sarge, who is training to be a therapy dog. Sarge is a large and fluffy St. Berdoodle.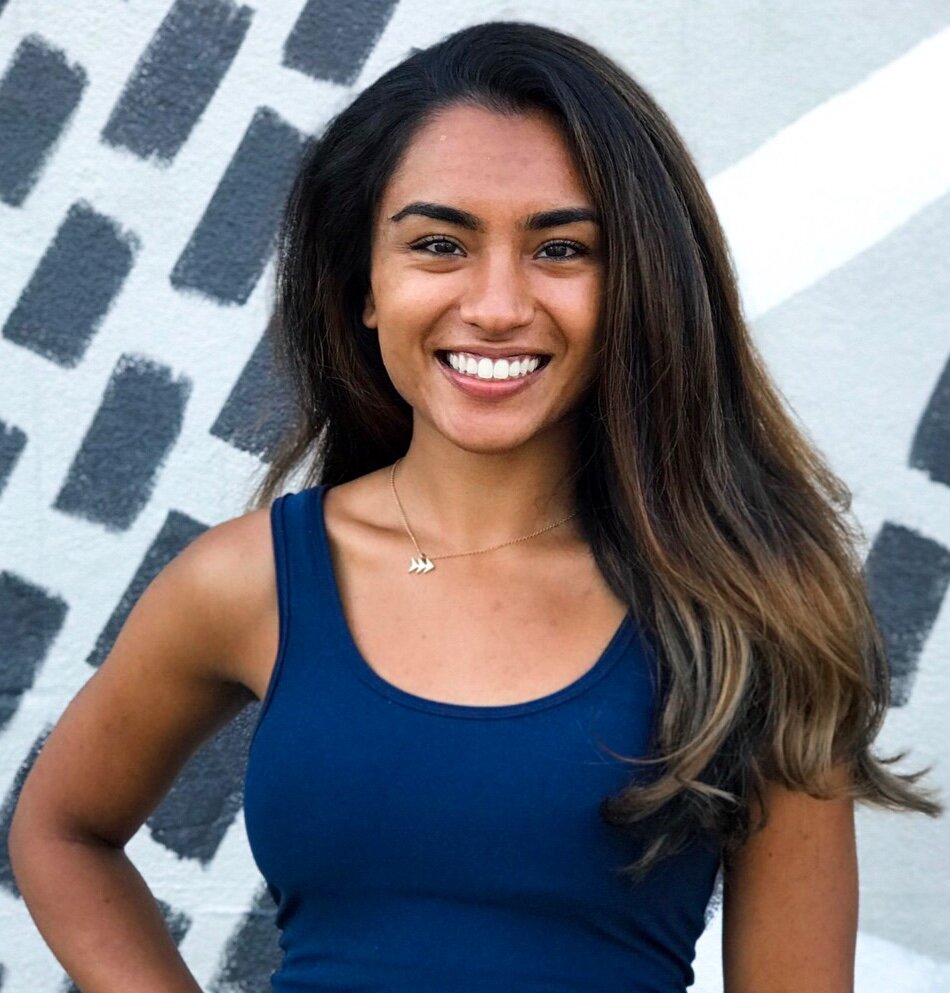 Kelsey Emmanuel
Kelsey is the founder of the Functional Fitness Method. She is a certified fitness trainer and a health writer for Women's Lifestyle Magazine. She helps women professionals build a lean body and confidence in their skin without having to sacrifice their favorite foods and busy schedules. In her free time, she loves spending time in the water and playing Chuck-it with her black lab/hound mix rescue, Carter. She also loves traveling, playing volleyball, and scuba diving.
Kristina Goulet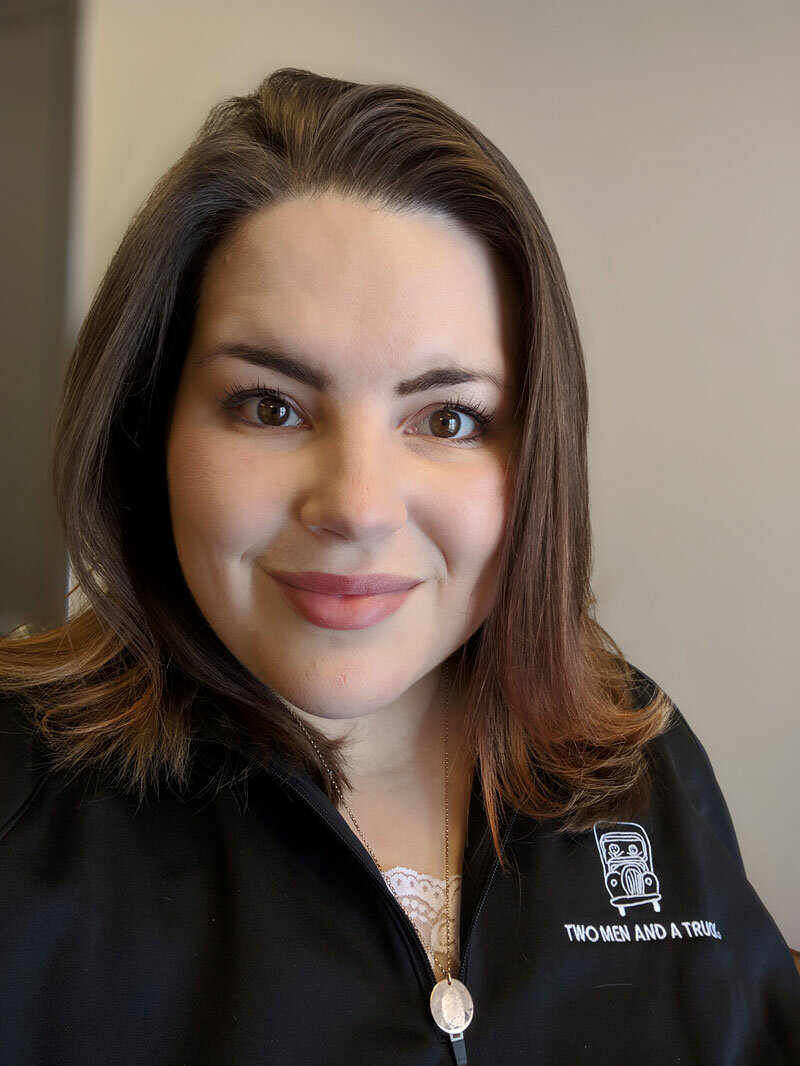 Kristina Goulet is an enthusiastic animal lover with a passion for helping those less fortunate. When not at work as the bookkeeper for Two Men and a Truck, she can usually be found with her husband Chris and their two rescue dogs, Duke and Lucky.  Kristina is an unapologetic supporter (and frequent espouser) of the #AdoptDontShop tagline and is excited to work with the BISSELL Pet Foundation to help bring awareness to the importance of spay and neuter programs, microchipping, foster care, and adoption.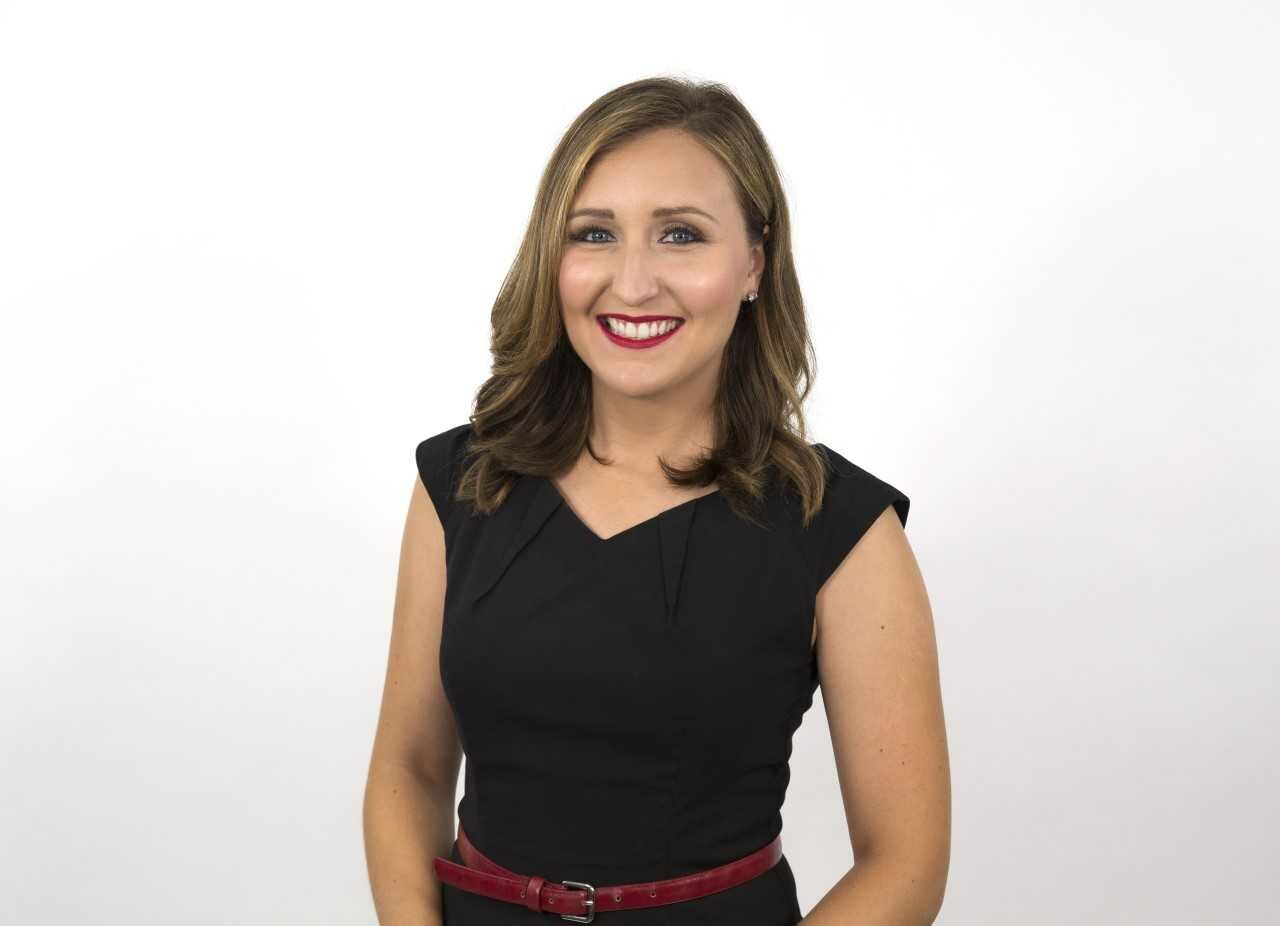 Laura Hartman
Laura is so excited to start working with the BISSELL Pet Foundation Junior Board. Back in 2014, Laura joined 13 ON YOUR SIDE as a meteorologist and multi-media journalist. Their mission hit home with Laura, who came from a childhood filled with pets. Laura has since volunteered with the West Michigan Humane Society, sat on the planning committee of the 2015 BISSELL Howl-O-Ween Hoof and Woof, and rescued her own furry friend. In her free time, Laura enjoys taking her golden retriever, Piper, for a swim at the lake.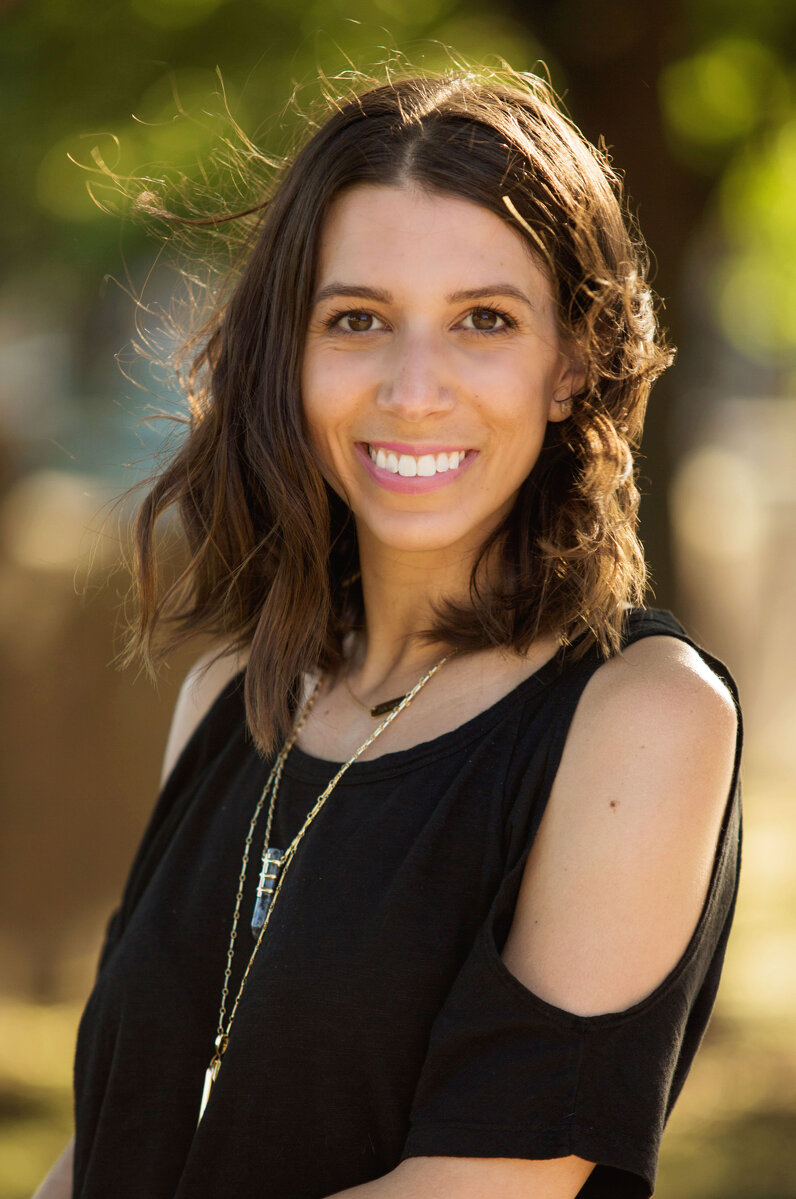 Nicole Hensch
Nicole Hensch was drawn to BISSELL Pet Foundation after adopting 2 dogs in Michigan and learning about the rescue groups that helped. She graduated from DePaul University in 2009 with a degree in Public Relations and Psychology. She has a passion for helping others in both her role as a Stylist and Yoga Teacher. When she is not working, she is traveling. Favorite location to visit: Medellin, Colombia.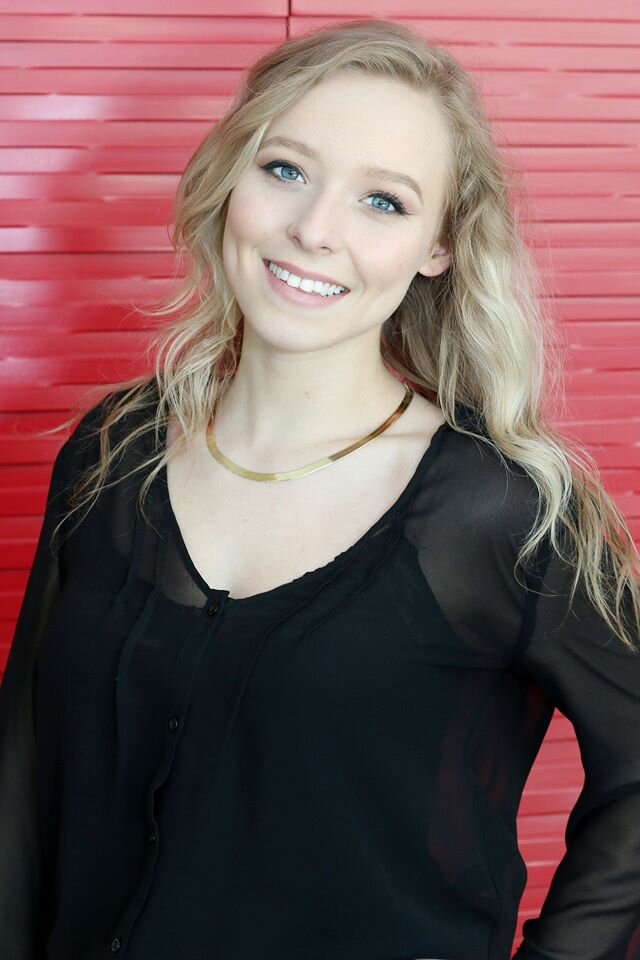 Lina Lintemuth
Lina Lintemuth is the Digital Marketing Coordinator for The Right Place, Inc., West Michigan's leading non-profit economic development organization. Prior to receiving her degree in public relations from Ferris State University, Lina had been pursuing a pre-veterinary medicine track at Michigan State University. During those two years, she worked as a veterinarian assistant and gained considerable knowledge of animal health and wellbeing, which further cultivated her passion for animal welfare. Lina has always been a big proponent for pet adoption and has two rescue pups of her own: Atlas, a 5-year-old lab/husky mix and Maverick, an 11-month-old black lab/German shepherd mix.
Ashley Mamula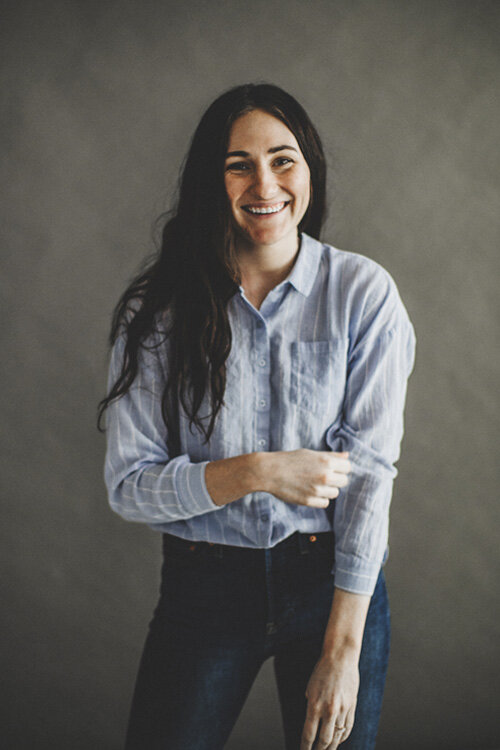 Ashley Mamula is a driven young professional working as the Marketing Coordinator for the Hush Puppies shoe brand. She joined the BISSELL Pet Foundation in 2019 to promote responsible pet ownership and share with others how big of a positive impact a pet can make in your life, like her dog made in hers. Ashley is a proud parent to Odin a two-year-old Shar Pei who wins the award for "Most Wrinkles."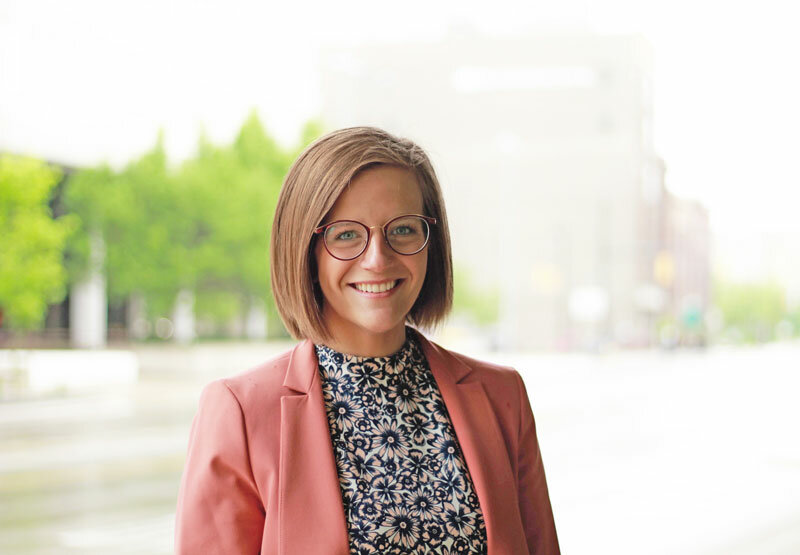 Erin Mitrzyk
Erin Mitrzyk has a passion for all things creative. She is a multi-disciplinary design professional who works as a corporate designer for Wolverine Worldwide. Additionally, Erin enjoys her freelance business working with brides to create custom invitations and assets for their big day. Erin is the proud parent to Zeus, a rescue tabby from Crash's Landing, who stole her heart at the shelter after quite literally jumping into her arms. Erin joined BISSELL Pet Foundation in 2020 to become more involved in the animal community and to further her passion behind "Adopt, Don't Shop".
Kamady Rudd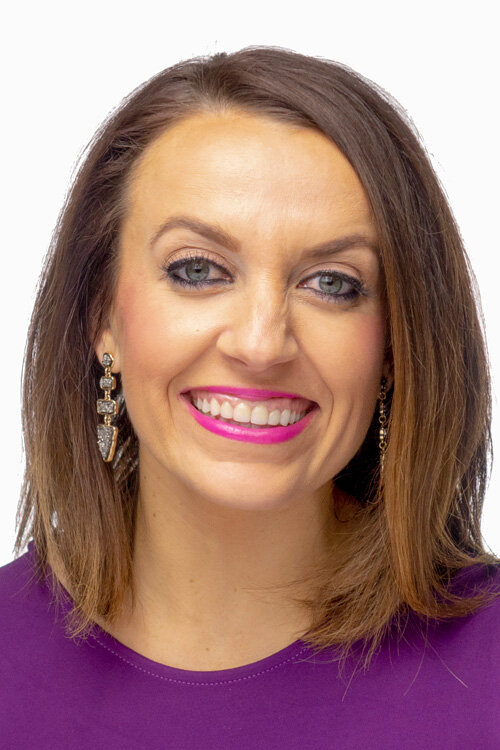 Kamady Rudd has worked in local news for eight years. She is currently the morning anchor at 13 On Your Side. She takes every opportunity to do stories on animals and the importance of adoption. She joined BISSELL Pet Foundation in 2019 eager to make a change locally and nationally for animals in need of a home. Kamady and her husband have two dogs, Henry and Marty, along with two pigs, Lil' Manu and Lemon, as well as a rabbit named Pizza.
Alexis Siegel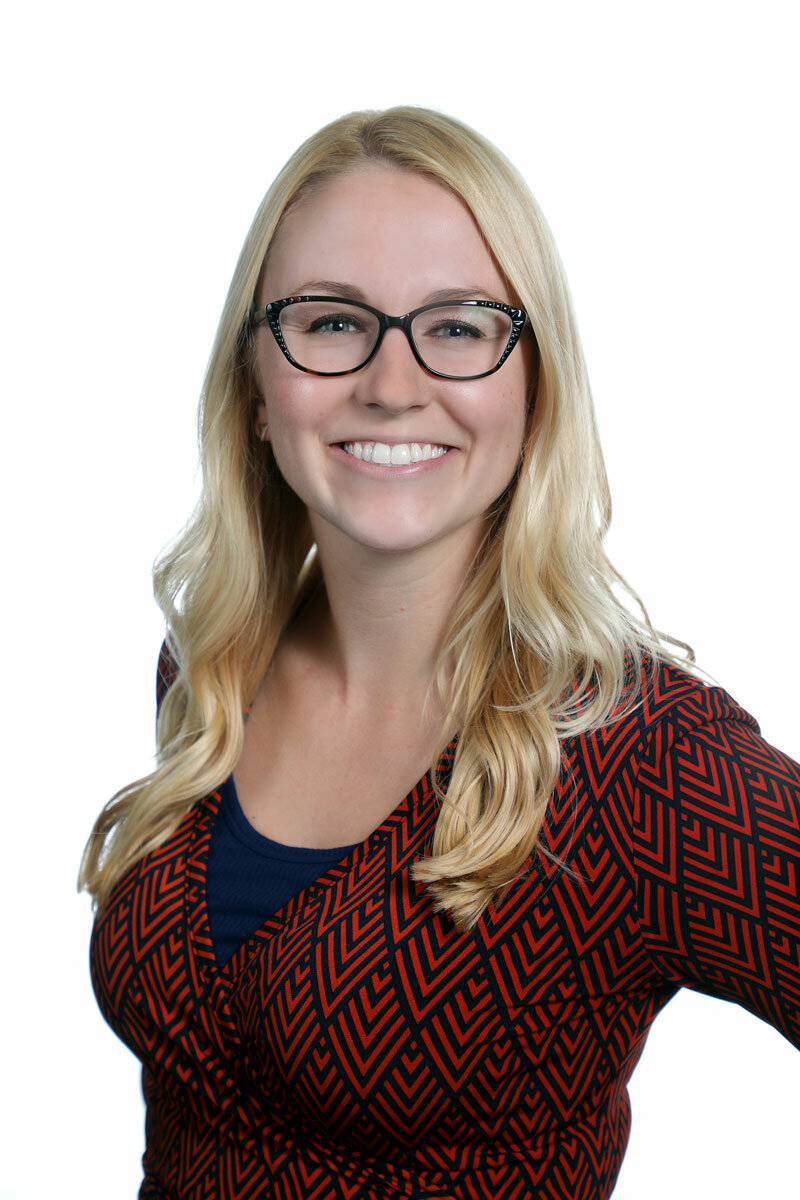 Alexis Siegel is a local marketing professional with a love for dogs and a passion to improve animal welfare. She gives her time and talent by volunteering, advocating, and fundraising for the BISSELL Pet Foundation and the local Humane Society. In her spare time, she enjoys taking on home improvement projects and spoiling her 100 lb Rottie, Wilma Jean. She is looking forward to another pawsome year on the J-Board helping to improve the lives of pets across the country. 
Brittany Stowe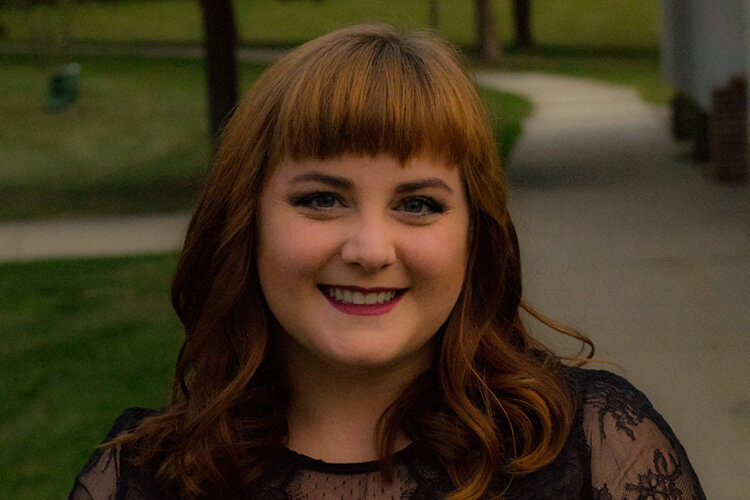 Brittany Stowe is an IT professional who has always been focused on the customer – from end-user support to helping design custom software. Brittany's passion for animals started early in life with her family's pets. She joined the BISSELL Pet Foundation with the hope of helping other families share in the joy of pet ownership.  Brittany and her husband, Jeff, are pet parents to a rescued smooth collie-mix named Robot.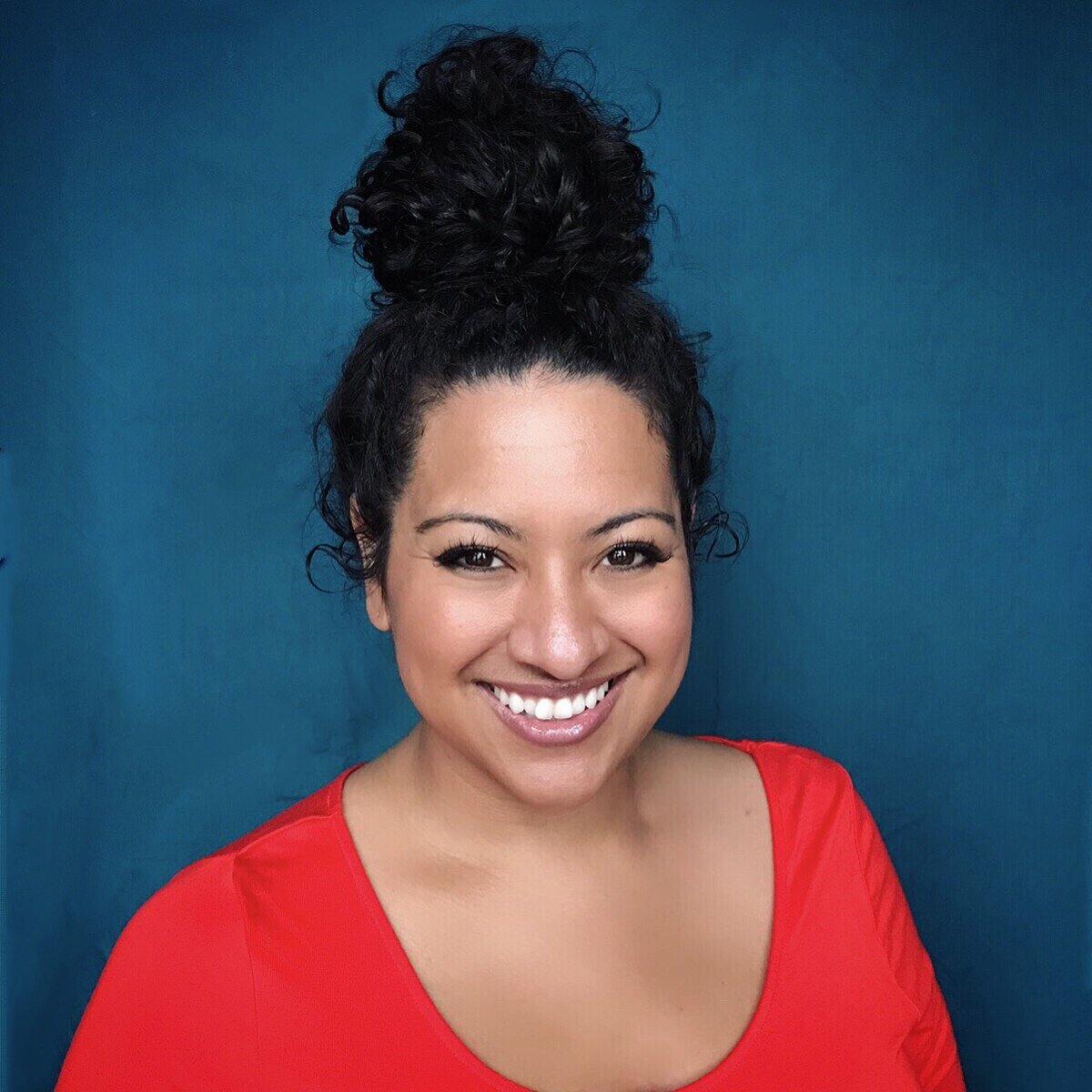 Megan Stubbs
Dr. Megan Stubbs is a sexologist (the job you never saw on career day) and relationships expert. She is a contributing writer to Women's Lifestyle Magazine, Playboy, and co-founder of Primal Retreats. When she's not lecturing at universities and private events around the globe, you can find her living her best life in Grand Rapids with her rescued pit bull Kronos.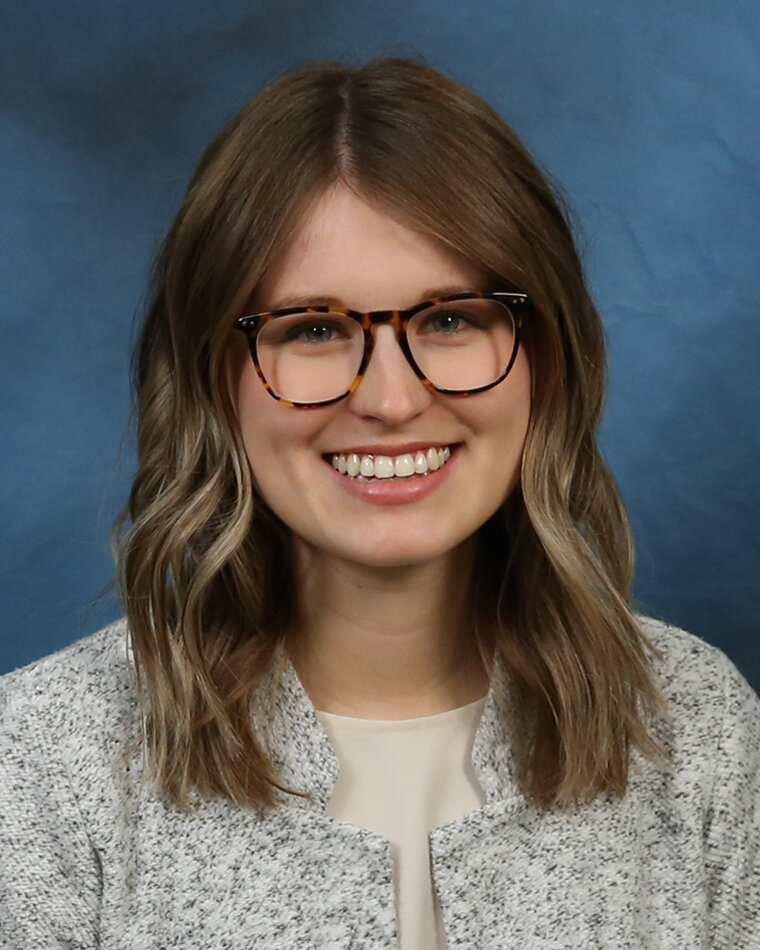 Tarah Sweedyk
Tarah recently joined the Metro Health – University of Michigan Health Foundation team with a passion for community, campaigns and storytelling. With a background in the nonprofit industry driving fundraising appeal strategies, Tarah hopes to bring her unique talents to the Bissell Pet Foundation Junior Board to raise both awareness and funds for the critical efforts they put forth. When not at work, you can find Tarah walking dogs at the local Humane Society or playing with her own two rescues pups, Maggie & Tillman.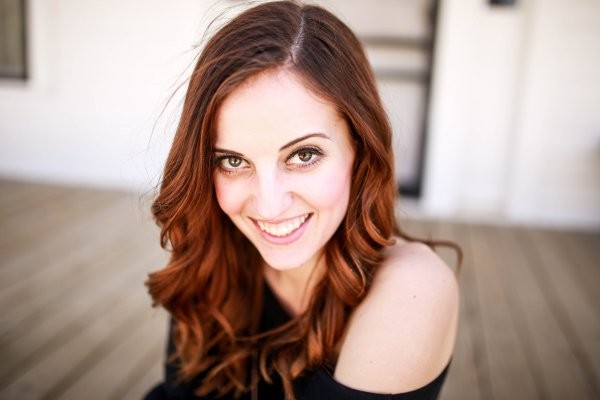 Kristina Van Horne
Kristina works as a Senior Accountant at RDV Corporation. In her free time she enjoys spending time with her horse, Bodie, and her two adorable rescue dogs, Percy and Perrin. She also loves to try different restaurants in the Grand Rapids area with her fiance, David. She is passionate about education, especially when it comes to animals. She is looking forward to working with the rest of the Board to educate local communities on the importance of adoption and spay/neuter.