"We are not only grateful for our shelter and rescue partners, but we also know they're grateful for our help." – Cathy Bissell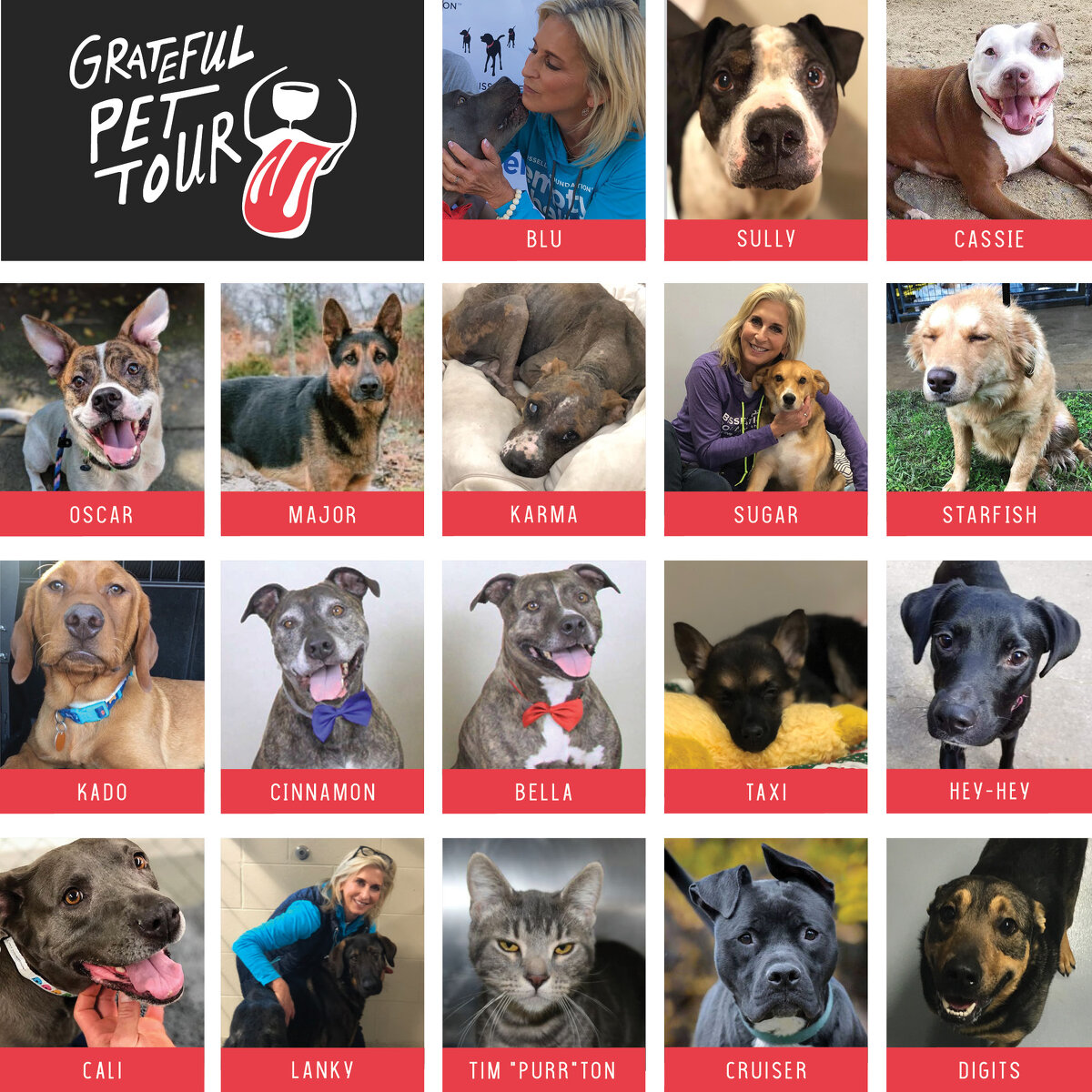 Learn more about the Grateful Pet Tour and how BISSELL Pet Foundation is supporting its journey through a Q&A with Cathy Bissell.
Q: Why did you decide to launch the Grateful Pet Tour?
A: The Grateful Pet Tour evolved after touring different organizations for BISSELL Pet Foundation's Empty the Shelters events. The more shelters I visited and the more shelter directors I met with, the more I was able to realize the differences between shelters in the north, south, east and west. As a foundation, it helps to understand the shelter's needs, so we can better serve our partners. These visits always inspire me to identify at least one pet at each shelter who needs extra help getting into a home. Now, with the Grateful Pet Tour, I can make it happen and do whatever it takes to save a life.
Q: When did you decide to launch the Grateful Pet Tour?
A: It all started at Maricopa County Animal Care and Control in Phoenix, Arizona. We spent a few days there for an Empty the Shelters event in the summer of 2018. We met some wonderful pets who would be up for adoption, one of which was a sharpei/pit mix named Sully. Sully was one of MCACC'S long-term residents even though he was just a year old. He had a lot of energy and was ready to be loved, but BPF was alerted to the fact that Sully had skin issues. After getting overlooked by adopters on Empty the Shelters day, BPF paid for Sully's veterinarian visit. He was treated for his skin condition which previously made adopters reluctant to take a chance on him. After receiving treatment, he was adopted into a loving home 4 days later. 
Q: What does a shelter visit consist of?
A: My team and I start by touring each facility with the shelter's executive director to discuss their individual needs. Some shelters need medical supplies, or rehabilitation programs, while others face shortages of food or kennel space. Aside from the needs that ultimately help a pet find a forever home, we also wanted to acknowledge a pet at each shelter who could benefit from a little extra help. This 'Grateful Pet' will receive up to $2,500 for whatever they need to get adopted. These pets often have big challenges to overcome – they have a medical condition, they need to be transported or maybe they're just a long-term resident and they need a little extra exposure.
Q: How do you pick the stops on your tour and how do you travel from place to place?
A: I travel a lot for my work with BISSELL, so I am always trying to connect with shelters in the areas I'll be. Sometimes I travel with my team, other times I travel solo in the Grateful Pet Tour van. The van allows BPF to travel with boxes of donated pet supplies to give out at each stop!
Q: Can you share a story about a recent Grateful Pet on your tour?
A: One story that comes to mind was when we visited Berkeley Humane Society in California. When I met Blu, a sweet and gentle pit mix, he stole my heart. Everyone loved him, but prospective adopters were scared off by his knee issues which required expensive surgery. BPF offered to pay for Blu's double ACL surgery and after recovering in a foster home, the foster family decided to officially adopt Blu! 
Q: How can people follow your journey and get updates on the Grateful Pets?
A: First, be sure you're following me as well as BISSELL Pet Foundation on Facebook and Instagram. Additionally, you can follow the trending hashtag #gratefulpettour on Instagram to see pictures and read stories about some of our Grateful Pets.
To support a Grateful Pet in need, please consider a donation to BPF, so we can continue making an impact. Stay tuned for more!