BISSELL Pet Foundation wants YOU to be the first to know our really great news. We are excited to announce our next record-breaking EMPTY THE SHELTERS event! On Saturday, October 22, BPF will pay for all adoption fees at 51 locations across Michigan! This will be an amazing day for rescued pets across the state and a huge opportunity to build awareness for the importance of adoption.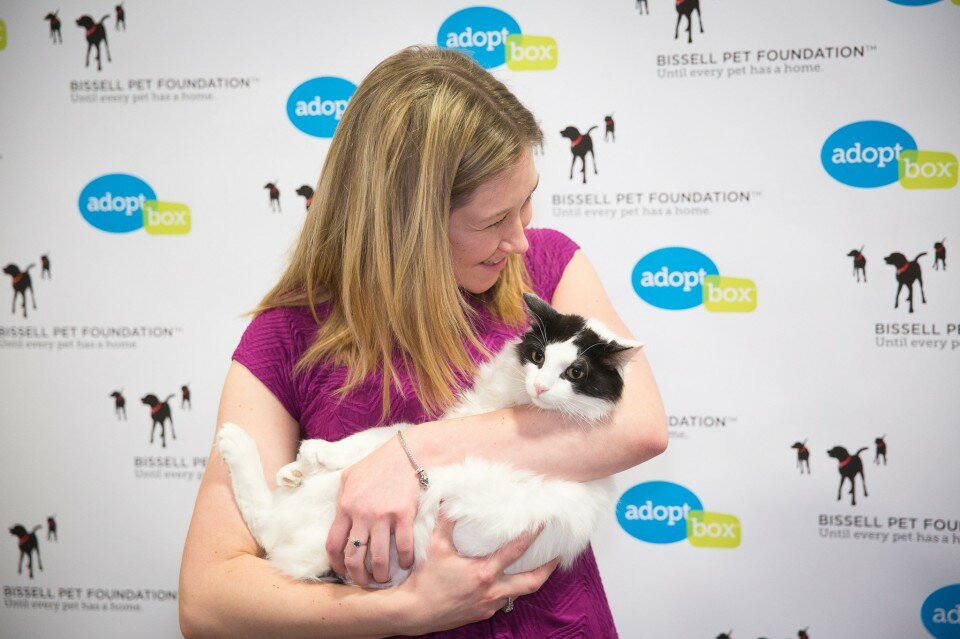 BPF's EMPTY THE SHELTERS (ETS) event in May 2016 helped 605 pets from 24 shelters in Michigan find their forever homes.  It was an incredible day for all involved, but we knew we could do something even bigger. We expect 1200 pets will go to forever homes and finally get the second chance they deserve on October 22nd.
At BISSELL Pet Foundation, our ultimate goal is to help every pet find a loving home, so adoption is central to our mission. The screening protocol is the same as any other day to ensure the pets will be cared for properly.  And to further make sure the pets and pet owners get off to a great start, BPF will be thanking adopting families with the gift of its newly-released AdoptBox™. Each AdoptBox is stocked with toys and treats for dogs or cats, an ID tag, collar, leash, and BISSELL cleaning products. A wellness booklet outlines the best care and keeping of pets in regards to veterinarian visits, vaccines and preventative medicine.  Additionally, a "Gotcha Day" certificate will forever commemorate the special day you took home your new best friend. (AdoptBoxes vary and will be distributed while supplies last at each location, so get there early!)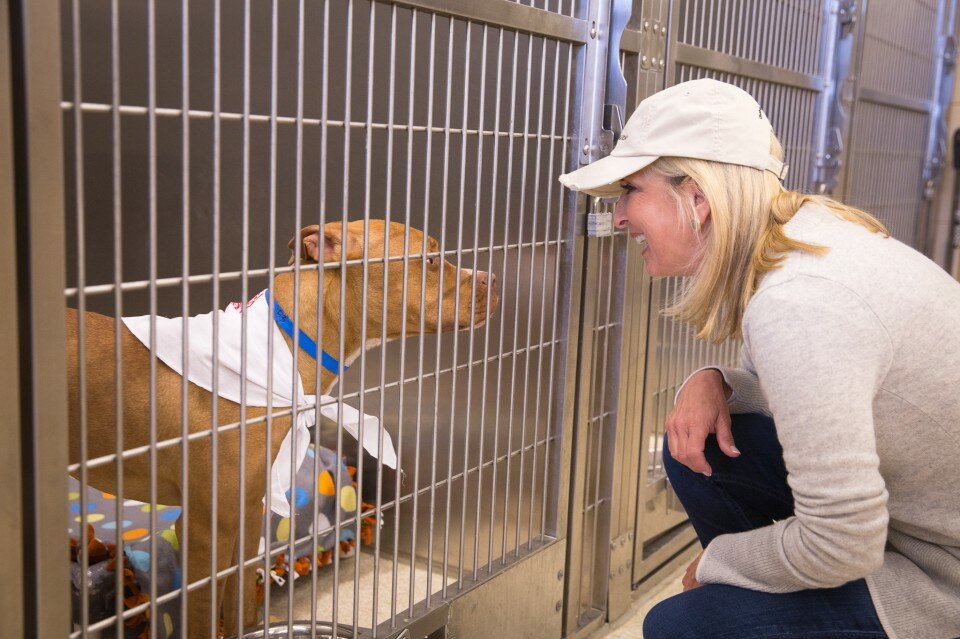 Adoption is life-changing—not just for the pets, but for the pet owner too. If you live in or near Michigan, check out the participating organizations on the link below and consider adding another furry friend to your family!  Adopting families will only be responsible for licensing fees, which vary from $7 to $12. BISSELL Pet Foundation will take care of all adoption fees, which average $150 for dogs and $60 for cats.  What could be better?!
Wherever you live, we hope you will encourage your friends and family to visit a local shelter or rescue and choose adoption first.  Let's empty the shelters!