Dental health is a very important part of your pet's overall wellness and if ignored, dental problems can lead to issues beyond just the mouth. Your pet's teeth and gums should be checked at least once a year by your veterinarian to make sure everything is okay. However, if at any time you have concerns that your pet may be in discomfort, don't wait as it could signal an issue.  
Most veterinarians recommend your pet has a teeth cleaning sometime after 3 years of age. During the procedure, plaque and tartar are removed and your vet will examine the health of the entire mouth. A thorough dental cleaning requires general anesthesia to make sure your pet is free of pain and the vet can thoroughly inspect the teeth and gums.  
Last week, BPF team member Kat Curtin took Iris in for a teeth cleaning and here's how it went.  
"The process was very simple. We were told that Iris could not eat or drink after midnight. We dropped her off at 7:30am and the vet tech sat with us and talked us through the whole process. Iris was a little nervous because she naturally has an anxious personality, but they did a great job of comforting her and making her feel less stressed.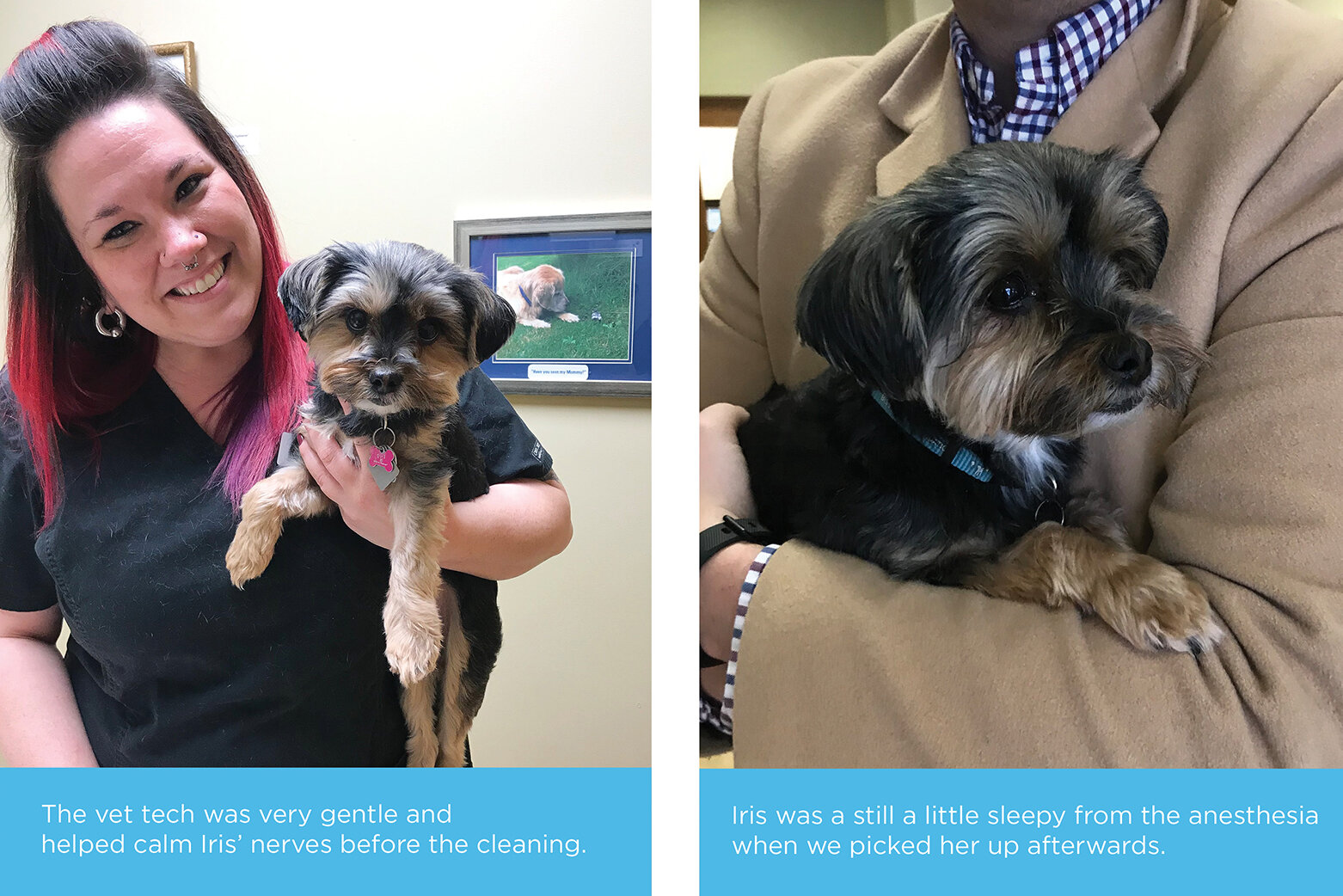 The vet called us around 1:00pm to let us know that Iris was out of her cleaning and all went well. No extractions were needed and they told us we were doing a great job by preventatively getting her teeth cleaned at such a young age. (Iris is 4 years old). She was definitely a little groggy when they brought her out to us, but she slept comfortably the whole way home. We rewarded her with some frozen custard for being so brave and she seemed happy and pain free! All in all it was a success!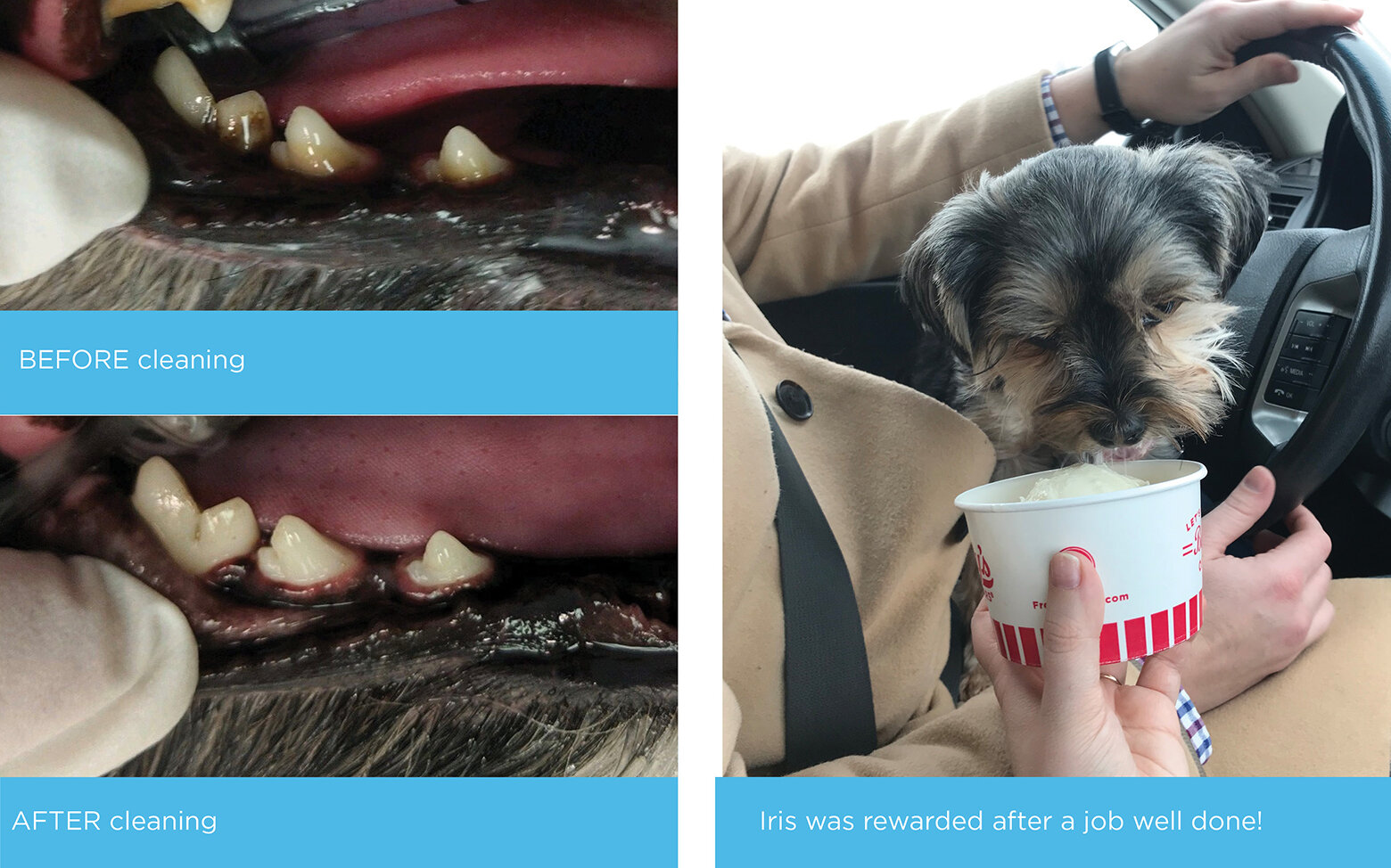 The cleaning made a big difference not only in the appearance of her teeth, but also the smell of her breath. We would recommend investing in cleanings like this and we definitely will be doing more on a day to day basis to maintain these pearly whites!"
Take this quiz from the American Veterinary Medical Association to see how much you know about your pet's dental health. (link to quiz is on the page: https://www.avma.org/Events/pethealth/Pages/February-is-National-Pet-Dental-Health-Month.aspx)