Abandoned pets don't always get the happy endings they deserve. But for Belky, the 15-year-old Australian Shepard mix, she found the love and care she desperately needed thanks to Good Samaritans, outstanding shelter teams, and a devoted adopter.
Belky's rescue story starts with her being left in grave condition on the side of a highway in Michigan in the middle of the night. Maggot-infested puncture wounds covered her body. Belky was also morbidly obese and unable to walk due to an untreated Thyroid condition.
Thankfully, a Good Samaritan who was aware of the situation contacted the local police, who got her to safety at Saginaw County Animal Care and Control (SCAC). The SCAC team went above and beyond to care for Belky by providing wound treatment, parasite treatment, and medication to treat her thyroid condition. While in the care of SCAC, she was posted to their Facebook page asking followers to Like and Share her story in the hopes of catching the attention of a potential adopter.
Fortunately for Belky, she caught the eye of the compassionate team at the Humane Society of Midland County (HSoMC). This small but mighty shelter dedicates itself to finding homes for the pets in their community and regularly pulls from shelters throughout the state and country when space is available. Before Empty the Shelters, HSoMC visited Saginaw to assist with dogs in need.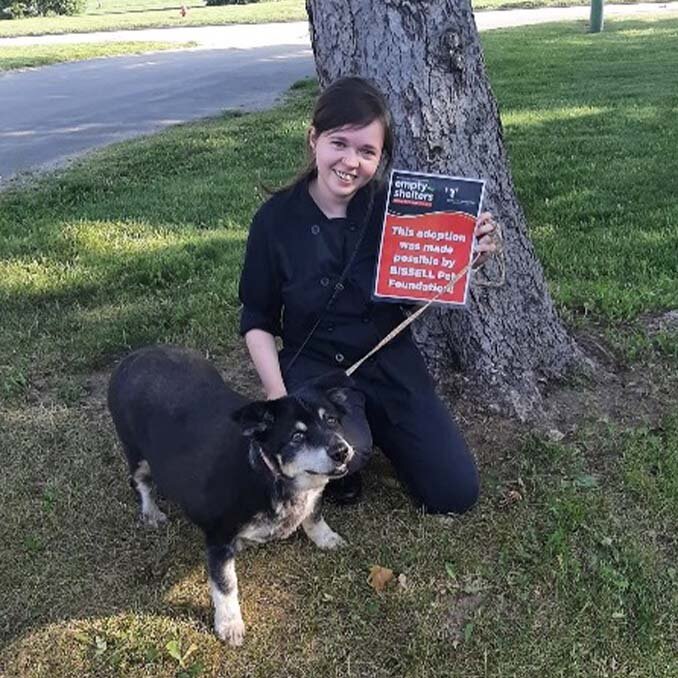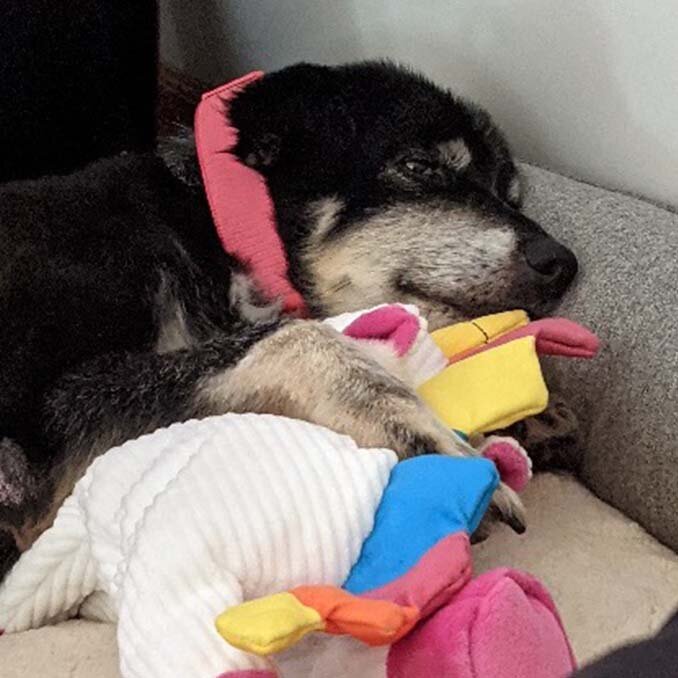 "We saw Belky on the Saginaw County Animal Care Facebook page before the visit and promised to take her and give her a second chance if she had a good quality of life," said Casey Nicholson, communications coordinator at Humane Society of Midland County. "We met a dog with a bright light in her eyes that wanted so badly to be loved and given a second chance."
After just a few days at HSoMC, Belky was adopted by Breanna Dalton at the BISSELL Pet Foundation Empty the Shelters: Big Dog & Cat Crisis emergency event. Dalton of Bay City, MI, saw Belky on the shelter's Facebook page and knew she had to adopt her.
"I know it's harder for older dogs to get adopted because everyone wants puppies that will be with them for a long time, and I had a feeling that her need for medication would make it even harder for her to find a home," said Breanna Dalton, Belky's adopter. "I felt so lucky the next day when I had time to go to the shelter and she was still there."
Belky is thriving in her forever home. Dalton takes her on daily walks and has even purchased her an orthopedic bed. Belky enjoys cuddling up in her new bed with her unicorn plushie by the air conditioning unit.
"When I get home, she's so excited to see me that her whole-body wiggles with excitement," Dalton added.
Belky is just one of 1,805 pets adopted during our August Empty the Shelters. Consider opening your home to a senior pet. Learn more about the next Empty the Shelters adoption event.