BISSELL Pet Foundation partner, Community Spay Neuter Initiative Partnership (C-SNIP), received a $52,500 grant for Spay/Neuter fee assistance. This grant provided by proceeds from the 2015 BISSELL Blocktail Party allowed 1,748 dogs and cats to be spayed/neutered. Inspired by the BISSELL  Pet Foundation's encouragement for collaboration, C-SNIP quickly saw the value of getting vouchers into the hands of those who have the most interaction with at-risk animals. Two programs were piloted as part of these efforts. The first and most surprising was when they put ten vouchers into the hands of the surrender intake desk staffers at the Kent County Animal Shelter. Those pets referred by local Animal Control Officers may be the most pivotal, immediately saving their lives and keeping them healthy and home. The second was to ensure that Animal Control Officers had an easy and efficient way to refer animals for free spay/neuter surgery as they investigated complaints and made follow up visits.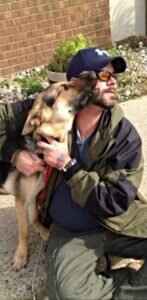 A beautiful dog who directly benefited from this grant is Lil' Smoke, an adult male Pit Bull and a prolific breeder for a local backyard kennel. The owner was proud to show Animal Control Officer Jensen how many puppies Lil' Smoke had created and even showed off his breeding website with emphasis on the dog's masculine attributes. ACO Jensen worked with Lil' Smoke's owner for two years, recognizing and returning the dog when he strayed and taking photos of shelter dogs to see if they came from his litters. ACO Jensen received spay/neuter vouchers as a part of C-SNIP's pilot collaboration with Kent County Animal Shelter. Jensen took one of the vouchers to Lil' Smoke's owner. With the voucher in his pocket until it was about to expire, the owner finally brought his most prized breeder into C-SNIP to be neutered. It was a remarkable coincidence that ACO Jensen was doing a ride along with a new volunteer the same day and recognized Lil' Smoke in the kennels. The sight filled ACO Jensen with joy. After continually witnessing the worst animal welfare transgressions in our community,  seeing the most unlikely dog waking up from a neuter surgery was a beautiful moment.
C-SNIP has done a wonderful job increasing live release rates through its spay/neuter programs and voucher partnerships with local animal controls. Not only has this grant impacted the lives of the animals who now have a second chance to find a forever home, but it also has increased community awareness and support for spay/neuter to prevent pet overpopulation. BISSELL Pet Foundation is proud to partner with organizations like C-SNIP who save lives daily through innovative programs.