When Kansas City Pet Project received $1000 from BISSELL Pet Foundation's "Christmas in July", they decided to make it Christmas in July for over 40 cats in need! KC Pet Project used the funds to support a 'Pick Your Price' promotion during their "Love is Special" cat adoption event which took place at 8 locations over several weeks. The event focused on harder-to-place cats including FIV/FeLV positive cats, special needs cats and senior cats. The event highlighted pets that had been with KC Pet Project for an extended time to show the general public that these struggling cats deserve homes just as much as healthy cats and kittens. Every day a different cat was featured on KC Pet Project's Facebook page displaying their beautiful markings, sweet faces and describing their loving and playful personalities. These cats are irresistible and have so much love to give!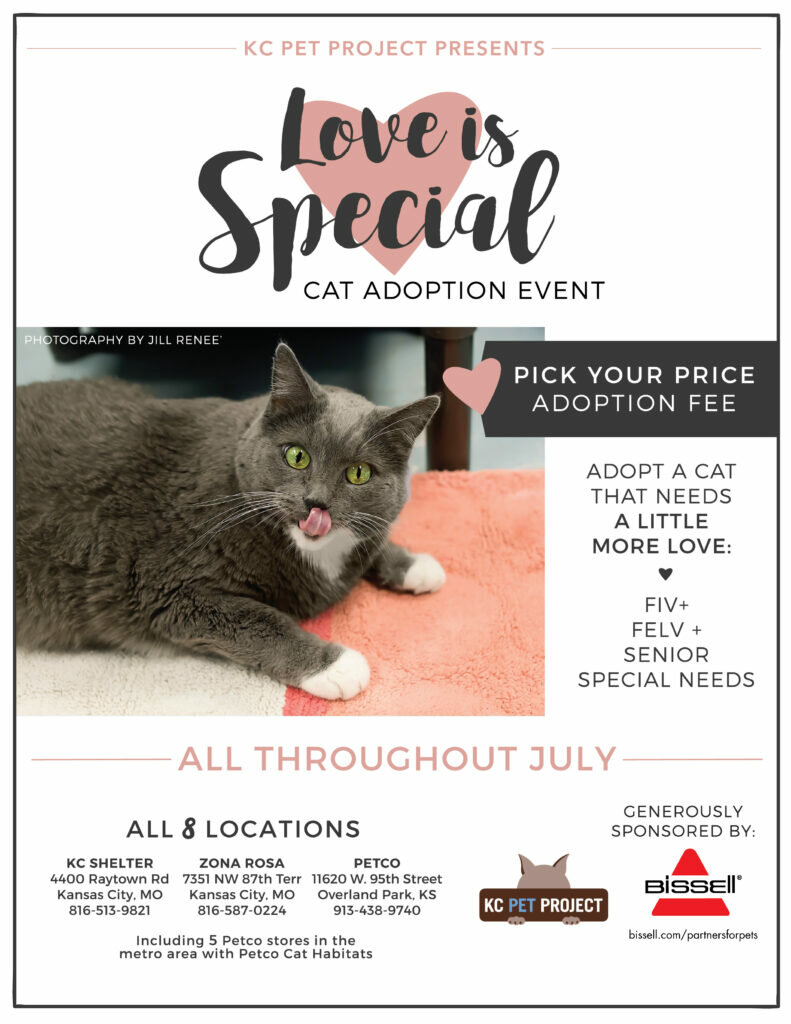 Cloudy is the face of "Love is Special". Thirteen-year-old Cloudy was surrendered to KC Pet Project when her owner's health prevented her continued care. Cloudy immediately started showing stress when she arrived at the shelter, which is not uncommon for older surrendered cats. The staff worked hard and spent a great deal of time over many months to boost Cloudy's confidence and make her feel loved. She eventually became a free roamer in the adoptable cat room, although still preferring to keep mostly to herself. During "Love is Special", KC Pet Project chose Cloudy's picture for all the promotional materials. She was a perfect example of the type of cat that needed a special home. Soon after, a man and his son found easy-going Cloudy and immediately fell in love with her. Cloudy is now happily placed in her forever home.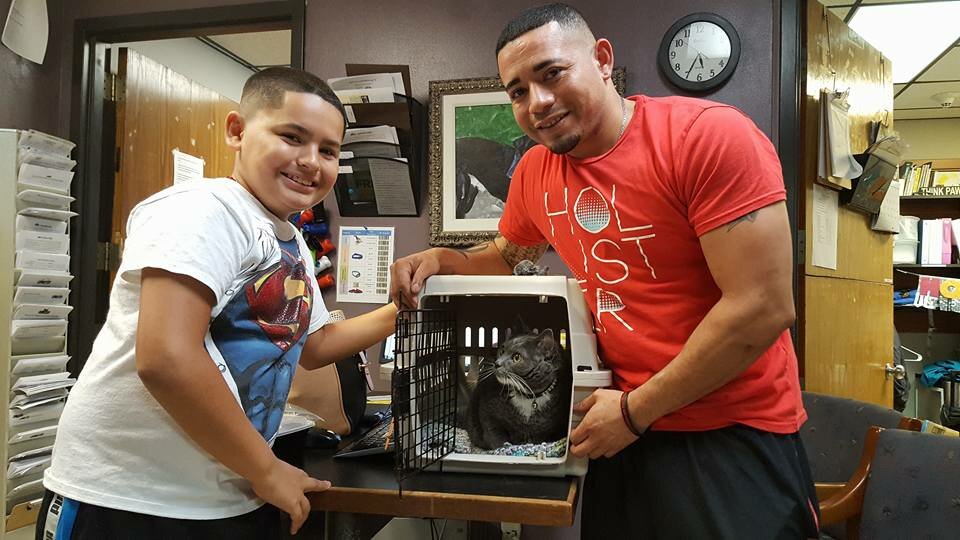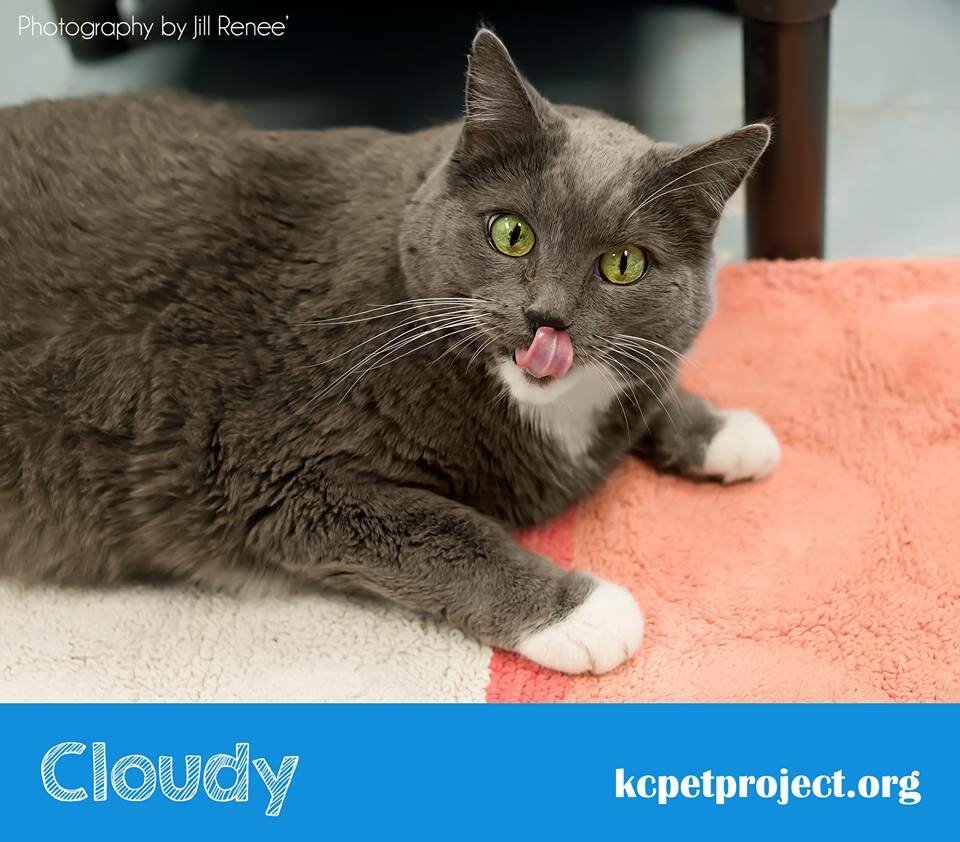 The BISSELL Pet Foundation grant helped with needed medical care for the cats in the event. Some required diabetes medicine, antibiotics, spay/neuter surgery, and more to help prepare them for adoption. The funding also helped to underwrite the normal adoption fees. During the "Pick Your Price" event, most families paid a lower amount than the standard adoption fee of $50 for adult cats. The BPF grant allowed families to set aside money for other needs that their new family member might require.
KC Pet Project knows that the best place for pets is in a loving home. They do everything possible to shorten a pet's stay in the shelter and to find homes for pets who need a little extra attention. Everyone who opens their hearts to adoption receives so much in return, but those who take on a special needs pet find that the reward can be even greater. We encourage you to seek out the dog or cat in the shelter that others might overlook. KC Pet Project showed their community how truly special those pets are and we are glad to help them make a difference.
Congratulations to our 2016 "Christmas in July" Partner Winners!
Beaver County Humane Society
Humane Society of Pulaski County
Living Free Animal Sanctuary
Missing Bella Inc.
Pets In Need of Greater Cincinnati
Rusty's Angel Sanctuary
Wishbone Pet Rescue Alliance