BISSELL Pet Foundation's mission to find every pet a loving home is supported by personal donors, sponsorships from businesses, like BISSELL Homecare Inc., and young professionals who serve on BPF's Junior Board. It is no secret that the events of the pandemic have shifted how we work together in a virtual space to continue making a difference. In fact, meeting virtually has allowed for BPF to open its candidate pool to individuals across the country for the very first time!
These passionate, driven, pet-loving individuals help support BPF's campaigns and events throughout the year. Get to know our 2021 adoption advocates below!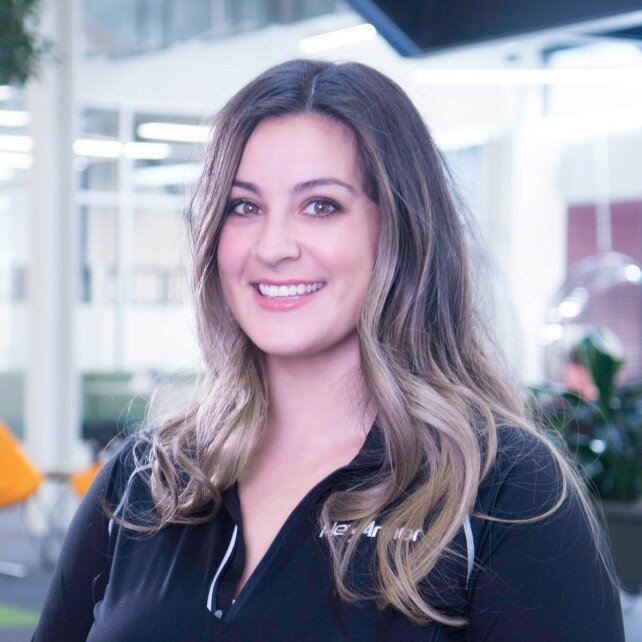 Nicole Baker
Nicole Baker is an unapologetic animal lover with a passion for the tagline #AdoptDontShop. She and her husband, Jordan, are the affectionate parents of two rescued pit bulls, Dolce and Lola. Nicole works as the Sales and Customer Training Manager at HexArmor and utilizes her skills to help others understand the importance of spay and neuter programs, microchipping, foster care, and adoption.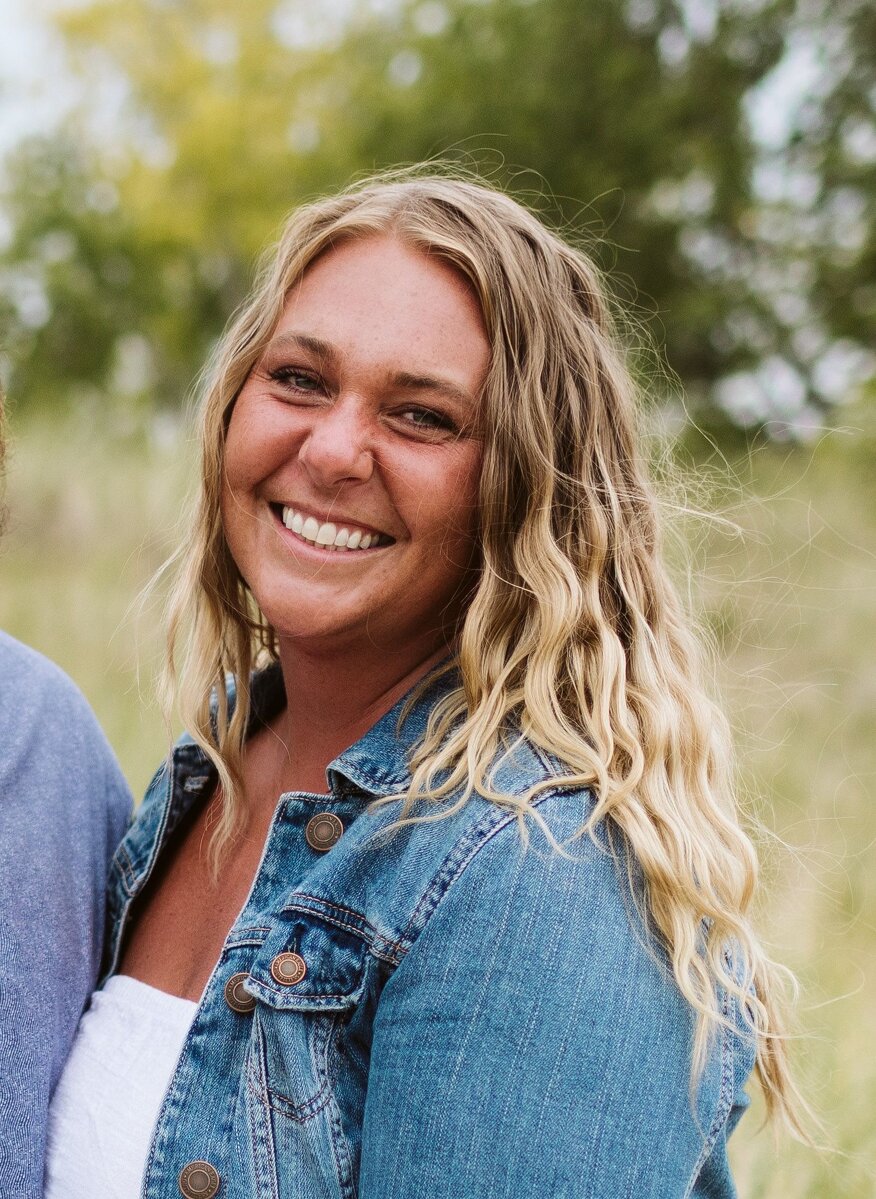 Brittney Behrens
Brittney works for the Grand Rapids Drive in sales, but also bartends and is a Pampered Chef consultant on the side. She has been married two years to her husband, Andrew, and has 3 fur babies including twin Australian Shepherds, Roby & Toby, and their newest addition is a mini Australian Shepherd, named Bandit. In her free time she loves camping, kayaking, cooking, watching sports and doing DIY projects.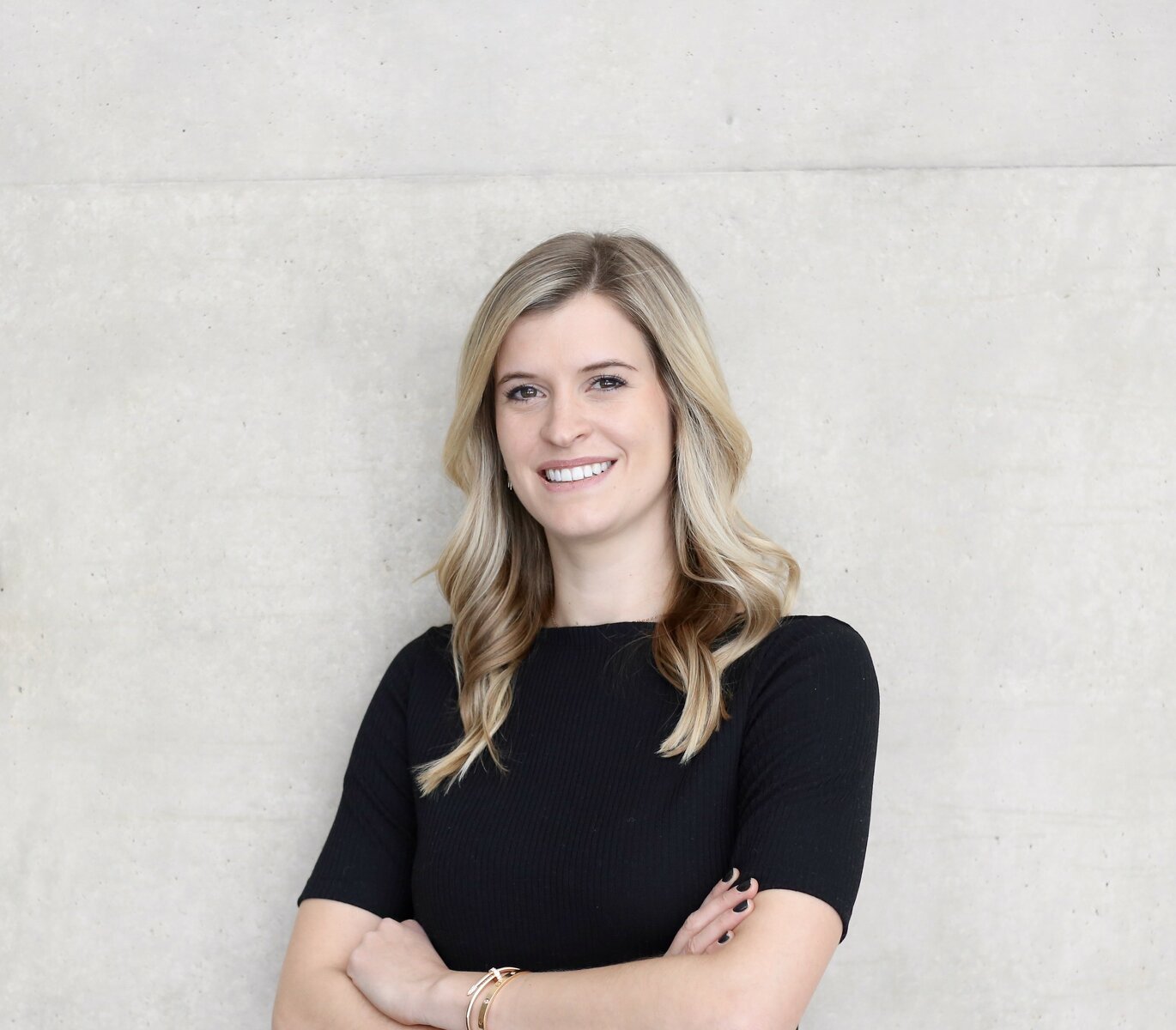 Adrienne Bissell
Adrienne Becht Bissell is from Germany, and holds a bachelor and master degree in architecture from the Technical University of Darmstadt. Adrienne moved to the US in 2016 and works at Ghafari Associates in Grand Rapids. Animal welfare plays an important role in Adrienne's life. Her dad is a veterinarian in Germany and her family has always had dogs, cats, chickens and geese. Adrienne recently adopted two labradors Ella & Kash and is enjoying being a pet parent.
Haley Braun
Haley Braun is a Program Coordinator at a local membership organization, Family Business Alliance. A recent graduate of Grand Valley State University's Public and Nonprofit Administration program, Haley has a passion for nonprofit work and serving her community. This combined with her love of animals is what drew her to BISSELL Pet Foundation. She has one cat, Lucy, whose main passions are laser pointers and eating plants.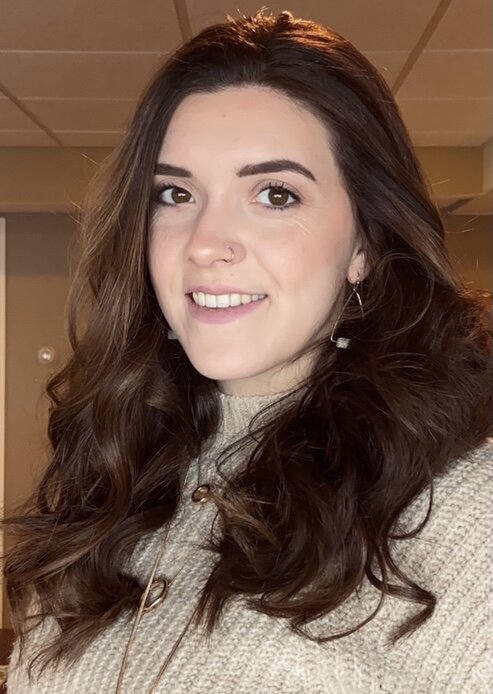 Kerry Braun
Kerry is an accountability analyst for National Heritage Academies. She is very excited to join the BISSELL Pet Foundation Junior Board and get involved in the community. The mission of BPF means a lot to her as she grew up surrounded by pets and strongly believes in adopting, not shopping. Kerry is hoping to adopt her own furry friend in the very near future!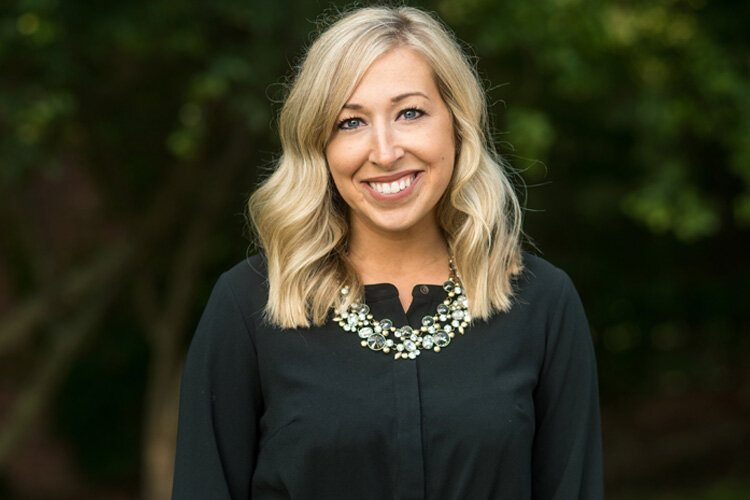 Rachel Buckner
Rachel is currently a Workforce Planning Consultant at National Heritage Academies. Rachel joined the Junior Board in 2019. She's looking forward to continuing her passion for advocating the importance of animal rescue and adoption. She adopted her 8-year-old rescue dog, Brady, from Safe Haven Humane Society after he was brought to Michigan from the south.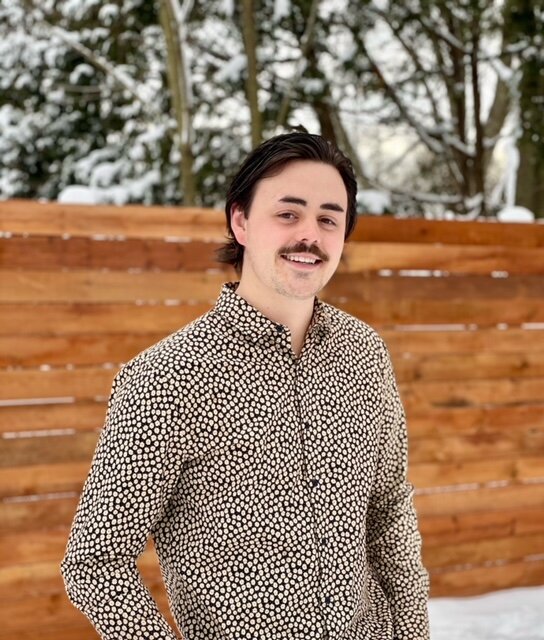 Andrew Burla
Andrew is a new Bissell Pet Foundation Junior Board member and animal-lover who loves getting out in the community here in Grand Rapids and lending a hand. He is a proud Grand Valley State University graduate and is glad to call Grand Rapids home. Now a Sales Professional for FedEx, he enjoys problem-solving and helping Grand Rapids businesses be more efficient. He's originally from the Upper Peninsula and loves to adventure up to his home town with his fiancé Sydney and his two dogs, Tucker and Mila.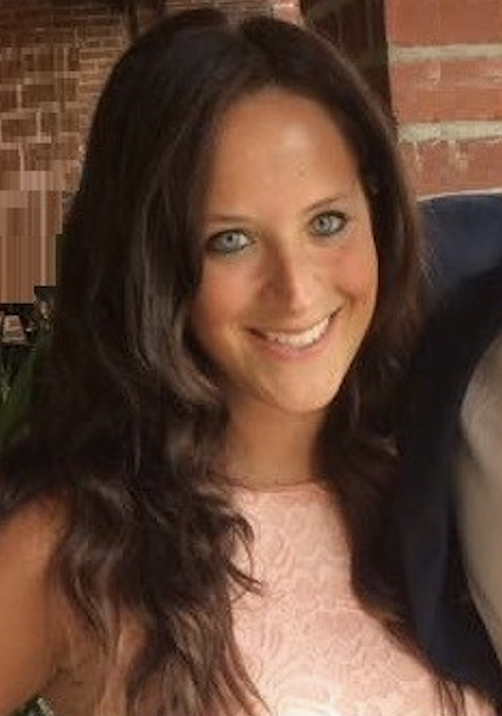 Rachel Dalian
Rachael Dalian is a Detroit native who now calls Grand Rapids home. Rachael holds an MBA from Marquette University and a BS in Applied Engineering Sciences from Michigan State (Go Green!) By day Rachael is a Project Manager at Meijer and by night she is a Crazy Dog Mom to Heidi, the cutest rescue terrier mix, and runs her own Etsy Shop @wagnbrag making dog accessories where she donates a portion of proceeds back to rescues! Rachael is passionate about volunteering and giving back to the community and is excited to serve on the Junior Board for her second year!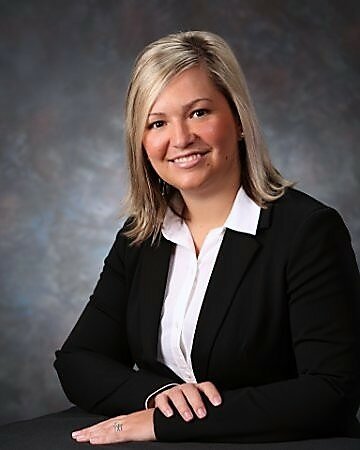 Roxy Dieterle
Roxy Dieterle is a Health and Benefits Consultant. She joined BISSELL Pet Foundation in 2019. After attending several BISSELL Pet Foundation events, Roxy was moved to join the cause in helping every pet to find a loving home. Roxy and her husband Jay, are parents to Sarge, who is training to be a therapy dog. Sarge is a large and fluffy St. Berdoodle.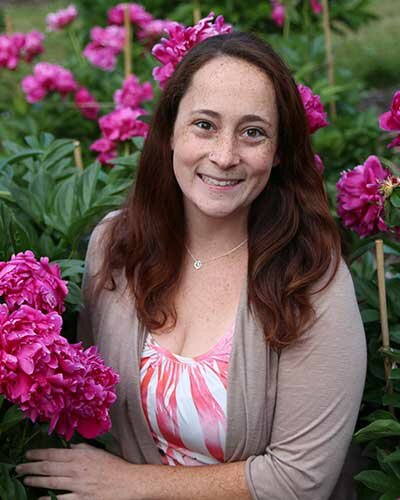 Jaclyn Ermoyan
Jaclyn Ermoyan is an active volunteer in her community who is passionate about animals, education, social justice, and service. Jaclyn works at an internal public relations agency and is pursuing a master's degree in Social Innovation. Outside of work and grad school, Jaclyn volunteers with Detroit Dog Rescue and considers all of their shelter pups as members of her family. With the experience of rescuing dogs off the streets of Detroit, Jaclyn joined the BISSELL Pet Foundation Junior Board to help promote and educate the public on the values that BPF is based on.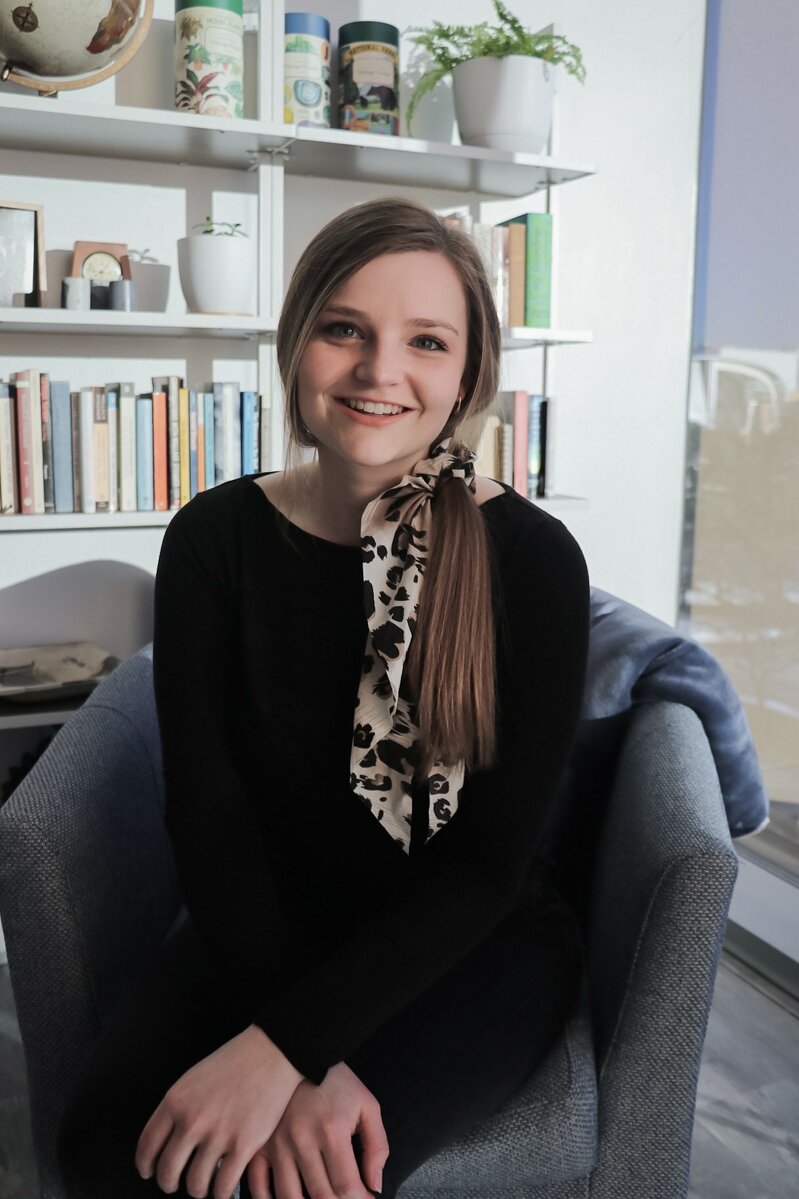 Emily Gangon
Emily is enthusiastic, analytical, and a dedicated learner — both in her role as a Digital Media Specialist at LEAD Marketing Agency, as well as with the BISSELL Pet Foundation Junior Board. Having grown up with rescue cats and dogs, Emily hopes to help every pet find a loving home and vocalize the importance of pet adoption nationwide. Her favorite pastime is being a tourist in her own city by discovering new parks and trails, small businesses, local eateries and attractions in the Grand Rapids area.
Amanda Hentsch
Amanda Hentsch is a Membership Engagement Manager at the Grand Rapids Chamber of Commerce. Through her role, Amanda works closely with the community and is able to support local business professionals and owners in the West Michigan area. She is deeply passionate about serving the community and giving back. Her love for animals goes back to childhood and she is an advocate for adoption, volunteering, and supporting local shelters. In her free time, she enjoys traveling, cooking, and spending time with her adopted cat Juniper.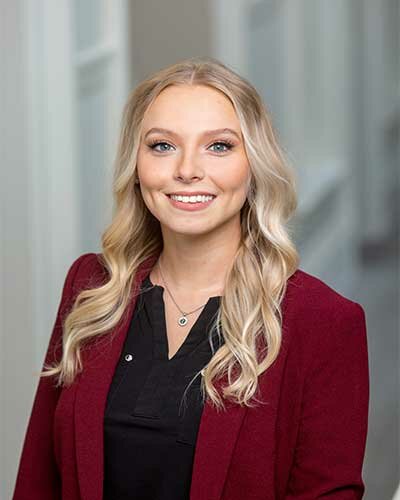 Lina Lintemuth
Lina Lintemuth is the Marketing and Communications Manager for The Right Place, Inc., West Michigan's leading non-profit economic development organization. Prior to receiving her degree in public relations from Ferris State University, Lina had been pursuing a pre-veterinary medicine track at Michigan State University. During those years, she worked as a veterinarian assistant and gained considerable knowledge on animal health and wellbeing, which further cultivated her passion for animal welfare. Lina has always been a big proponent for pet adoption and has two rescue pups of her own: Atlas, a 6-year-old lab/husky mix and Maverick, a 2-year-old black lab/German shepherd mix.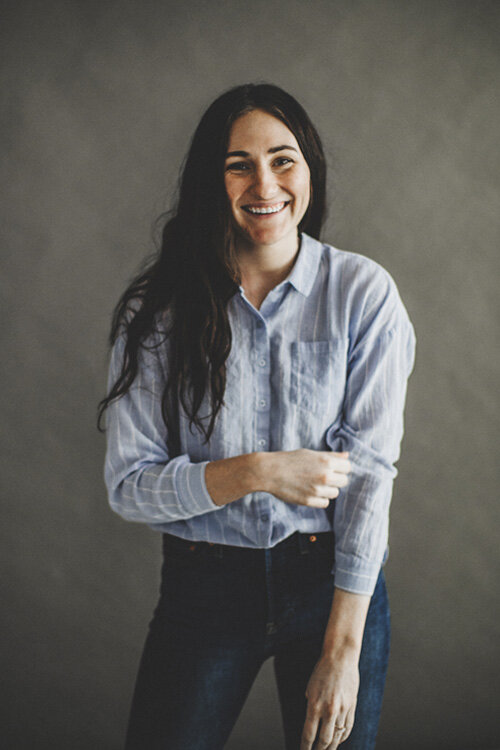 Ashley Mamula
Ashley Mamula is a driven young professional currently working in Marketing for the Hush Puppies brand. She joined the BISSELL Pet Foundation in 2019 to promote responsible pet ownership and share with others how big of a positive impact a pet can make in your life, like her dog made in hers. Ashley is a proud parent to Odin a five-year-old Shar Pei who wins the award for "Most Wrinkles."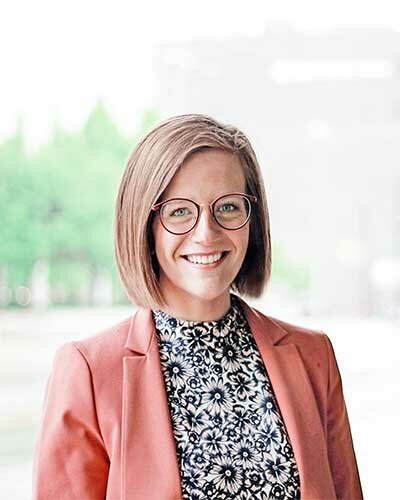 Erin Mitrzyk
Erin Mitrzyk has a passion for all things creative. She is a multi-disciplinary design professional who works as a corporate designer for Wolverine Worldwide. Erin is the proud parent to Zeus, a rescue tabby from Crash's Landing, who stole her heart at the shelter after he quite literally jumped into her arms. Erin joined BISSELL Pet Foundation in 2020 to become more actively involved in the animal community, encourage the education of the importance of funding for local shelters, and to further her personal passion behind "Adopt, Don't Shop".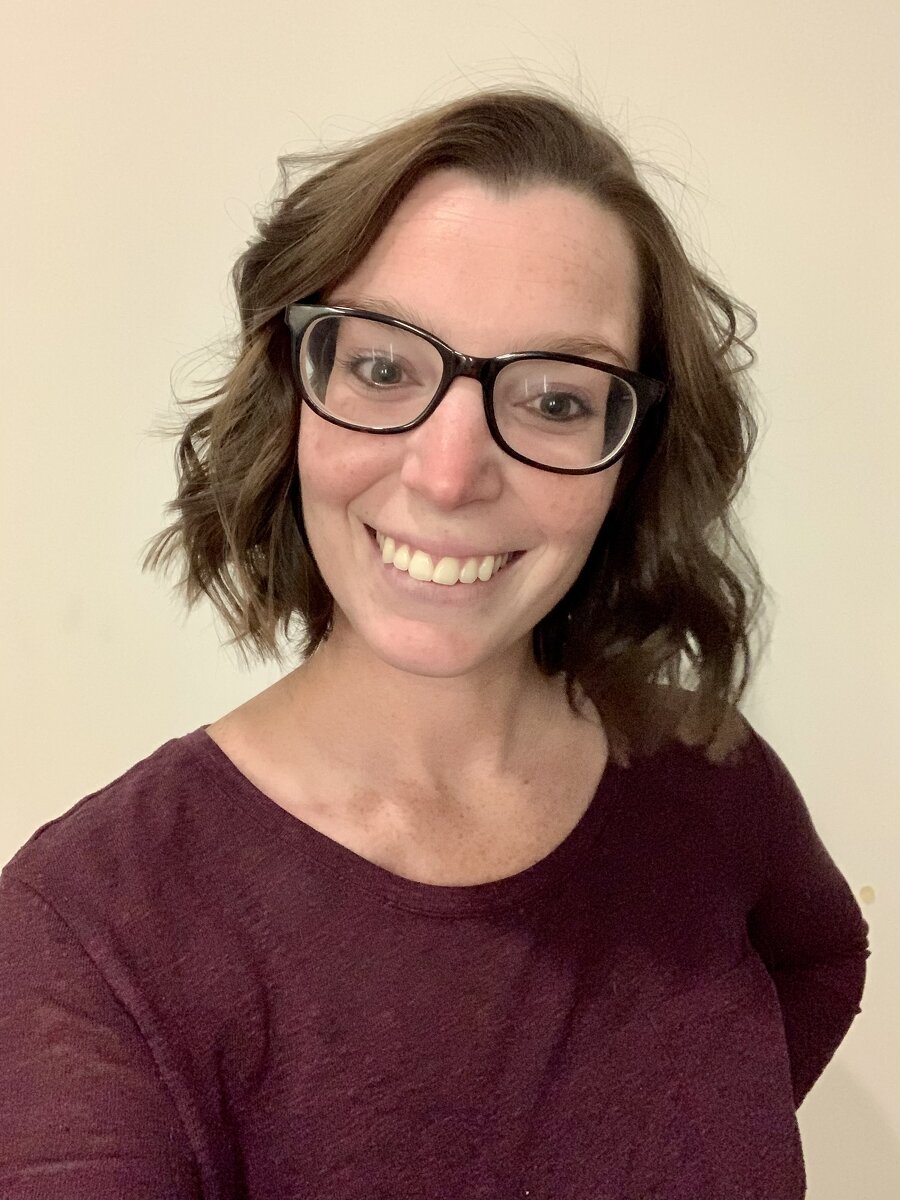 Mckenna Osborn
McKenna Osborn is a Brokerage Assistant at JLL in Miami, Florida. Entering her third year with the BISSELL Pet Foundation Junior Board, she is excited to continue to advocate for pets and support BPFs mission in South Florida. You can find her time in the sun with her Lab-Beagle Mix, Oakley and French Bulldog June.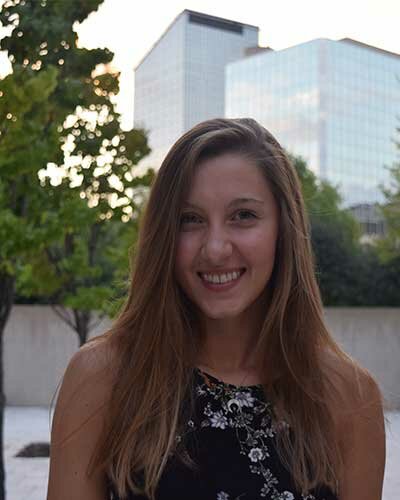 Emily Roth
Emily Roth is a current Senior at the University of Michigan with aspirations to become a Veterinarian in shelter medicine. She works as a Kennel Assistant and Client Service Representative for BluePearl Specialty and Emergency Pet Hospital in Ann Arbor. Emily is passionate about animal welfare and promoting adoption. Her family is kept busy by her three dogs; Winnie the Shih-Tzu, Dobby the Pitbull, and their foster-fail Frankie, a Dalmatian. Outside of caring for animals, she enjoys playing lacrosse for her club team at U of M, working on her art, and curating her collection of houseplants.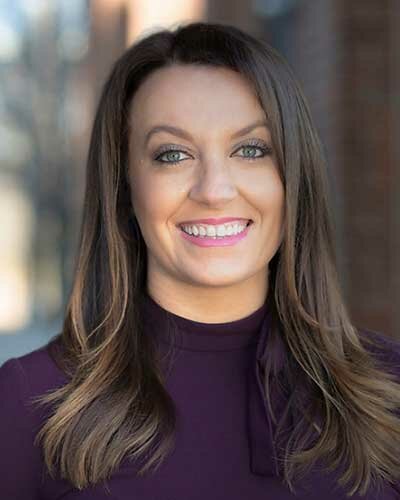 Kamady Lewis
Kamady Lewis is an Anchor/Reporter for Spectrum News Ohio. She covers stories all over the state of Ohio, with a focus on Northeast Ohio. Her favorite stories to tell are any that have to do with animals or sports. She is proud of her family which consists of her husband and son, Ronnie and Reagan, and two dogs, Henry and Marty. In her free time, you can catch her splitting a pizza with her family (all four of them) while watching sports or a true-crime documentary – television turns out to, not only be her job, but her hobby. She is thrilled to be part of the BISSELL Pet Foundation team and bring awareness to the importance of adoption and more!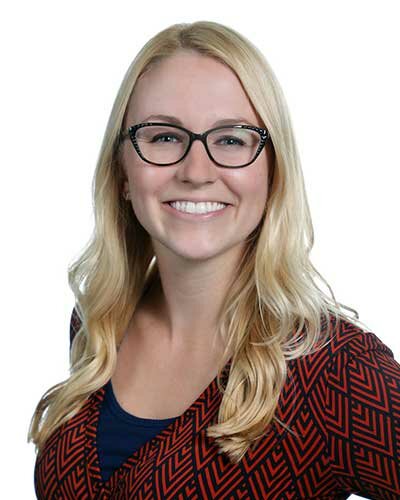 Alexis Siegel
Alexis Siegel is a local marketing professional with a love for dogs and a passion to improve animal welfare. She gives her time and talent by volunteering, advocating, and fundraising for the BISSELL Pet Foundation and the local Humane Society.In her spare time, she enjoys taking on home improvement projects and spoiling her 100 lb rottie, Wilma Jean. She is looking forward to another pawsome year on the J-Board helping to improve the lives of pets across the country.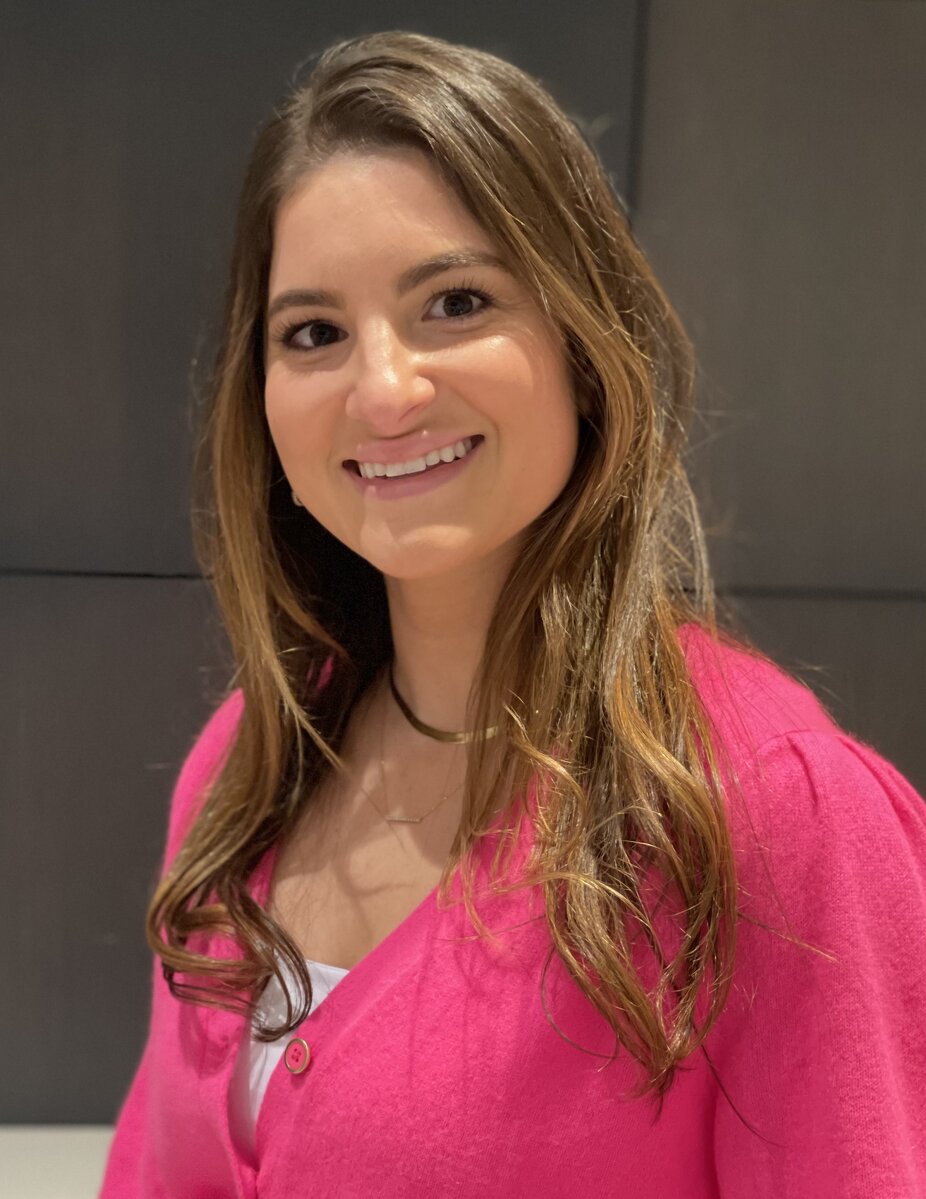 Liza Stanislaw
Liza is a proud cat & dog mom living in Chicago, IL, as well as a professional Project Manager at the creative agency, Foote, Cone, & Belding. Liza enjoys traveling, playing tennis, trying new restaurants around the city, cooking and entertaining others. Liza has adopted two cats and a dog from BPF and is excited to impact the pet community through her efforts in the Junior Board at BPF.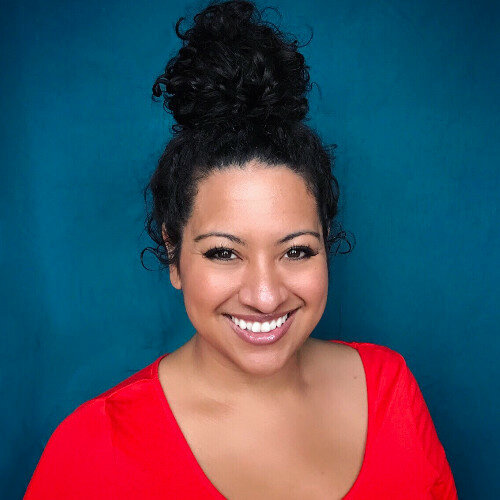 Megan Stubbs
Dr. Megan Stubbs is a sexologist (the job you never saw on career day), relationships expert, and body image specialist. She is a contributing writer to Playboy and author of Playing Without A Partner: A Single's Guide to Sex, Dating, and Happiness. When she's not lecturing at universities and private events around the globe, you can find her living her best life in Grand Rapids with her rescued pit bull Kronos.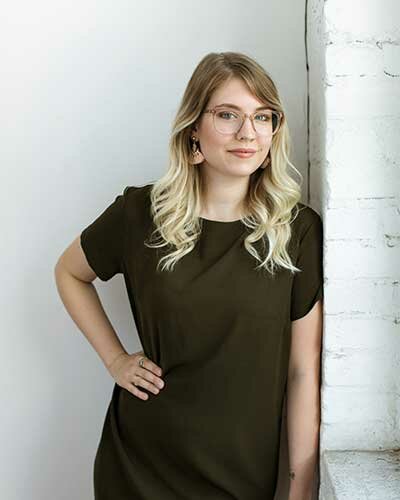 Victoria Walenga
Victoria Walenga is a copywriter and marketing professional with a lifelong love for animals big and small. With her background in creative marketing, Victoria hopes to use her skills to help the BISSELL Pet Foundation raise the necessary funds to advocate for animals without a voice. When not at work or on a Zoom call, you will find Victoria with her newly adopted staffy mix, Weston.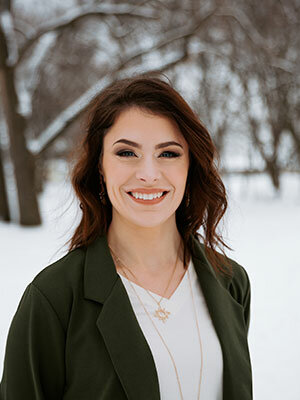 Cinthia Williams 
Cinthia Williams lives in Grand Rapids, Michigan with her husband and fur kids. She works at Independent Bank in Human Resources and volunteers as a COVID Screener at Faith Hospice. In her free time, she operates a pet supplies charity called H.O.P.E. (Helping Our Pets Enjoy) Life, stays active with weightlifting and running, and runs a book club.