The adorable pup in this photo who was found as a stray.
The BPF team met Sully last weekend during our Empty the Shelters event in Arizona. We were shocked by the amount of help Maricopa County Animal Care and Control needed due to the devastation of the recent monsoons and the Fourth of July Holiday. We were told they were receiving up to 150 pets every day.
Sully's story began on the streets. He is a Shar-Pei/Pit Bull mix who had skin issues, which were evident to potential adopters. Even though Sully was a gentle puppy who knew basic commands he continued to get overlooked.
At BPF, we believe our work isn't over until every pet has a home, which is why we made the decision to fund 100% of Sully's medical treatment for his skin. Once we decided to sponsor Sully, Maricopa Animal Care and Control worked with Arizona Animal Rescue Mission to get Sully to the vet to seek treatment.
Just three days after being seen by a vet, Sully was adopted by a wonderful couple who appreciates what's on the inside more than what appears on the outside.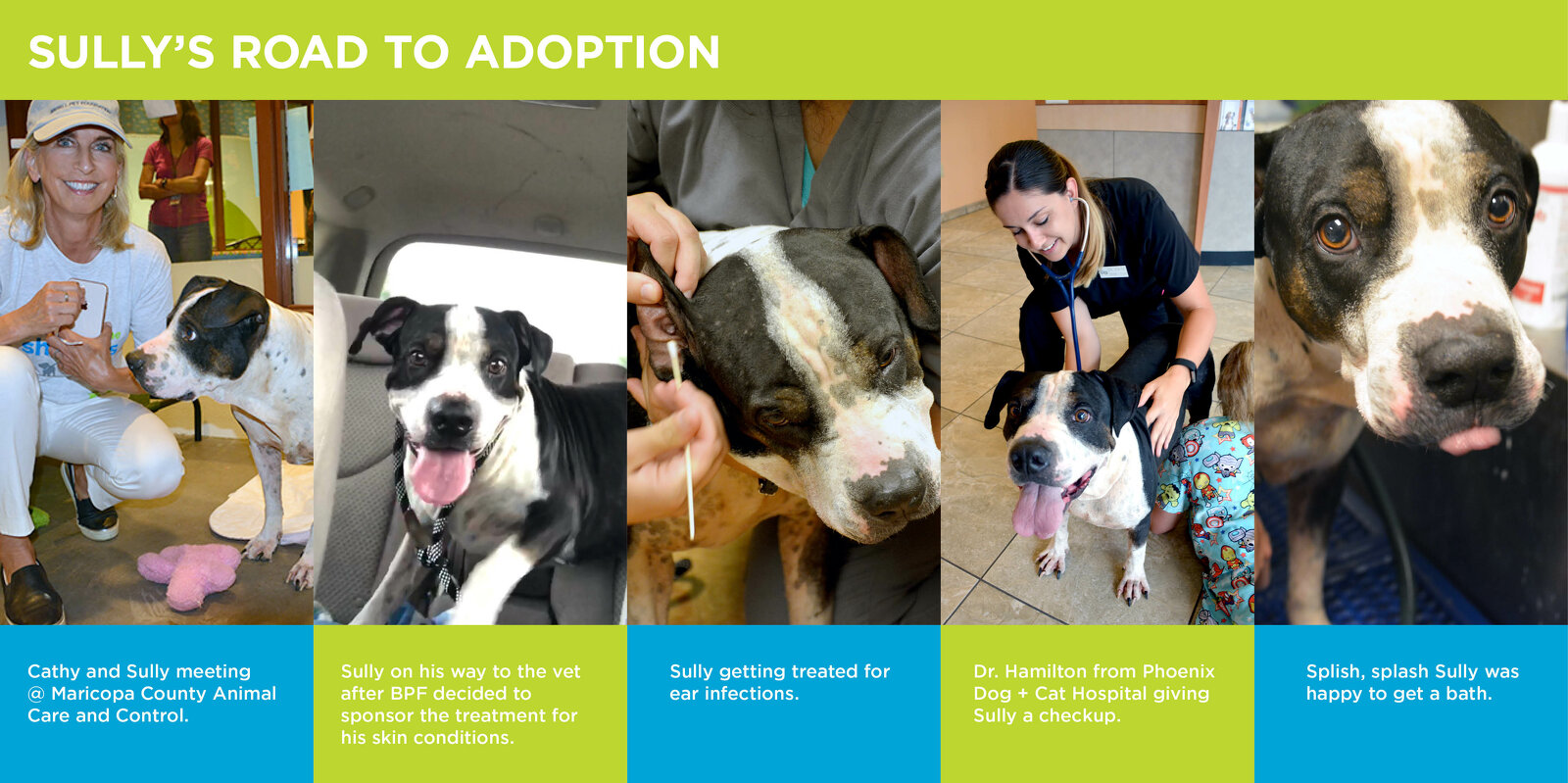 There are hundreds of pets just like Sully who just need a little extra TLC. All it took was a little bit of love and someone advocating for a pet who had been waiting for a family for months. Shelters and rescues sometime struggle to provide medical care when they are at critical capacity which is why we need your help! Whether you give a gift to BISSELL Pet Foundation, or one of our partner organizations Arizona Animal Rescue Mission or Maricopa County Animal Care and Control, just know your donation is making a difference.