Skip to main content
Meet the 2023 Junior Board of Directors!
BISSELL Pet Foundation's mission to find every pet a loving home is supported by personal donors, sponsorships from businesses, like BISSELL Homecare Inc., and young professionals who serve on BPF's Junior Board. These passionate, driven, pet-loving individuals help support BPF's campaigns and events throughout the year. Get to know our 2023 adoption advocates below!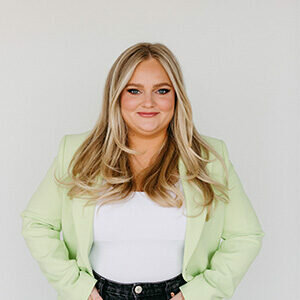 Kat Anderson
Kat is a creative content manager and full-time pet enthusiast currently residing in Nashville, TN. She is a Michigan native with a degree in Business and Art from Aquinas College and previously worked at BISSELL Pet Foundation for 7 years prior to her move south. She has never lost her passion for helping save pets, so she's excited to spread the message of BPF in Nash. Kat and her husband Nick have two rescue dogs, Iris and Tom. Together they love to travel, play golf and try new foods whenever they can.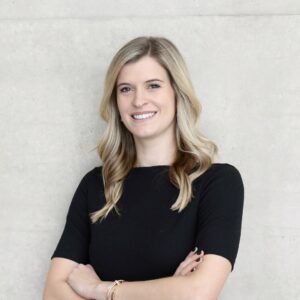 Adrienne Bissell
Adrienne is from Germany and holds a bachelor's and master's degree in architecture from the Technical University of Darmstadt. Adrienne moved to the US in 2016 and works at Ghafari Associates in Grand Rapids. Animal welfare plays an important role in Adrienne's life. Her dad is a veterinarian in Germany and her family has always had dogs, cats, chickens and geese. Adrienne recently adopted two labradors Ella & Kash and is enjoying being a pet parent.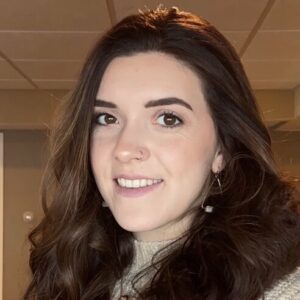 Kerry Braun
Kerry is an accountability analyst for National Heritage Academies. She is very excited to join the BPF Junior Board and get involved in the community. This is her second year on the board and she's excited to continue being a part of the great work that BPF does. The mission of BPF means a lot to her as she grew up surrounded by pets and strongly believes in adopting, not shopping. Kerry is hoping to adopt her own furry friend in the very near future!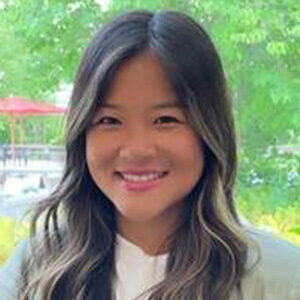 Raelynn Breitfield
Raelynn is a first year BPF Junior Board Member. She is a graduate of Grand Valley State University and currently works in supply chain for Amway. She is a proud dog mom to her 7-year-old Wheaten Terrier rescue named Alba. She is excited for the opportunity to combine her passion for community involvement and animal welfare to positively impact animal lives across the country.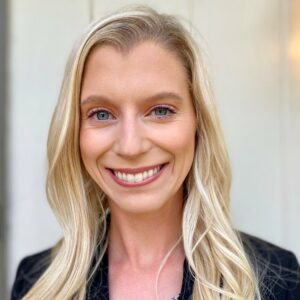 Kelly Brown
Kelly is a passionate animal rescue advocate who is thrilled to have the opportunity to serve on the junior board for a second year. She and her husband, Andrew, are the parents of a baby girl, Elizabeth, and a yellow lab mix, Emma. Kelly is a proud University of Alabama graduate (Roll Tide!) and works for FedEx Services as a Digital Marketing Advisor. She lives in Tampa, Florida and loves advocating the importance of animal rescue and adoption in her community.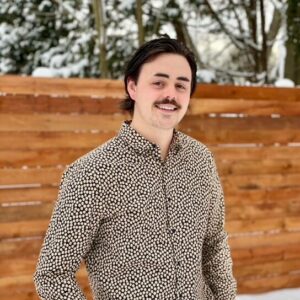 Andrew Burla
Andrew is a third-year BPF Junior Board member and animal-lover who loves getting out in the community here in Grand Rapids and lending a hand. He is a proud Grand Valley State University graduate and is glad to call Grand Rapids home. Now a Sales Professional for FedEx, he enjoys problem-solving and helping Grand Rapids businesses be more efficient. He's originally from the Upper Peninsula and loves to adventure up to his hometown with his fiancé Sydney and his two dogs, Tucker and Mila.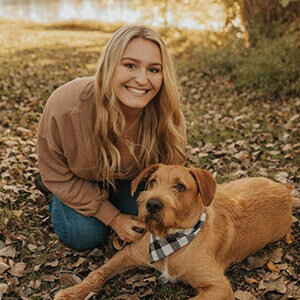 Caitlin Cain
Caitlin is a first-year BPF Junior Board member! She currently lives in Grand Rapids, MI, with her 2-year-old rescue, Dunkin. Caitlin works in Business Development at Workbox Staffing by day and is a dog foster, fitness enthusiast, bookworm, and traveler by night. She is happy to serve on the J Board and help save lives all over the US!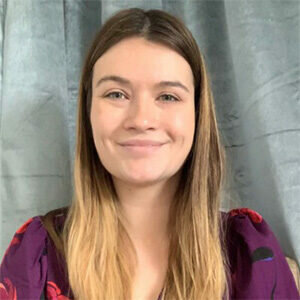 Brenna Clay
Brenna is the digital marketing specialist for Chaco Footwear and received her degree in Integrated Marketing Communications from Ole Miss, as well as a minor in Business Administration. She has been an animal-lover her whole life and is excited to be a part of BPF Junior Board to help more people find their furry companion. She is a strong advocate for rescuing and is excited to get to be a larger part of sharing the message. Brenna adopted her pit/boxer mix, Dax, a few years ago and recently rescued her cat, Nevis, and can't wait to add more!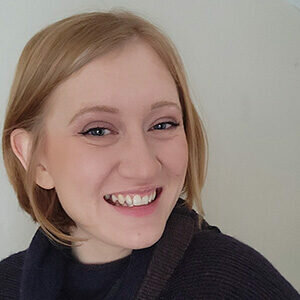 Kaitlin Cota
Kait is a Veterinary Assistant at Cascade Hospital for Animals. Her goal is to provide pet owners with the continued resources and education they need to give their furry friends the best life possible. She has a soft spot for behaviorally-challenged dogs, misunderstood wildlife, and overlooked small animals. Some of Kait's passions include cooking, game nights, and her rescue pit Pumpkin- a snorty, drooly, orange ball of fur who makes being a crazy dog mom seem completely reasonable. This is Kait's second year on the Junior Board, and she is beyond excited to help the BPF continue to work towards its goal of providing every pet with the safety, security, and love they deserve.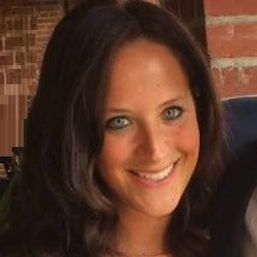 Rachael Dalian
Rachael is excited to serve on the Junior Board for her fourth year and to return as the board's vice chair and community engagement lead for her final term. Rachael is passionate about spreading the rescue mission locally and enjoys creating partnerships and opportunities for the board to expand BPF's awareness while planning fun dog-friendly events in the community! Rachael is a Detroit native who now calls Grand Rapids home. She holds an MBA from Marquette University, a BS in Engineering from Michigan State (Go Green!), and works as a Project Manager at Meijer. She is a crazy dog mom to Heidi (@hihoheidigo), an adorable three-year-old chi/terrier rescue pup and pupfluencer!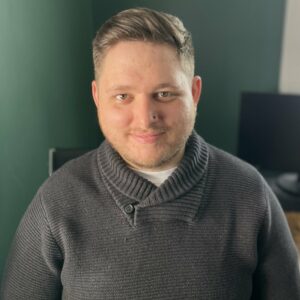 Connor Dirksen
Connor recently started a new career path as a customer service representative at BISSELL. He completed his Master in Business Management from Davenport University in August of 2021. Connor has loved animals his whole life, and he's excited to serve his community as a new member of the BPF Junior Board. Connor lives with his partner Gaby in the heart of Grand Rapids' West Side. Together they have two cats: Elvis, a hairless Sphynx cat, and Bonnie, an adorable black cat. In his free time, he enjoys attending concerts, and discovering new music and podcasts of all kinds.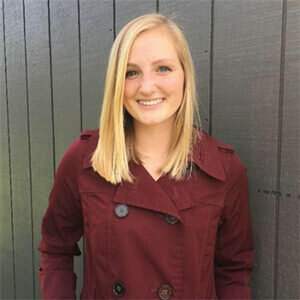 Jennifer Dowsett
Jennifer is a Senior Administrative Assistant at Mary Free Bed. She has a deep love of animals, especially when it comes to rescue. Her senior cat Paul, who she adopted as a senior from the Humane Society, is her reason and drive to ensure all pets find their forever home. She is very excited to be a part of the BPF Junior Board and to make a difference in pets' lives.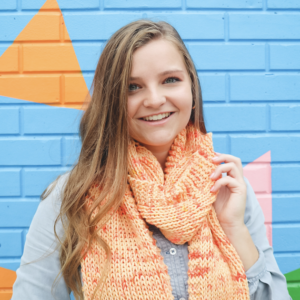 Emily Gagnon
This is Emily's third year serving on the Junior Board and she couldn't be more excited to continue to support BPF's life-saving work. Emily works as a digital media specialist with Theo Agency to manage paid media campaigns for well-known brands and startups alike. Having grown up with rescue cats and dogs, Emily hopes to help every pet find a loving home and vocalize the importance of pet adoption nationwide. Her favorite pastime is being a tourist in her own city by discovering new parks and trails, small businesses, local eateries and attractions in the Grand Rapids area.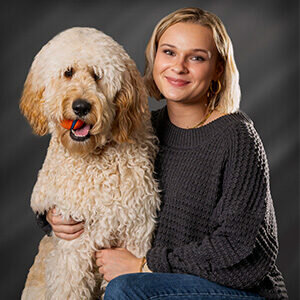 Zoey Goehring
Zoey is the Events Coordinator for Humane Society of West Michigan, a non-profit organization that has made its mission to promote the humane treatment of animals in West Michigan through education, example, placement, and protection. Zoey has made it her personal mission to give animals a voice by raising awareness and fundraising. When not working, she likes to spend her time playing with her rescue pup, Oakley.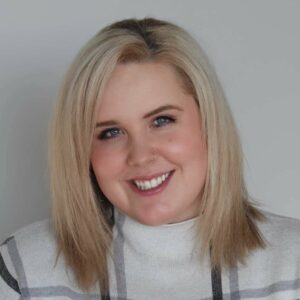 Allison Gowan
Allison Gowan is the Development Manager at In The Image, a local nonprofit striving to meet the growing needs of our community by ensuring basic needs are met. She is passionate about working in the nonprofit sector and advocating for causes she deeply cares about. When not working or volunteering, Allison prioritizes spending time with family and friends, and most importantly loving on Floyd, her 3 year old Husky/Pit rescue dog.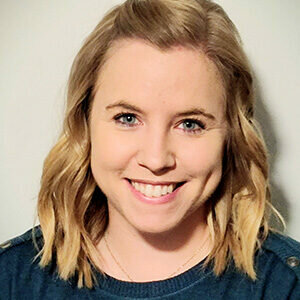 Megan Haggerty
Megan is a first year Junior Board Member who is looking forward to the opportunity to get more involved within her local community helping animals in need through both volunteer and fundraising efforts. She has lived in the Grand Rapids area for 13 years after graduating from Grand Valley State University with a Bachelor's degree in Finance and Management. Megan currently works in Supply Chain as a Business Process Analyst at SpartanNash in Grand Rapids, MI. Megan and her husband, Patrick have 3 rescue animals at their home. Dixie – a 15 year old American Eskimo mix, Rosie – a 5 year old Beagle mix, and Sallie – a 19 year old cat.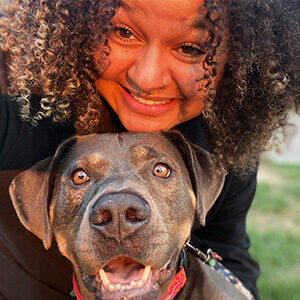 Soraya Holman
Soraya currently works at Kentwood Cat clinic and their north location as well. She is currently in school to become a extoic animal veterinarian . She is a dog mom to three amazing pups ( Moose- Pitbull mix, Whiskey- Australian shepard, Sammy- Pom mix ) She is very passionate in animal welfare, and helping animals in every way she can. She has had a passion for animals since she was young making her mom donate to ASPCA whenever the commercial came on. This is her first year with the board and she is very excited to be a part of an organization that has a passion for helping animals in need. When she is not working, she is with her dogs going on adventures; whether it's hiking, going to the beach, longboarding or camping. She loves being outside with her dogs and living everyday to the fullest.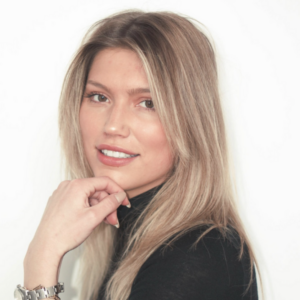 Bella Jacks
Bella is a recent graduate of Michigan State's Master in Marketing and Science Research program. Bella is a lover of fashion, food, and DOGS! She has been involved with BPF since she was 8 years old and was specifically known as the bubbly individual at the Blocktail party greeting everyone and, most importantly, everyone's dogs. Bella always made sure everyone knew about the "party of the season", a.k.a, the BISSELL Blocktail party, and made it a priority to suggest various initiatives to friends and family that would help raise money to support BPF throughout the year. Bella looks forward to continuing her engagement with BPF and is excited to see what this team can do with each other to advocate for the welfare of animals while bringing hope and action to finding their forever homes.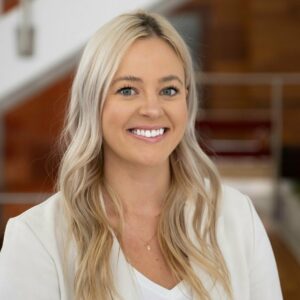 Taylor Letica
Taylor is a Grand Rapids native, MSU Spartan and storyteller at heart. She currently works for BISSELL Homecare, Inc. managing their Global Communications team. Taylor and her husband Anton have a Golden Doodle named Marshall and have a dream of owning their own rescue hobby farm one day!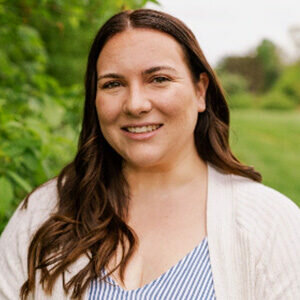 Kelsey Martin
Kelsey is the Development Manager and Research Analyst at The Remington Group, assisting a wide range of nonprofits in Michigan find appropriate funding for their missions. She has given her time to many Michigan based animal welfare and advocacy nonprofits, including Michigan Humane and the Abraham Ranch. Kelsey is a proud supporter of "Adopt Don't Shop," advocating for shelter animals and the power of fostering and adoption. She has a seven-year-old rescued cat named Celle that she found abandoned at only a few weeks old while living in Houston. She is looking forward to bringing awareness to the BISSELL Pet Foundation's mission and impacting the pet community across the country.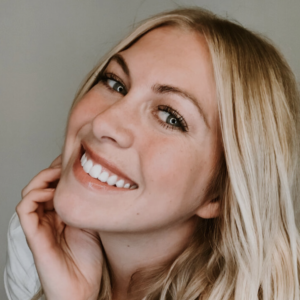 Aly Mac
Aly is a local morning show personality in Grand Rapids, MI. When she's not on the air, she's probably on a walk with her beloved American Staffy, Frannie, whom she rescued during Hurricane Harvey in 2017. Aly is passionate about animal advocacy and #AdoptDontShop and feels very aligned with the mission of the BPF: until every pet has a home. Aly would love to meet you at any BPF event throughout the year…don't be surprised if she asks to pet your dog!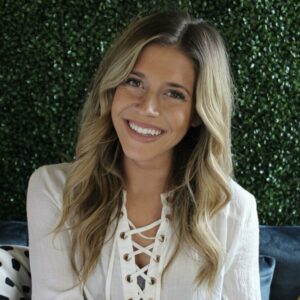 Alycia Mckellar
Alycia is a passionate marketer, fueled by the desire to leave a lasting impact on every person she works with. She is motivated by purpose and thrives on curiosity and creativity. Currently, Alycia works at Wolverine Worldwide on the Hush Puppies team. She assists with managing Hush Puppies Key Accounts and Global Partnerships. Growing up in a home filled with rescue dogs, Alycia is passionate about spreading the importance of pet adoption nationwide. Alycia is eager to make a difference for all animals in need of finding their forever home for her second term!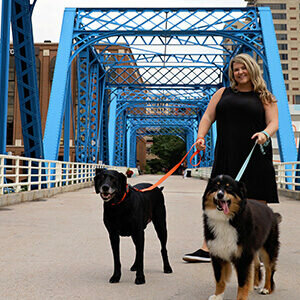 Rachel Nesloney
Rachel is a dog mom of two (Dawson, 8 and Trigger, 10) and relocated back to the mitten in 2021! She is a Recruiter for CU*Answers and also has a dog blog, The Bark Blogger, where she's able to use her passion of animals, writing, photography and rescue all in one! She is a Michigan State University alum and enjoys spending time with family + friends, traveling and checking out new places around the city.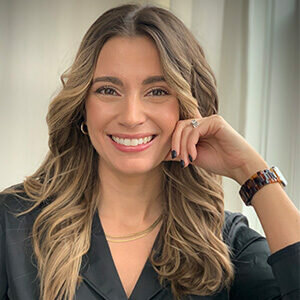 Jessica Ophoff
Born and raised in the Mitten, Jessica is a Grand Rapids native and enjoys her time working in Customer Support for tech company, Zipline. Jessica is over the moon to be joining the Junior Board with BPF. Growing up with pets, she is excited to work towards supporting and educating communities on the positive impact having a pet can have. This is evident in the relationship that has grown between her current rescue pup, Hooch, and her two kiddos. She looks forward to hearing your pet's story in the coming year! In her free time, Jessica enjoys exploring Michigan with her family, hosting small gatherings with friends, and exploring new hobbies.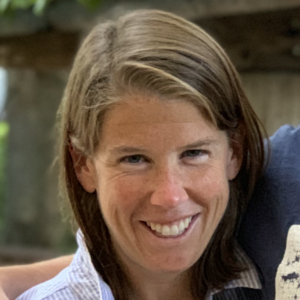 Molly Rea
Molly grew up in East Grand Rapids, attended the University of Michigan, and now lives in Chicago working in Marketing for Snapchat. She loves tennis & skiing, is a passionate fan of Michigan Football, and despite not living in Grand Rapids is still Schnitz Deli's (unofficial) #1 customer! Molly's family adopted their yellow lab, Tucker, through the BISSELL Pet Foundation last year and she's looking forward to helping other families have a similarly positive experience!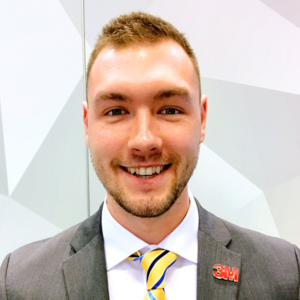 Patrick Ryan
Pat is a local sales professional with a deep love for animals. Growing up, he'd often write letters to his grandparents asking for donations in his name to the ASPCA and other local animal welfare organizations. When he isn't working, Pat can be found in the company of good friends or curled up on the couch with a good book.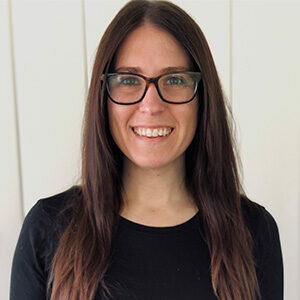 Renay Schoenmaker
Renay is a life-long animal lover and animal welfare advocate. From a young age, she began volunteering at local shelters, eventually organizing and leading group events, and spent many an hour drawing blueprints for her future animal shelter she planned to run. Renay is currently working in Marketing at BISSELL and enjoying all the office dogs that come in daily. When not on the clock, she can be found playing outside, spoiling her rescue dog, Wanda, attending any live music event, and daydreaming about living on acreage with 7 rescue dogs.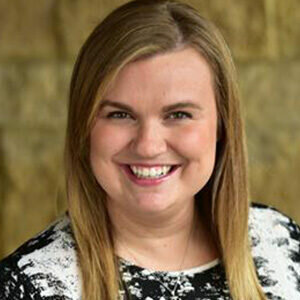 Sarah Slomski
Sarah is a Manager at Deloitte Consulting who specializes in healthcare consulting. She and her husband, Jeffery, are the parents of a rescued Pitbull German Shepherd mix, Gorman, that they adopted from a BISSELL Pet Foundation Empty The Shelters event at West Michigan Humane Society. Sarah holds a Bachelors of Science from Saint Mary's College in Notre Dame, Indiana and a Masters of Healthcare Administration from The George Washington University in Washington, DC. works for FedEx She is thrilled to have the opportunity to serve on BISSELL Pet Foundation's Junior Board as an advocate for animal rescue.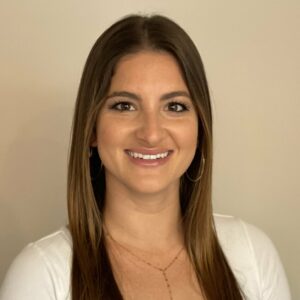 Liza Bissell
Liza is a proud cat & dog mom living in Chicago, IL, as well as a professional Project Manager at the creative agency, Foote, Cone, & Belding. Liza enjoys traveling, playing tennis, trying new restaurants around the city, cooking and entertaining others. Liza has adopted two cats and a dog from BPF and is excited to impact the pet community through her efforts in the Junior Board at BPF.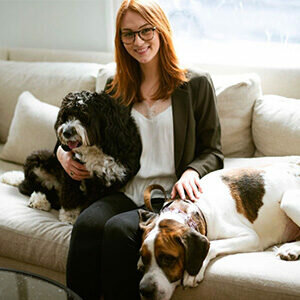 Morgan Tomaszewski
Morgan is a Grand Rapids native and Owner of House of Paws Boarding and Training Center. From advocating pet rescue and adoption, to starting her own dog business, she has valued animal welfare her whole life. Whether it be through fostering or volunteering, Morgan's passion has always been improving the lives of pets. When Morgan isn't training dogs, she works as a server/manager at Nonna's the Trattoria in Ada and enjoys hiking, yoga, and hanging out with her three rescues; Baron, Poppy, and Gretta.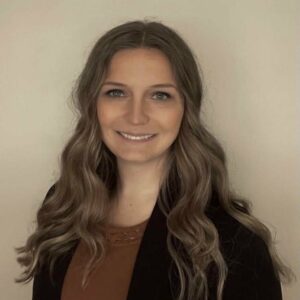 Lauren Walson
Lauren currently works as a Senior Auditor for Universal Music Group and is a Certified Public Accountant and Certified Fraud Examiner. She earned her bachelor's and master's degree in accounting from Michigan State University and is a huge Spartan fan. She has always had rescue dogs growing up and currently have two of her own, Piper (Border Collie / Aussie mix) and Nelson (Boxer / Aussie mix).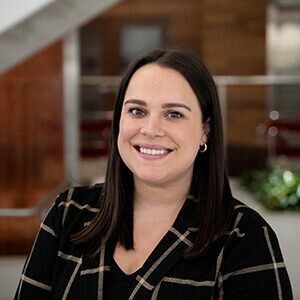 Kelli Warren
Kelli is on the Human Resources team at BISSELL, focusing her efforts on Performance, Engagement, and Talent Development. She has a Bachelor's in Business Administration from Central Michigan University – Fire Up Chips! She moved to West Michigan 7 years ago and still loves exploring everything it has to offer. Some of Kelli's passions include soaking up the sun on the water, reading, game nights, and cooking new recipes she finds on TikTok. She's looking forward to participating on the BPF Junior Board to help pets find their forever homes.