Animal Rescue Corps (ARC), a national animal protection nonprofit, needed support in Tennessee for three, separate rescues this month and they called upon BISSELL Pet Foundation to help make it happen.  And in fact, not only did BPF give $10,000 in emergency funding to support Operation Summer Saves, but BPF founder, Cathy Bissell, and two BPF staff members also volunteered on Day 1 at a puppy mill rescue in Gibson County, TN.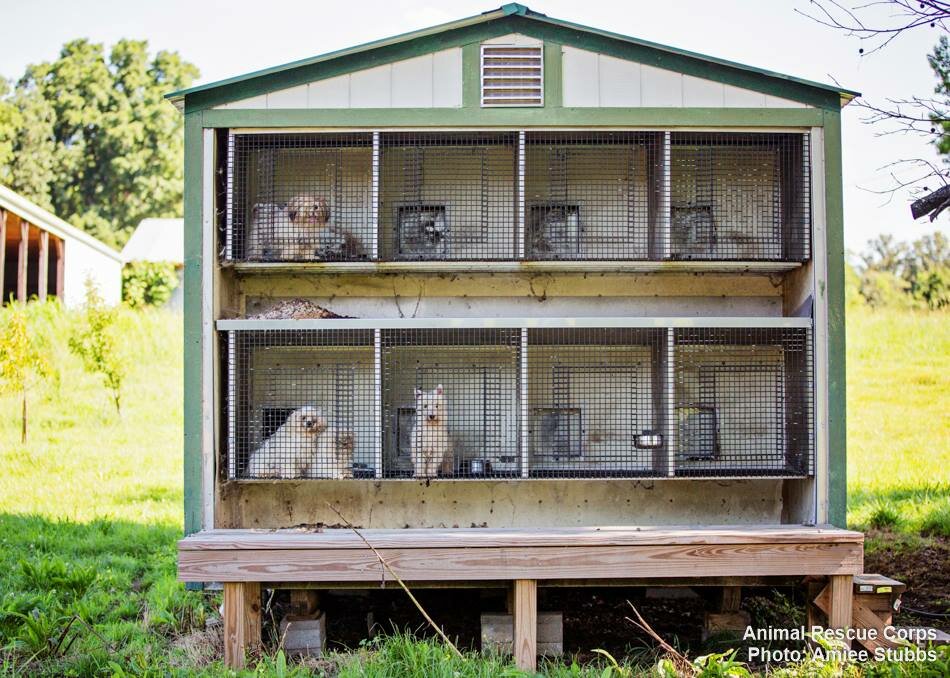 There approximately 48 dogs, mostly small breeds, were living in conditions that tugged on the heartstrings of even the most veteran workers.   The majority of the dogs were found in stacked cages with piles of urine-soaked feces, in addition to a few large dogs roaming loose on the property. Two dead dogs were also found in cages —one of which was in a cage with two other living dogs.  A later search of the property found more dead dogs, some who had been discarded in a heap and one which appeared to have been locked up and left to die.  It was truly a horrific scene.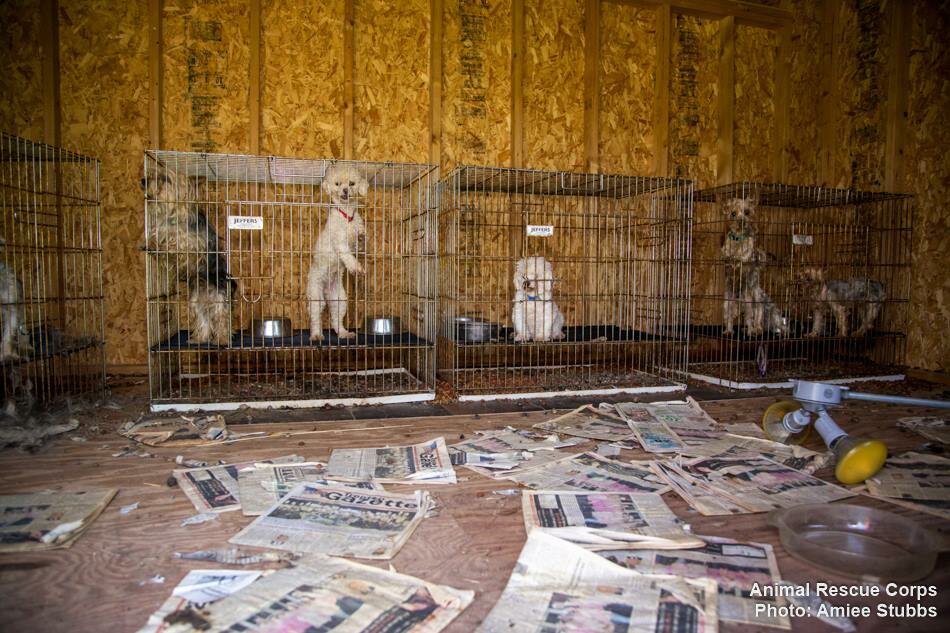 Many of the living animals were found without access to food or water and several were exposed to the hot, summer sun without shade. Adult dogs and puppies, some just days old and nursing, exhibited signs of severe, chronic neglect including:  emaciation, mange, dehydration, intestinal worms, external parasites, urine scalding and severe matting.  Several dogs required immediate IV treatment and nourishment after evaluation from the veterinarians present.
Tragically, most of these dogs had never seen the outside of a cage or felt the ground beneath their feet, and the rescue day delivered their first experience with love and compassion.  Beneath their matted coats, all were beautiful animals with so much love to give.  The comfort they felt in the volunteers' arms was visible. Many dogs gave kisses liberally, seeming to recognize they were being given a second chance.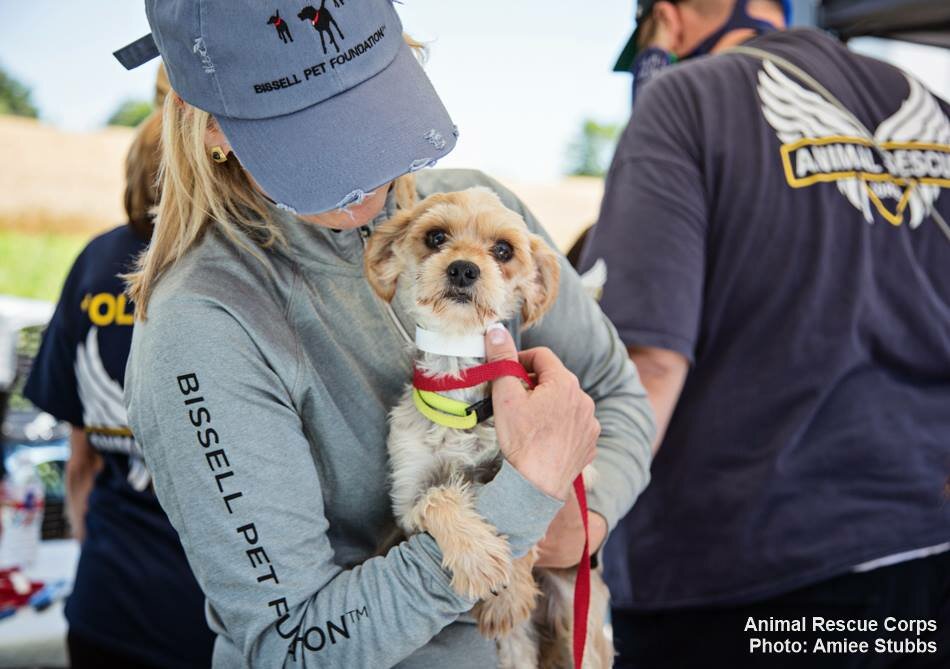 Taking part in a rescue like this one is emotionally difficult for all involved, but ultimately comforting knowing that the abuse and neglect at this location was stopped.  However, we know there are so many more pets that need our help—in puppy mills, on the streets and in shelters waiting to be adopted.  We are grateful to ARC for their incredible effort and for the opportunity to work alongside them this month.  Being on-site reenergized our passion, reminding us of the tremendous need.  We are inspired to do even more to support the lifesaving work of all our partners who are making a difference on the front lines in shelters and rescues.  We continue to look forward to the day when every pet has a home. Please join us in reaching this goal.  https://www.bissellpetfoundation.org/joinus/