On February 23, 2012, the BISSELL Pet Foundation (BPF) sent $5,000 to help Animal Rescue Corps' (ARC) efforts after their rescue of nearly 100 dogs out of deplorable living situations in Kentucky.
After working with local authorities for nearly a year, ARC assisted the Graves County Sheriff's Department with the seizure of 96 dogs from a so-called rescue facility in Wingo, KY. ARC representatives referred to the situation as the worst case of animal abuse they have seen and on February 14, 2012, Valentine's Day, Operation Sweethearts was underway.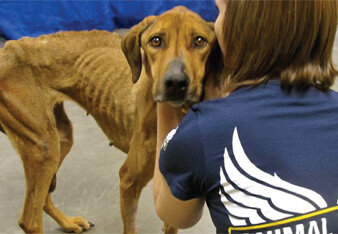 ANIMAL RESCUE CORPS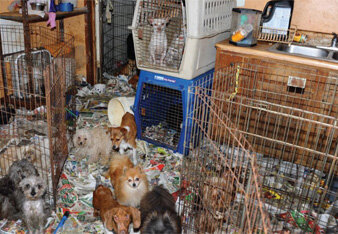 ANIMAL RESCUE CORPS – Photo by Kristina Bowman
The dogs were found living in filth, emaciated and suffering from severe neglect. Many of the dogs had serious medical conditions and untreated wounds and injuries. The gravity of the situation was immediately recognized by BPF, who contacted ARC Operations Director, Tim Woodward, to learn how to help. Upon hearing ARC's Placement Partners, who would be assuming the care and treatment of these animals, would face thousands of dollars in medical costs, BPF sent ARC $5,000 to aid in the rehabilitation of the rescued dogs until they could be placed in forever homes.
ARC's commitment not to let one more of these dogs die because of the unfathomable level of inhumanity suffered by them resonated strongly with BPF, whose goal is to find every pet a home.