Exciting grant news!! BISSELL Pet Foundation has always dedicated grant funding for spay and neuter as one of our pillars for preventing pet homelessness, but so far, 2019 is shaping up to be our biggest year yet for supporting these critical procedures. BPF has funded 18,206 spay and neuters in the first half of the year alone! Think of all the unwanted puppies and kittens that were saved from entering the shelter system through these grants—it's staggering!
The combined impact of BPF's Spring Partner Grants with recent BISSELL Blocktail Party Grants provided funds to 68 different partner organizations in 26 states. Every region of the U.S. was reached by the spay and neuter grants and we couldn't be prouder of how many lives have been touched.
The selfless dedication shown by BPF's partners and their communities to promote spay and neuter is remarkable. We wish we could share all the innovative programs and grass-roots efforts that are implemented with our grant funding but here is a shining example.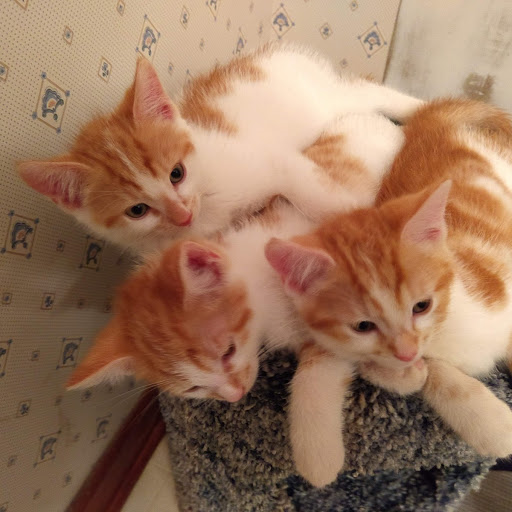 Community Partnerships for Pets (CPPI), Henderson County, NC
CPPI located a financially challenged family living in an RV in an extremely isolated, rural area of their county. The family has no running water and is barely getting by. CPPI became aware of them and while delivering dog food, discovered their intact female had puppies. Spaying their dog was well outside of the family's financial resources and CPPI was able to provide the procedure with funds from a BPF Partner Grant awarded in May 2019. The story didn't end there. The family knew they couldn't care for the puppies and CPPI was able to place them with a rescue group where they will be vaccinated, spayed and neutered and placed in loving homes. CPPI's goal is to reduce unwanted litters, help families maintain the dogs and cats in their care, and be a resource for future pet needs. Thank you CPPI for demonstrating that every pet life matters.
"We thank BPF for being part of our work for many years. Without funding, we could not help these people and pets that so many times feel forgotten, helpless, and hopeless." -Mary Cervini, Community Partners for Pets