Skip to main content
This Adoption Saved Three Lives
When you adopt a pet, you save your pet's life and the one that takes its place in the shelter.  Recently during EMPTY THE SHELTERS, Ida was rescued to save her owner's life as well.
Two-month-old Ida was adopted from Lenawee Humane Society in Southeast Michigan by a local college student. Ida had already begun basic obedience training, but now she will additionally go on to become a Diabetic Alert Dog for her new owner. Ida's owner is a Type 1 diabetic who has struggled to maintain a healthy blood sugar level between playing football, everyday stress and adjusting to college. Type 1 diabetes can require frequent monitoring and injections of insulin, and Ida will be trained to alert her owner before he would notice any symptoms.  This detection will allow Ida's owner time to check his glucose levels and take the necessary steps to avoid serious complications.   Night was a troubling time for Ida's owner because he was particularly worried that while he slept his blood sugar would go too low without detection. Having Ida as a Diabetic Alert Dog will bring him the peace of mind needed to settle into a normal routine and maintain his healthy, active lifestyle. Ida will truly be a lifesaver.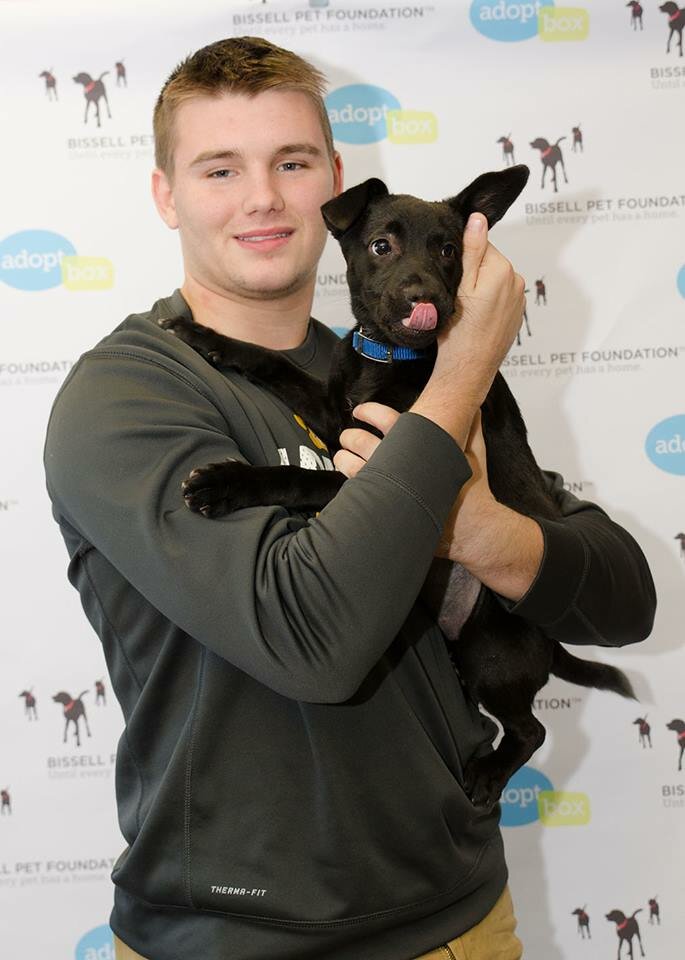 Shelter pets are amazing!  Is your adopted pet a trained service pet?  If so we'd love to hear your story!