By transporting adoptable pets from overcrowded shelters—mainly in the South—to rescue partners with adopters seeking pets, the pets find homes, and lives are saved. BPF has created a critical network to support shelters that previously had nowhere else to turn.
In 2021, BPF hit the road in more ways than one as we expanded our transport program from ground efforts to include air transports. Utilizing chartered cargo planes, we arrange flights for homeless pets to shelter and rescue partners waiting to find them loving homes. Adding air transport allowed us to move more pets longer distances and faster, making cross-country trips in a few hours instead of a few days, which is less stressful for the dogs and cats on the move.
So far, more than 5,000 pets were transported through our collaborative efforts with partners to both relieve overcrowded shelters and aid our emergency disaster response.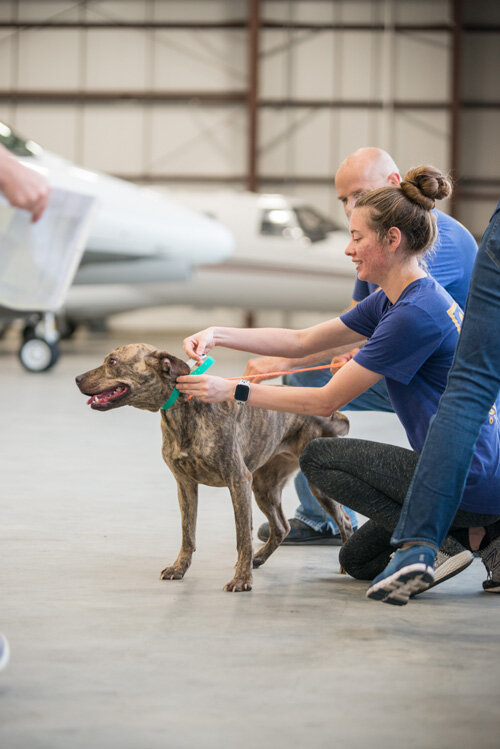 Each ground and air transport that BISSELL Pet Foundation sponsors helps our rescue partners save the lives of more homeless pets. But we need your help. We can't do these critical, lifesaving efforts without your support. Every dollar you donate will go directly to our transport program and the hundreds of dogs and cats we want to save. The more you donate, the more lives we can impact together.