What is Partners for Pets?
Partners for Pets is a BISSELL Pet Foundation program developed to assist animal welfare organizations all over the United States with their fundraising efforts. We help organizations in five ways:
1. Giveaways – Get a chance to win up to $40,000 a year in giveaways and sweepstakes for your organization on the BISSELL Pet Foundation Facebook page.  Your supporters have the opportunity to win a product AND have funds donated to the Partners for Pets participating shelter of their choice.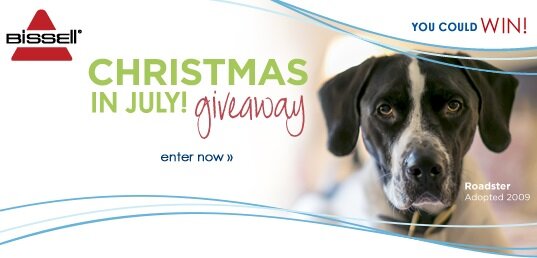 2. Buy BISSELL, Save Pets – Participating organization can earn proceeds from purchases on bissell.com all year long. Let your supporters know that if they enter the ADOPT code at checkout they can designate part of the funds raised to your organization

3. Eligibility to apply for partners grants
4. Opportunity to be invited to Empty the Shelters
5. Valuable connections to our growing partner network.
How can my organization join?
To qualify, your organization must be recognized by the IRS as a 501(c)(3) non-profit or a public (local government) animal welfare organization within the 50 United States. Only staff and board members can enroll an organization in the Partners for Pets program and your EIN number is required to join. Sign up using our online form.
How can I support my local shelter?

About the BISSELL Pet Foundation
The BISSELL Pet Foundation is a charitable 501(c)(3) non-profit organization with a mission to help reduce the number of animals in shelters and to support organizations dedicated to the humane care and treated of animals through pet adoption, spay/neuter programs, microchipping and foster care. Founded in 2011 by Cathy Bissell, the BISSELL Pet Foundation is an extension of her long-standing love for animals and commitment to their welfare. The foundation is supported by BISSELL Homecare, Inc., a 137-year-old Grand Rapids-based floor care appliance brand in its fourth generation of family leadership.